| | | |
| --- | --- | --- |
| | | Globetrotter Stories #9 Meeting The Mother To Elephants |
Stories to tell -places to see - books to read - with special offers thrown in!


Hello ,

I'm glad you have decided to join me on this journey with Globetrotter Stories, a monthly newsletter bringing you my personal adventures in writing and travel. 
Missed a newsletter? You can always check out former ones by clicking here.
🌍 Travel Tales: Kenya: Meeting Daphne Sheldrick
As you found out in the October newsletter, I came across the Sheldrick Wildlife Trust while living in Nairobi, Kenya. Throughout my teaching years I have been telling my students about this great project and Daphne's commitment. Now, after having launched Mother To Elephants, I found out through feedback and reviews that in fact quite a number of readers did not know about Daphne Sheldrick and even thanked me for introducing her to them. 
That is why I thought I should share with you some of the books I used for research while writing Mother To Elephants. 
Love, Life and Elephants: An African Love Story, Daphne's autobiography, gives a wonderful insight into her growing up in Kenya and her elephant orphanage project. You'll even read about her getting attacked by a wild elephant that put her in the hospital and took months to recover from! Yet, she never gave up loving and caring for elephants even after this traumatic event. Talk about commitment! I don't wish to give more of the spoiler alert here, but the story of how this exactly happened and what led to her survival is a fascinating tale.
In this book, she also goes into detail about the long process of rehabilitation into the wild, as well as her triumphs and  tragedies. The Unsung Heros, The Story of Tsavo, My Four-Footed Family, and An Elephant Called Eleanor, are some of Daphne's other books. In addition, for my research for Mother To Elephants, I watched  various interviews  and read many articles about Daphne and her life. 
Daphne often spoke of how there is still much we have to learn about elephants and their amazing senses.  For one, she said that everytime her nursery elephants were ready to be moved to Tsavo, where they would learn to be free again in the wild, former orphans now wild would show up on the exact day to welcome the new arrivals. Incredible since Nairobi and Tsavo are 270 kilometers apart! 
We know of elephant's ears being powerful receptors , but scientists are now learning that elephant's can sense over longer distances through their feet.  But how they manage this over such a great distance is astounding.

One of the most endearing stories Daphne would often retell in interviews is how her former orphans would return years later to the compound in Tsavo with their newborn wild elephants in tow and how they would always seek out their former caretakers or "keepers." To Daphne, the lore that "an elephant never forgets" was real indeed!
A recent visit to the orphanage by King Charles and Queen Camilla, should raise further awareness of the Sheldrick orphanage. 
For more on my own backstory on the inspiration for Mother To Elephants check out my recent interview on the inspiration to Mother To Elephants by Literary Titan.

Thank you to all my subscribers for making the launch of my second book, Mother To Elephants, get off to a great start.  I know some of you have even taken the steps to add this to your holiday shopping for your kids or friends you know.  Thank you ever so much!
Should fiends and family not yet had the chance to preview Daphne's story, I will have a FREE 2 day ebook download event  on December 1st and 2nd on Amazon. 
Please consider the hardcover or paperback for the nature-loving children in your life!
NEW RELEASE: Europe With Two Kids and a Van by Sher Davidson
Fun, Read For Making "Unforgettable" Family Memories

This book is a must for anyone contemplating taking trips thorough Europe with kids in tow! Even grandparents who may want to give their grandchildren a unique experience...

Click the link above for my Goodreads review. Book and review also available on Amazon and Barnes and Noble.
That's all for today! 
Until next time,

R.G.
Fellow Authors, My Books, and Other Goodies To check Out.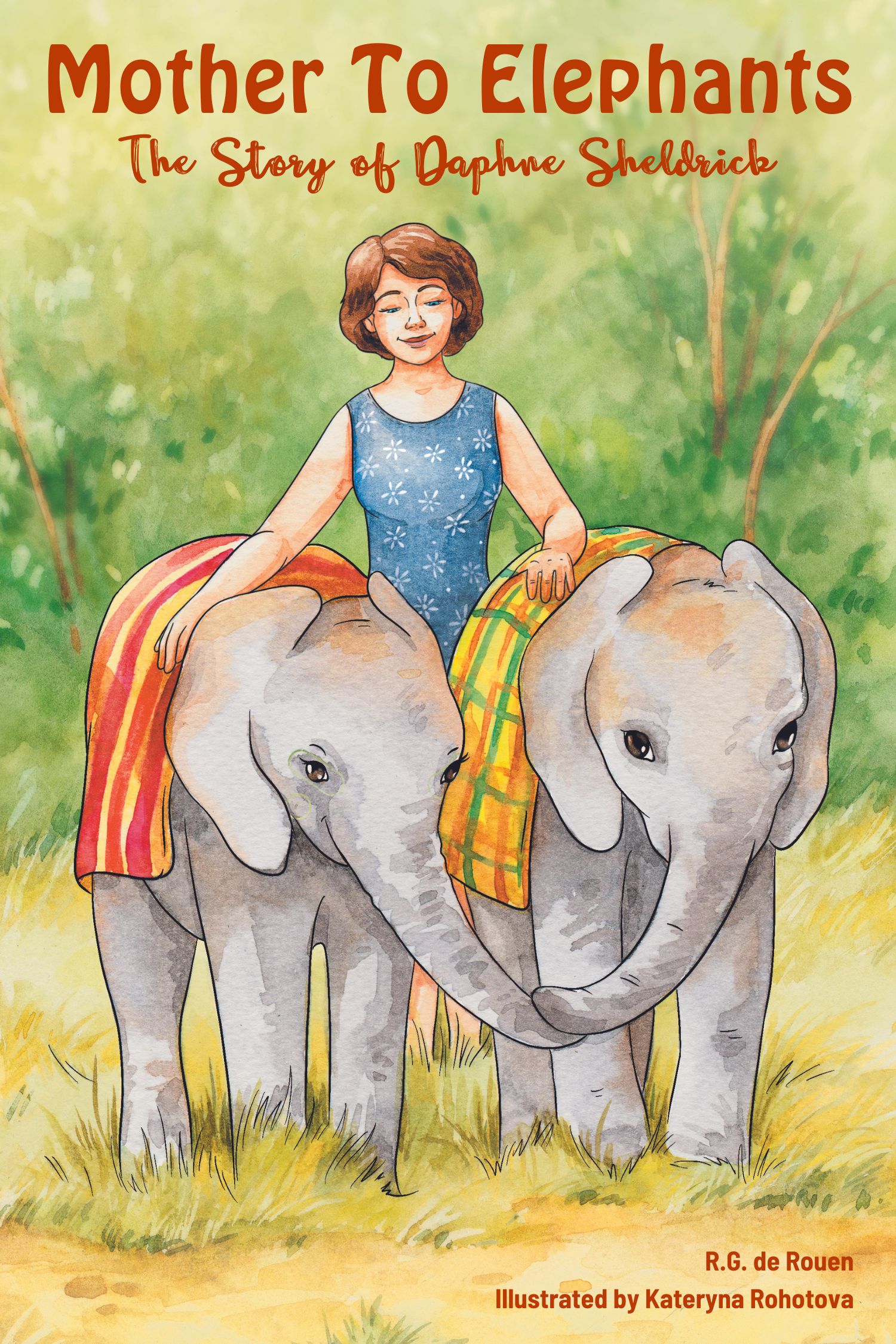 A picture book celebrating the life of a pioneer in elephant care (perfect for your nature loving child).
Born free – living free! How young, orphaned elephants found a playful temporary home with a different kind of family. A true story filled with love and determination.

This non-fiction biography picture book for kids is sure to inspire young budding conservationists and make the perfect gift for elephant lovers everywhere!

Includes a section with many ele-fantastic elephant facts!
The perfect choice for parents and teachers looking for:
Inspiring nonfiction narrative books
Biographies about women
Role model books for children
Kids STEM books

Buy NOW and receive the "Mother To Elephants" Extra Childhood Scene and Ice Cream In A Bag science activity for FREE
(details inside book)!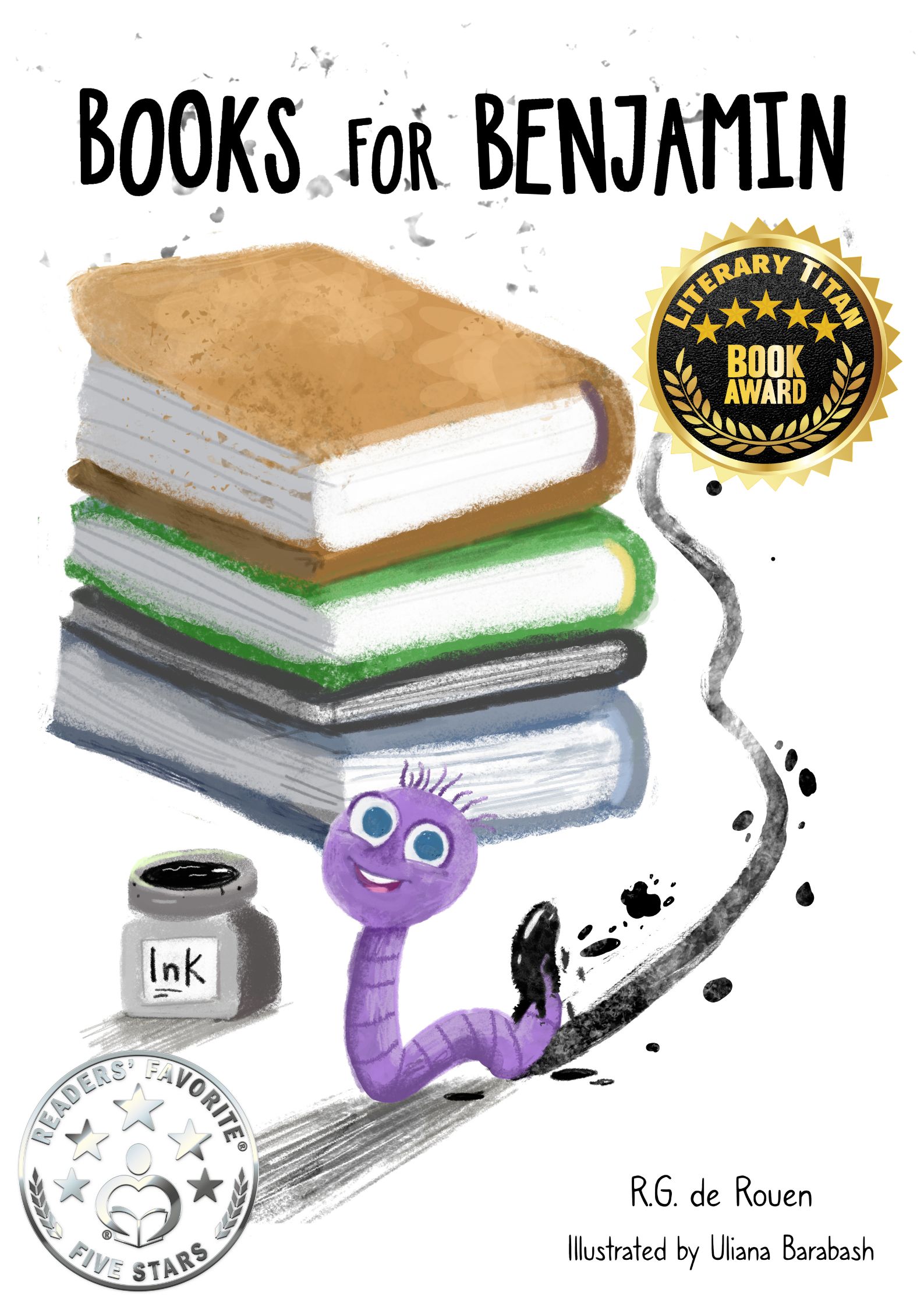 A Fun Picture Book Adventure Valuing Diversity and Being Different
Benjamin would rather read about adventures in a giant peach than eat one!

Unlike his family members who are happily munching away on scraps, Benjamin is a different kind of worm. He loves to read. Yet, all he finds are old newspapers and magazines full of tomato splotches. Not one to give up on his dreams, Benjamin sets off on a quest to find "real" books.
The perfect choice for parents, teachers and librarians looking for:
Inspiring the love of reading and the value of libraries
Books for reluctant readers
Role model books for children
A humorous read for bedtime

BUY NOW and rekindle the joy that you had as a child of going to the library and discovering that first book!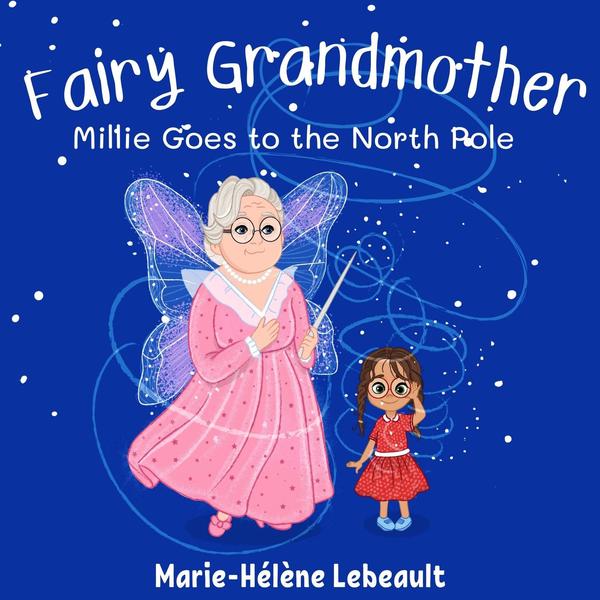 A delightful Holiday Book that's sure to become a Tradition!
Every Saturday, Millie spends the day at her grandmother's house. There are no toys and no TV, but it's still the best part of her week. You see, grandma is a fairy! With a twirl of her magic spoon, she sends Millie to wherever she wants to go!
This is the second book in the Fairy Grandmother Series. Books can be read in any order.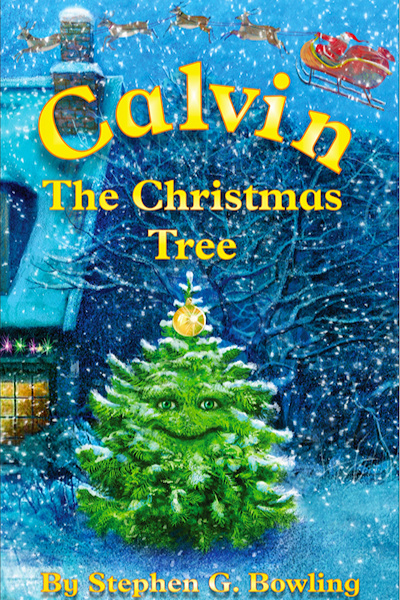 The Greatest Christmas Tree of All
He's been preparing for the season since he was a sapling. But will he be tall enough to start spreading joy?
The thought of missing Christmas has little Calvin quaking in his roots. The smallest tree on his famous farm, his branches get all ruffled when a grumpy old coot says he isn't strong enough for ornaments. But he's thrilled when he's finally pulled from the ground and put on sale just in time for Christmas Eve!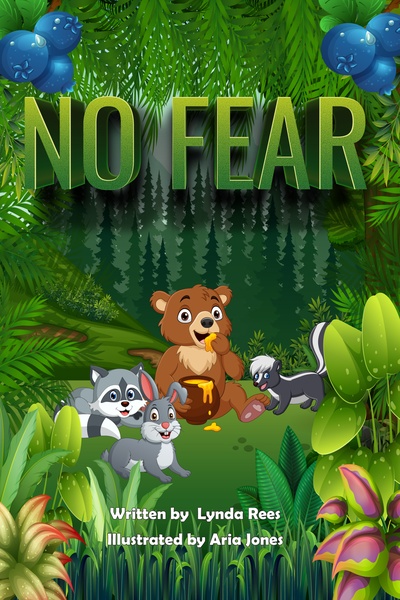 An endearing tale of exploration, friendship and appreciating differences in others.
Brilliant illustrations bring to life bear cub, Gus's, and deer fawn, Dash's exciting experiences with forest animal friends, to help your child overcome and face fears.
Check out the NO FEAR Learning and Activity Book
lyndareesauthor.com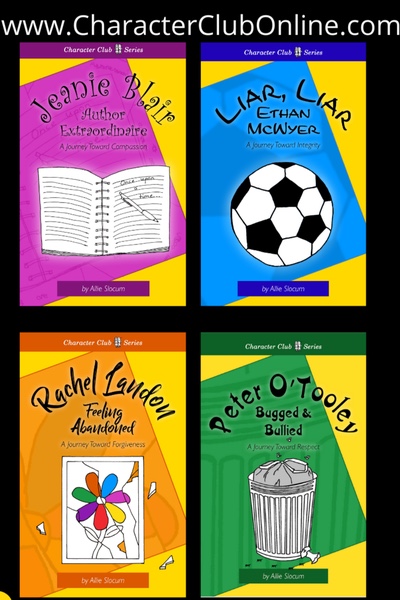 Character Club Series (4 book series)
The Character Club series follows the journeys of different students who all attend the same after school club. Each book stands alone but you will get to experience the some of the same incidents through different character's perspectives as you read through the series. 
1603 Capitol Ave Suite 310 A195, Cheyenne
United States of America
You received this email because you signed up on our website or made purchase from us.
Unsubscribe