Hey, hope you're doing well 👋 Here's a look at this weeks newsletter:
🖱️ CSS scroll progression
🧑‍💻 Self-closing HTML tags
⌚️ Apple's watchOS
Enjoy this week's edition ✌️ - Adam at Unicorn Club.

Find your next remote job today!
Your dream remote job is awaiting you at Remotedom. Enjoy the freedom, flexibility, and an improved lifestyle.
Remote Jobs in programming, design, marketing, and business. Find your next remote job today!
Find your dream job

Multi-layered calendars
Time is a curious thing. It's a constantly flowing stream that can't be paused, stopped, or repeated. We experience it, but we can't control it. We can't even touch or feel it.
In Defence of DOM­Content­Loaded
The problem with using diagnostic metrics like Load or DOMContentLoaded to measure site-speed is that it has no bearing on how a user might actually experience your site.

CSS Findings From The Threads App
One of the most noteworthy use cases of CSS Grid in a production app is found in Threads. CSS Grid is used to build the post layout.
🔥 Promoted Links
Share with 2,000+ readers, book a classified ad.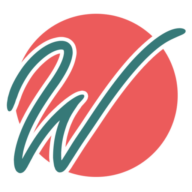 The Website Care Plan Welcome Packet
Offering WordPress Care Plans? Help clients understand your services & get maximum value with our plan. Customizable 16-pg Google Slides/Canva template. Save 25% with UC25.

Leadership in Tech
A carefully curated weekly newsletter for CTOs, engineering managers and senior engineers to become better leaders.

Design Hacks
A free newsletter of UX and UI design tips and tactics. Improve your design skills in 5-minute lessons.
Did you like this edition?
| | | | | | | | | |
| --- | --- | --- | --- | --- | --- | --- | --- | --- |
| | | | | | | | | |
| Terrible | | Meh... | | It's okay | | Good | | Loved it! |
Support the newsletter
If you find dailydevlinks useful and want to support my work, here are a few ways to do that:
📨  Recommend friends to subscribe
📢  Sponsor or book a classified ad
Thanks for reading ❤️
@AdamMarsdenUK from Unicorn Club
Unicorn Club
Copyright ©. All rights reserved.
Sandhill Road, Rawmarsh, Rotherham, United Kingdom
Want to stop receiving these newsletters?
Unsubscribe from this newsletter