Hope you're having a great day 🥳 Here's a little of what we have this week:
🎨 CSS only floating labels
🔓 Open-source upvotes lib
🎮 Tears of the Kingdom UI issues
A huge welcome to all our new subscribers this week, happy to have you onboard.
This week is absolutely jam-packed with goodies. Enjoy ✌️ - Adam at Unicorn Club.

AI is getting smarter. Are you?
Brilliant is the app that boosts your analytical skills in minutes a day with bite-size lessons in math, logic, data science, CS, and beyond. Thousands of visual, interactive lessons sharpen your mind while helping you master the concepts behind AI, neural networks, computer logic, and more.
Join 10M+ people around the world and try Brilliant with a 30-day free trial. Plus, Unicorn Club readers get 20% off an annual premium subscription when you decide to level up.
Try 30-day free trial

New Viewport Units
We have been using CSS viewport units since 2012. They are useful to help us in sizing elements based on the viewport width or height.
CSS only floating labels
I recently learned about the pseudo CSS class :placeholder-shown. Obviously, it is a class that is added only when input placeholder is shown.
How to Use the JavaScript Fullscreen API
The Fullscreen API has functionalities that let you display your elements in fullscreen mode. Without it, you'd need to get your hands dirty with some long lines of CSS and JavaScript code.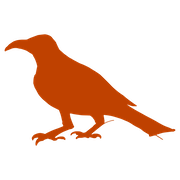 How to Write Good Labels
The latest Legend of Zelda title has both pleased and pissed off gamers when addressing certain user interface issues.
🔥 Promoted Links
Share with 2,000+ readers, book a classified ad.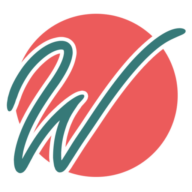 The Website Care Plan Welcome Packet
Offering WordPress Care Plans? Help clients understand your services & get maximum value with our plan. Customizable 16-pg Google Slides/Canva template. Save 25% with UC25.

Design Hacks
A free newsletter of UX and UI design tips and tactics. Improve your design skills in 5-minute lessons.

Leadership in Tech
A carefully curated weekly newsletter for CTOs, engineering managers and senior engineers to become better leaders.
Did you like this edition?
| | | | | | | | | |
| --- | --- | --- | --- | --- | --- | --- | --- | --- |
| | | | | | | | | |
| Terrible | | Meh... | | It's okay | | Good | | Loved it! |
Support the newsletter
If you find dailydevlinks useful and want to support my work, here are a few ways to do that:
📨  Recommend friends to subscribe
📢  Sponsor or book a classified ad
Thanks for reading ❤️
@AdamMarsdenUK from Unicorn Club
Unicorn Club
Copyright ©. All rights reserved.
Sandhill Road, Rawmarsh, Rotherham, United Kingdom
Want to stop receiving these newsletters?
Unsubscribe from this newsletter