Latest Industry Trends, News & Resources
Happy Wednesday ✌️ Here's what we have this week:
🩻 Skeleton Screens 101
📃 Better scan long-page designs
🧑‍🎨 Principles of spatial design
Introducing Unicorn Club 🦄 the newly rebranded dailydevlinks. Same great newsletter but with a new name.
Unicorn Club is for people just like you, design-savvy front-end devs and code-loving designers 🧑‍💻
Since I joined this industry 10+ years ago I always found myself excited by implementing my designs into code. The community termed this "Unicorn". Hence the new name.
Excited to see what the future holds, anyway let's get into this week's edition👇 - Adam at Unicorn Club.
TheUXConf on September 13th 2023 in London and online
No waffle — just live demos of UX and UI tools, design quiz, and Designer vs AI battlefield.
The most diverse crew of speakers from Eurostar, Tripadvisor, HubSpot, Skyscanner and others.
Get 10% off conference tickets using code UNICORNCLUB10 at theuxconf.com
Get 10% Off Now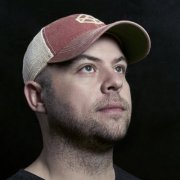 Modern CSS in Real Life
By any measure, CSS has gotten a lot better in recent years. It's gotten more useful features, better interoperability between browsers, and become easier to learn.

Skeleton Screens 101
A skeleton screen is a design pattern used to indicate that a page is loading while providing users with a wireframe-like visual that mimics the layout of the page.

Principles of spatial design
Discover the fundamentals of spatial design. Learn how to design with depth, scale, windows, and immersion, and apply best practices for creating comfortable, human-centered experiences that transform reality.
🔥 Promoted Links
Share with 1,800+ readers, book a classified ad.
Get smarter with Refind
Every day we pick 5 articles that make you smarter, tailored to your interests. Refind is loved by 200,000+ curious minds.
Support the newsletter
If you find dailydevlinks useful and want to support my work, here are a few ways to do that:
📨  Recommend friends to subscribe
📢  Sponsor or book a classified ad
Thanks for reading ❤️
@AdamMarsdenUK from Unicorn Club
Unicorn Club
Copyright ©. All rights reserved.
Sandhill Road, Rawmarsh, Rotherham, United Kingdom
Want to stop receiving these newsletters?
Unsubscribe from this newsletter