Latest Industry Trends, News & Resources
Happy Wednesday ✌️ Here's what we have this week:
🎨 Patterns with CSS
📱 Lazy Load Perf
🌶️ JS Best practices
Super busy week for me, moving home and gearing up the re-brand of dailydevlinks. Exciting few weeks ahead! 
Let's dive into the rest of this edition 👇 - Adam at dailydevlinks.

Actionable Productivity Delivered to Your Inbox
The Smarter Brain helps you cut through the noise on the web and save valuable time, so you can focus on getting things done.
You'll receive actionable insights right in your inbox twice a week to help you level up in just 3 minutes or less.
Sign up now and become a smarter, more productive you.
Signup for Free Single Line Comments in CSS
Brad Frost noted on Twitter how he recently made a website with plain HTML, CSS, JS, etc., and found himself missing some of the ergonomics from Sass.

Be Careful Using 'Menu'
Be careful when using the word menu. Be certain you have chosen the term that accurately describes the control you want.
100+ unique CSS patterns
You have one variable to control the size and each color is defined once in the code. All you have to do is one click to copy/paste the code and adjust a few variables.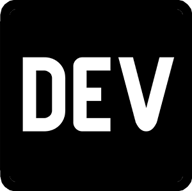 Tetris Testimonial Quotes
Had a bit of fun last night with this week's Codepen Challenge. I had no ideas for the topic — Testimonial Quotes — but then I noticed my wife playing Tetris on an ancient GameBoy, completely absorbed 😁
🔥 Promoted Links
Share with 1,600+ readers, book a classified ad.

The biggest React conf worldwide!
The agenda is packed with live legends such as Christopher Chedeau, React Native co-creator, Charlotte Isambert, a mobile software architect, & over 60 other amazing speakers.
Support the newsletter
If you find dailydevlinks useful and want to support my work, here are a few ways to do that:
📨  Recommend friends to subscribe
📢  Sponsor or book a classified ad
Thanks for reading ❤️
@AdamMarsdenUK from dailydevlinks
dailydevlinks
Copyright ©. All rights reserved.
Rotary Close, Dewsbury, United Kingdom
Want to stop receiving these newsletters?
Unsubscribe from this newsletter