Latest Industry Trends, News & Resources
Hey there! 👋 In this issue, we've got a fascinating dive into Netflix's pricing psychology, a handy CSS scrollbar tool, and a fun roundup of UI animations. Plus, even more great content to explore.  Enjoy! - Adam from dailydevlinks.
Minimum viable experience
The whole idea of progressive enhancement is using the power that the web platform gives us for free — specifically, HTML, CSS and JavaScript
Improved font fallbacks
This article is a deep dive into font fallbacks and the size-adjust, ascent-override, descent-override, and line-gap-override APIs.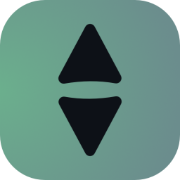 Scrollbar.app
CSS Scrollbar Selectors. Scrollbars are an essential component of any website that contains lengthy content.
🔥 Promoted Links
Share your work with 1,300+ readers, book a classified ad.
Get smarter every day
Every day Refind picks 5 links from around the web that make you smarter and tailored to your interests. Loved by 100k+ curious minds.
Support the newsletter
If you find dailydevlinks useful and want to support my work, here are a few ways to do that:
📨  Recommend friends to subscribe
📢  Sponsor or book a classified ad
Thanks for reading ❤️
@AdamMarsdenUK from dailydevlinks
dailydevlinks
Copyright ©. All rights reserved.
Rotary Close, Dewsbury, United Kingdom
Want to stop receiving these newsletters?
Unsubscribe from this newsletter