Hey everyone ✌️ Here's a quick look at this week's newsletter:
📊 Why Designers are the Drivers of PLG
🐠 Crafting an Aquatic Life with only CSS and HTML
💡 Switch Easily Between Light and Dark Mode
Enjoy this weeks edition 👋 - Adam at Unicorn Club.

Rapidly create custom browser mods
Stop creating yet another screen. PixieBrix is the first low-code platform to add automation, integrations, collaboration, and AI to the web apps your teams already use.
Try For Free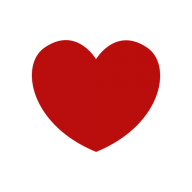 Game+Logo
A nostalgic collection of logos from decades past in the video game industry.

CSS Findings From Photoshop Web Version
A few weeks ago, Adobe released a web version of Photoshop that is built with the web technologies like WebAssembly, web components, P3 colors, and a lot more.
🔥 Promoted Links
Share with 2,000+ readers, book a classified ad.

The API Hacker Inner Circle
Become part of a global network of developers, testers, and hackers enhancing their API exploitation skills.
Support the newsletter
If you find Unicorn Club useful and want to support our work, here are a few ways to do that:
📨  Recommend friends to subscribe
📢  Sponsor or book a classified ad
Thanks for reading ❤️
@AdamMarsdenUK from Unicorn Club
Unicorn Club
Copyright ©. All rights reserved.
Sandhill Road, Rawmarsh, Rotherham, United Kingdom
Want to stop receiving these newsletters?
Unsubscribe from this newsletter