Hey everyone ✌️ Here's a quick look at this week's newsletter:
📏 Say Bye to Margin in CSS
🎨 Flexoki: An Inky Color Scheme for Digital Screens
😃 Generate Your Favorite Slack Emojis with AI
Enjoy this weeks edition 👋 - Adam at Unicorn Club.

API Hacker Inner Circle Newsletter
Join a community of developers, testers, and hackers who are upskilling their API hacking tradecraft, and get exclusive access to:
Weekly API hacking articles
Weekly pro tips and snippets
Regular industry news and insights
Monthly review of my research and work
No fluff. Just killer content.
Subscribe for Free

AI Emojis
Turn your ideas into emojis in seconds. Generate your favourite Slack emojis with just one click. Flexoki
Flexoki is an inky color scheme for prose and code. Flexoki is designed for reading and writing on digital screens. It is inspired by analog printing inks and warm shades of paper.
CSS 3D Text Effects
CSS 3D text effects are versatile and can be used in a variety of contexts.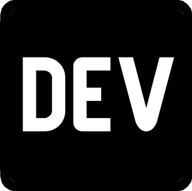 Don't use margin in CSS
Nowadays, CSS has a wide range of tools and properties that allow designs that, until a few years ago, seemed impossible to implement.
🔥 Promoted Links
Share with 2,000+ readers, book a classified ad.
Support the newsletter
If you find Unicorn Club useful and want to support our work, here are a few ways to do that:
📨  Recommend friends to subscribe
📢  Sponsor or book a classified ad
Thanks for reading ❤️
@AdamMarsdenUK from Unicorn Club
Unicorn Club
Copyright ©. All rights reserved.
Sandhill Road, Rawmarsh, Rotherham, United Kingdom
Want to stop receiving these newsletters?
Unsubscribe from this newsletter