Happy Wednesday 🙋‍♂️ Here's a quick look at this week's newsletter:
🌃 Night Sky SVG Generator for Your Projects
💼 Behind the Product
🛠️ End-To-End Design Systems
Enjoy this weeks edition 👋 - Adam at Unicorn Club.

Breakpoints and `console.log` is the past, time travel is the future
15x faster JavaScript debugging than with breakpoints and console.log.
Wallaby.js runs your tests immediately as you type, displaying runtime values, errors, and code coverage in real-time right next to your code.
Designed specifically for testing, Wallaby's features include a Time Travel Debugger, the ability to run only the opened test files, and more.
Try It Now
v0, the new generative UI tool
It generates copy-and-paste friendly React code based on shadcn/ui and Tailwind CSS that people can use in their projects.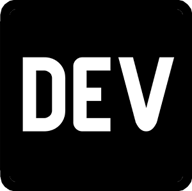 7 CSS Selectors You Should Know
CSS is indispensable when we talk about web design and development. Selectors like classes (.) and IDs (#) might be familiar, but some advanced selectors can make your code efficient and elegant.
🔥 Promoted Links
Share with 2,000+ readers, book a classified ad.
Support the newsletter
If you find Unicorn Club useful and want to support our work, here are a few ways to do that:
📨  Recommend friends to subscribe
📢  Sponsor or book a classified ad
Thanks for reading ❤️
@AdamMarsdenUK from Unicorn Club
Unicorn Club
Copyright ©. All rights reserved.
Sandhill Road, Rawmarsh, Rotherham, United Kingdom
Want to stop receiving these newsletters?
Unsubscribe from this newsletter