Welcome to your weekly round-up of what's been catching our eye recently in the world of good companies. 
From celebrating B Corp month to ways to cut food waste, we hope this inspires you to make your next moment count.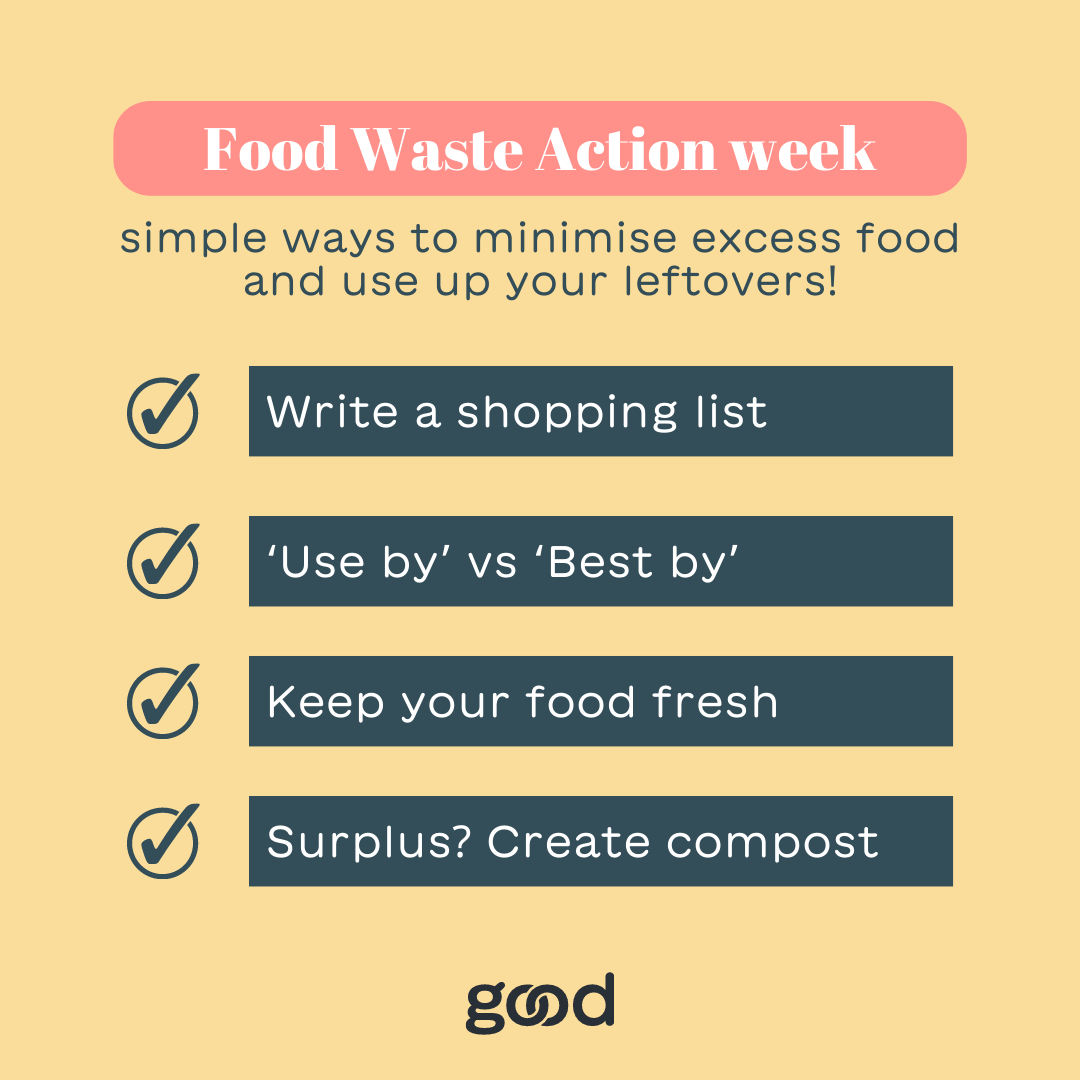 Ethical living
Love food, hate waste! Its Food Waste Action Week
Every year 4.5 million tonnes of edible food is thrown away by UK households. Shockingly 25% of this wasted food is due to cooking, preparing or serving too much - costing us £3.5 billion each year! 
This year's theme is 'Win. Don't Bin' so here are a few simple ways to minimise excess food and use up your leftovers - head to our blog to check them out.
Caffeinate
We love a 'Pay it Forward' board which lets you purchase a hot drink or meal for someone who needs it. So it was great to finally make it to the gorgeous Social Bite cafe this week and add a hot meal to theirs, and to see a number of their beneficiaries come in to collect. 
Started in Scotland, this charity and social business works to tackle homelessness and their first London cafe is right opposite Charing Cross station. 
Last but not least... 🎉 we celebrated IWD2023 with some award wins!
More women are founding businesses than ever before, but there's still more work to do. And we know female-founded businesses are more likely to do better and have a mission above just making a profit. 
So it was brilliant to celebrate International Women's Day with other mission-driven female entrepreneurs, first at the top 100 Women in Social Enterprise awards and the f:Entrepreneur event at the House of Lords - both of which we won this year! 
Thanks as always for supporting us - and other good companies. It really makes a difference.

133A Rye Lane, Market Peckham, SE15 4BQ, London
United Kingdom
You received this email because you signed up with us.
Unsubscribe