TENTH ANNUAL VILLAINS & HEROES MASKED BALL
Damien Vex is known for his cut throat business dealings, bespoke suits and tendency to make us wonder if there's a supervillain lurking underneath that wonderfully bearish chest.
But one night a year, he puts all of that aside to host his annual charity Halloween event: The Villains & Heroes Masked Ball.
Vanguard City's most exclusive ticket, this event is attended every year by the richest and most renowned superpowered citizens not just of our fair city, but the entire country. Every year, the eccentric billionaire chooses a theme that the attendees use as inspiration for their masked costumes. And while we all thought nothing could top the Martian Invasion theme of two years ago, Vex may just have outdone himself for this years theme.
We were all shocked when the news regarding the Centurions, revealing the cracks in the city's elite superhero team. And perhaps for that reason alone, it should come as no surprise that Vex has chosen The Rise & Fall of the Centurions as his theme for this years ball.
Besides who will be wearing what, the question on everyone's mind is: Will the remnants of this team show their face at the event and will they be wearing their super suits?
This reporter can't wait to find out.
A VILLAINOUS AFFAIR
You've heard it a thousand times: Bad boys make the best boyfriends. Does that extend to villains? If 'YES', what kind of villain gets your motor revving?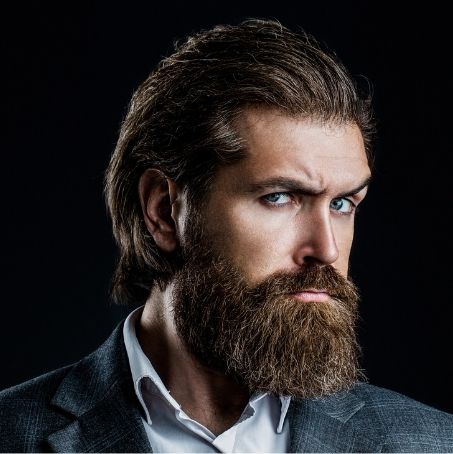 HOW TO RESIST YOUR INNER EVIL GENIUS
Temptation is around every corner. Heroes must battle the urge to use their powers for evil. How do they do it? And when does the burden become too much? Find out more in this month's issue.
Dear Reader,
Taking over as the managing editor of Vanguard City's premiere magazine for superheroes is an incredibly humbling experience. It's not enough to feature emerging heroes and the battles they wage against the rising super villain threat. The Beacon is more than a detailed blow-by-blow. Our mission is to highlight the heroes behind the mask. We feature their humanity.
I'm excited to take the helm and honor the work of the editors before me while building a new magazine for the modern citizens of Vanguard. There will be stories that warm your soul, leave you laughing, and fill your heart. The Beacon is taking a jump into the future. Prepare to read about the city's stoic (and often sexy) superheroes.
Newsletter For Ryder O'Malley
9972 Hyde Glen Ct.
Charlotte, NC 28262
This newsletter is by Ryder O'Malley, author of the Men of Vanguard. You are receiving this because you signed up on my website.
Unsubscribe