RUMORS OF TROUBLE ABOUND!
The Centurions have been protecting Vanguard City for years. These heroes have been our best, most epic line of defense against villains that plaguing our streets. But recently certain information has come to light that casts some serious doubts on the super team and their ability to protect us. Rumors of fractures and in fighting, betrayal and behavior unbecoming a hero have started to surface. While we have a strict policy of getting the facts before reporting anything as truth, if you hear a thing enough times, it starts to have the weight of fact. This reporter is starting to worry that the Centurions might not be the heroes we once thought they were. Can we expect them to protect us if they can't protect themselves? What does this mean for Vanguard? At this time, Centurion's public relations liaison, Bernard Castle, has yet to reply. Once we have more information, we will report. 
Meanwhile, we have confirmation two new heroes have been seen on the streets of the Ward. A hero with the ability to teleport and a super strong brute have been aiding local heroes. In a time of unrest, the Beacon is thankful to see more heroes stepping up to the plate. But who are they? What is their story? How are they connected to Vanguard's premiere superhero night club? Stay tuned, our reporters will have the full feature next issue!
A LITTLE FUN WITH POWERS...
Your superhero hookup wants to use their powers in the bedroom. If you had your choice, what would those powers be?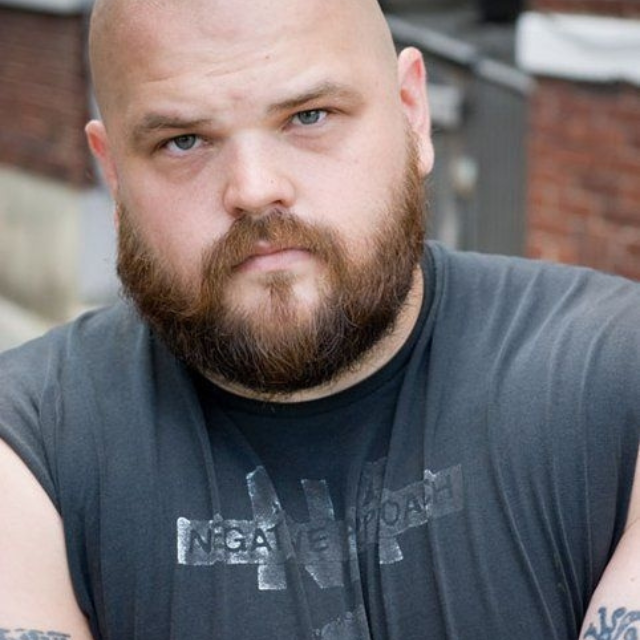 BEAR OF THE MONTH!
Who is Patrick Cox and how is he connected to the world of superheroes? Ryder dishes on this sexy bear.
Dear Reader,
Taking over as the managing editor of Vanguard City's premiere magazine for superheroes is an incredibly humbling experience. It's not enough to feature emerging heroes and the battles they wage against the rising super villain threat. The Beacon is more than a detailed blow-by-blow. Our mission is to highlight the heroes behind the mask. We feature their humanity.
I'm excited to take the helm and honor the work of the editors before me while building a new magazine for the modern citizens of Vanguard. There will be stories that warm your soul, leave you laughing, and fill your heart. The Beacon is taking a jump into the future. Prepare to read about the city's stoic (and often sexy) superheroes.
Newsletter For Ryder O'Malley
9972 Hyde Glen Ct.
Charlotte, NC 28262
This newsletter is by Ryder O'Malley, author of the Men of Vanguard. You are receiving this because you signed up on my website.
Unsubscribe