NOT ALL BEAR-LICIOUS HEROES WEAR CAPES
We have a treat for you! An exclusive interview with one of Vanguard City's hottest heroes, and no, I'm not talking about one of the Centurians.  Our very own Misty sat down with a member of the Hero Brigade!
Misty: Thanks for talking with us today Xander.
Xander: Yeah okay.
Misty: I understand that you are one of the lucky EMT's that save our superheroes when they're injured in battle. What's that like?
Xander: You're kidding right? What's it like to have to save the heroes instead of the people they endanger?
Misty: Um...yes?
Xander: It's (expletive) awful! 
Misty: Yes but saving the heroes does keep our city safe.
Xander: Safe how? I patch them up, send them back out to fight another day it just means more civilian lives are endangered.
Misty: Well that's somewhat true but--
Xander: Do you know how many times I've been diverted from a burn victim or told to ignore the collateral damage during a smack down just so I can be on stand by to patch up the 'hero' doing half the damage? It's (expletive) disheartening.
Misty: Well...okay. Let's change the subject. I'm sure our readers would like to know if a huskular catch like you is dating anyone?
Xander: No.
Misty: Oh, well I'm sure after this interview that is going to change!
Xander: (rolls eyes) Jesus (expletive) Christ.
To see more of our exclusive interview with Xander and to find out if anyone is ever lucky enough to snag this grumpy hero, tap the button below!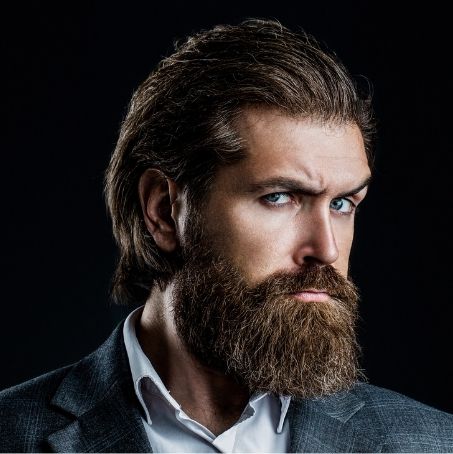 IS YOUR MILD MANNERED BOY TOY A HERO OR A VILLAIN?
Dear Reader,
Taking over as the managing editor of Vanguard City's premiere magazine for superheroes is an incredibly humbling experience. It's not enough to feature emerging heroes and the battles they wage against the rising super villain threat. The Beacon is more than a detailed blow-by-blow. Our mission is to highlight the heroes behind the mask. We feature their humanity.
I'm excited to take the helm and honor the work of the editors before me while building a new magazine for the modern citizens of Vanguard. There will be stories that warm your soul, leave you laughing, and fill your heart. The Beacon is taking a jump into the future. Prepare to read about the city's stoic (and often sexy) superheroes.
Newsletter For Ryder O'Malley
9972 Hyde Glen Ct.
Charlotte, NC 28262
This newsletter is by Ryder O'Malley, author of the Men of Vanguard. You are receiving this because you signed up on my website.
Unsubscribe