Huskular. Chonky. Bear. These treasure trails are more like a freeway and they head straight to pleasure town. With the oh-so delicious rise in the popularity of Dad Bod Superheroes, women and men alike are losing interest in the sculpted abs and bad attitudes of the men at Guyliner. Instead, they are flocking in droves to the hairy, cuddly, and emotionally available studs of Thermostat. 
We had to tear our intrepid field reporter Misty away from her newest squishy plaything with an uncanny talent for loosening the lids on pickle jars. While she filled tool belts with twenties, she got the inside scoop from the owner of the new club and it's not what you'd expect. Want a sneak peek? Be warned: You may just catch a case of dad bod fever.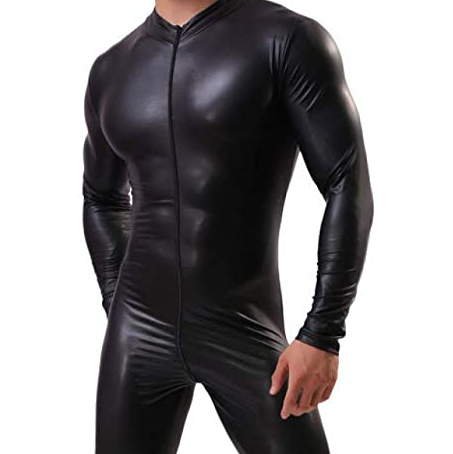 LEATHER OR SPANDEX? BEST MATERIALS FOR YOUR COSTUME ON THE STREETS...AND IN THE SHEETS.
Dear Reader,
Taking over as the managing editor of Vanguard City's premiere magazine for superheroes is an incredibly humbling experience. It's not enough to feature emerging heroes and the battles they wage against the rising super villain threat. The Beacon is more than a detailed blow-by-blow. Our mission is to highlight the heroes behind the mask. We feature their humanity.
I'm excited to take the helm and honor the work of the editors before me while building a new magazine for the modern citizens of Vanguard. There will be stories that warm your soul, leave you laughing, and fill your heart. The Beacon is taking a jump into the future. Prepare to read about the city's stoic (and often sexy) superheroes.
Newsletter For Ryder O'Malley
9972 Hyde Glen Ct.
Charlotte, NC 28262
This newsletter is by Ryder O'Malley, author of the Men of Vanguard. You are receiving this because you signed up on my website.
Unsubscribe