RUFORUM will co-facilitate the mapping of agroecology actors across East Africa and lead the co-creation of best agroecological practices with key stakeholders.
As part of knowledge sharing, exploitation, and dissemination of project results, RUFORUM will facilitate student exchange between African and
European Universities and research institutions.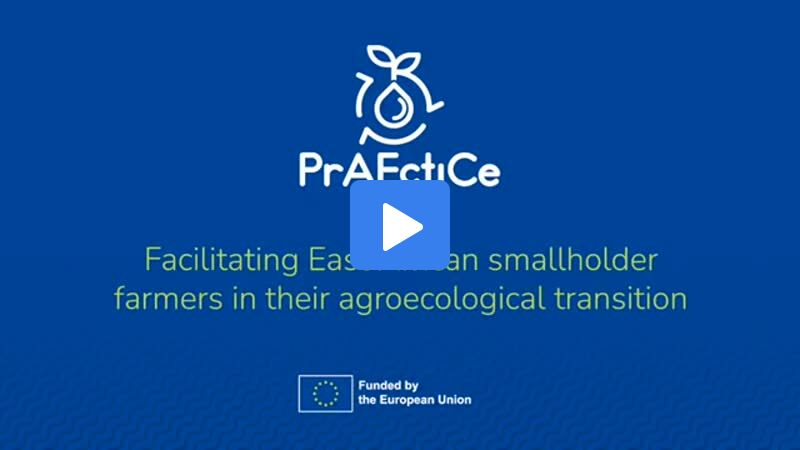 WATCH NOW
PrAEctiCe Kisumu, Kenya Living Lab
In the sixth month since the inception of the PrAEctiCe project, the partners met in person for the first time in Kisumu, Kenya, which is also home to one of three PrAEctiCe Living Labs being operated during the project's lifespan.