TECHLOG is an EU-funded ENI CBC MED project that aims to strengthen research- and-industry ties by facilitating technology transfer. Its final objective is to achieve common quality standards for transport and port-specialized staff across the Mediterranean.
This project brings together 9 partners from 5 Mediterranean countries, who are working together to create permanent cross-border spaces in the form of two Living Labs and a Digital Platform, inspired by Open Innovation, where research organizations and (trans)port industries (namely, transport inside port areas) can co-create, test, and share new Technology Transfer Initiatives.
Want to learn more about Living Labs and how they are implemented under the TECHLOG project?

How can you benefit from TECHLOG?
Whether you work in the (transport) industry or are simply interested in the subject, this Newsletter will keep you up to date on the latest TECHLOG project activities, opportunities, vacancies, and main achievements, as well as how they benefit a diverse set of beneficiaries and stakeholders.
In addition to the various features of the Living Labs, some of the benefits will include a training program for 10 Innovation Trainers, 16 (trans)port cooperation initiatives, and 1 joint proposal to policymakers for a shared Mediterranean qualification standard.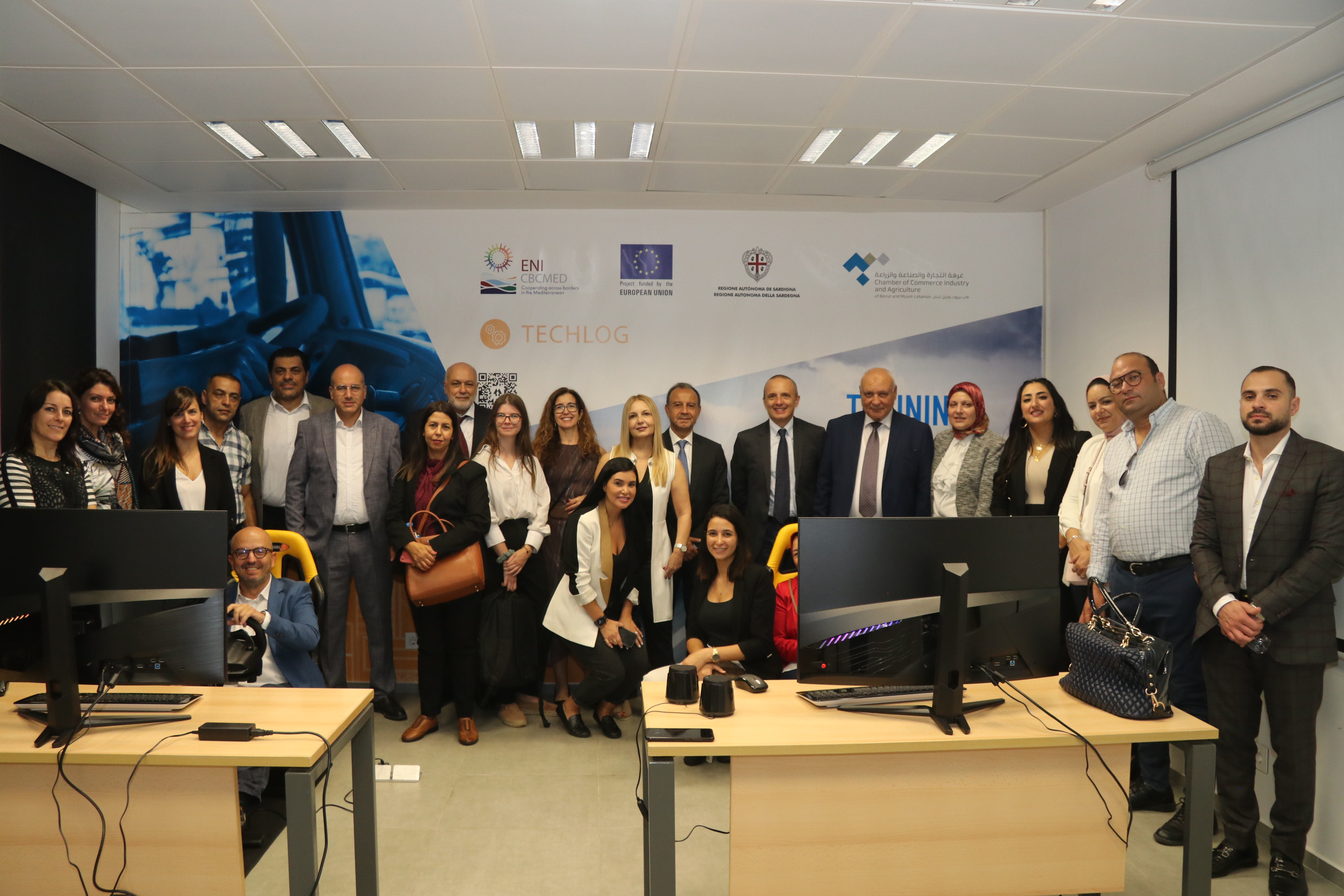 TECHLOG partners launch the Eastern Living Lab in Beirut!
The Chamber of Beirut and Mount Lebanon, TECHLOG's Lebanese partner, organized the launch of the Eastern Living Lab to support technological transfer for logistics innovation in the Mediterranean region..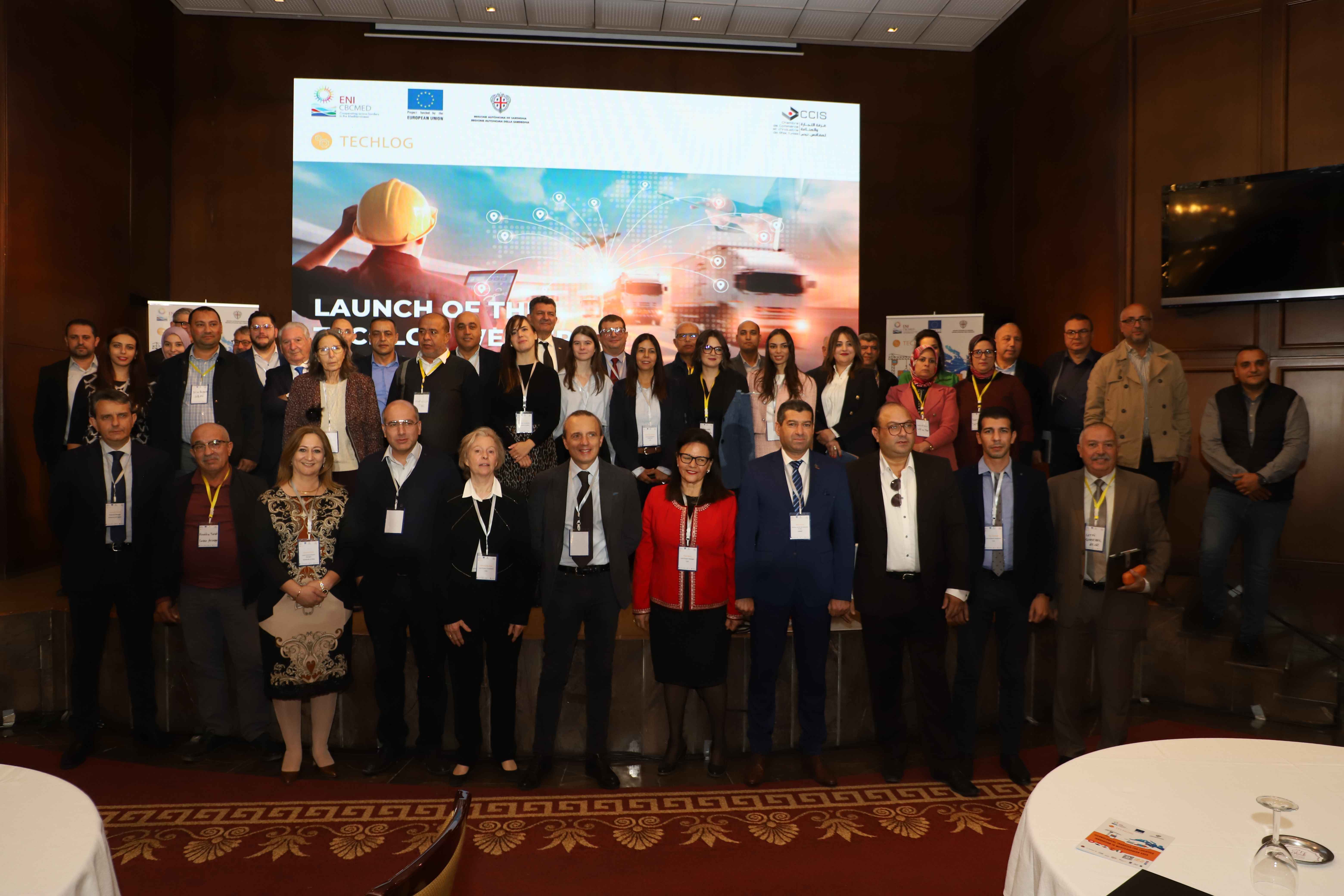 TECHLOG launches the Western Living Lab in Tunisia to Support Advanced Transport Training
The TECHLOG project has launched its 2nd Mediterranean living lab last November, focusing on innovative transport solutions to transfer research from labs to real-world settings..
What are Living Labs and how will they support the (trans)port industry of the Mediterranean?
A Living Lab (LL) is a user-centered, open-innovation ecosystem integrating research and innovation processes within a public-private-people partnership..
"The innovative Living Labs and simulators now being developed will be indispensable to the growth of supply chains across the Mediterranean and will be instrumental in making training offerings available to professionals and students alike. In addition, through this collaborative work with partners from all the shores of the Mediterranean, we can develop real, virtual and simulation tools that can be used in training in all the markets of the region"  - Concha Palacios, Director of Projects at the Escola Europea-Intermodal Transport.
This publication has been produced with the financial assistance of the European Union under the ENI CBC Mediterranean Sea Basin Programme. The contents of this document are the sole responsibility of CEEBA and can under no circumstances be regarded as reflecting the position of the European Union or the Programme management structures
You received this email because you signed up on our form or are part of the database of a TECHLOG project partner.

Unsubscribe