Wishing you an abundance of blessings for the year ahead
COMMIT IN '23
Want to unleash your creativity this year and get support with writing your book or other projects?
Do we have a treat for you!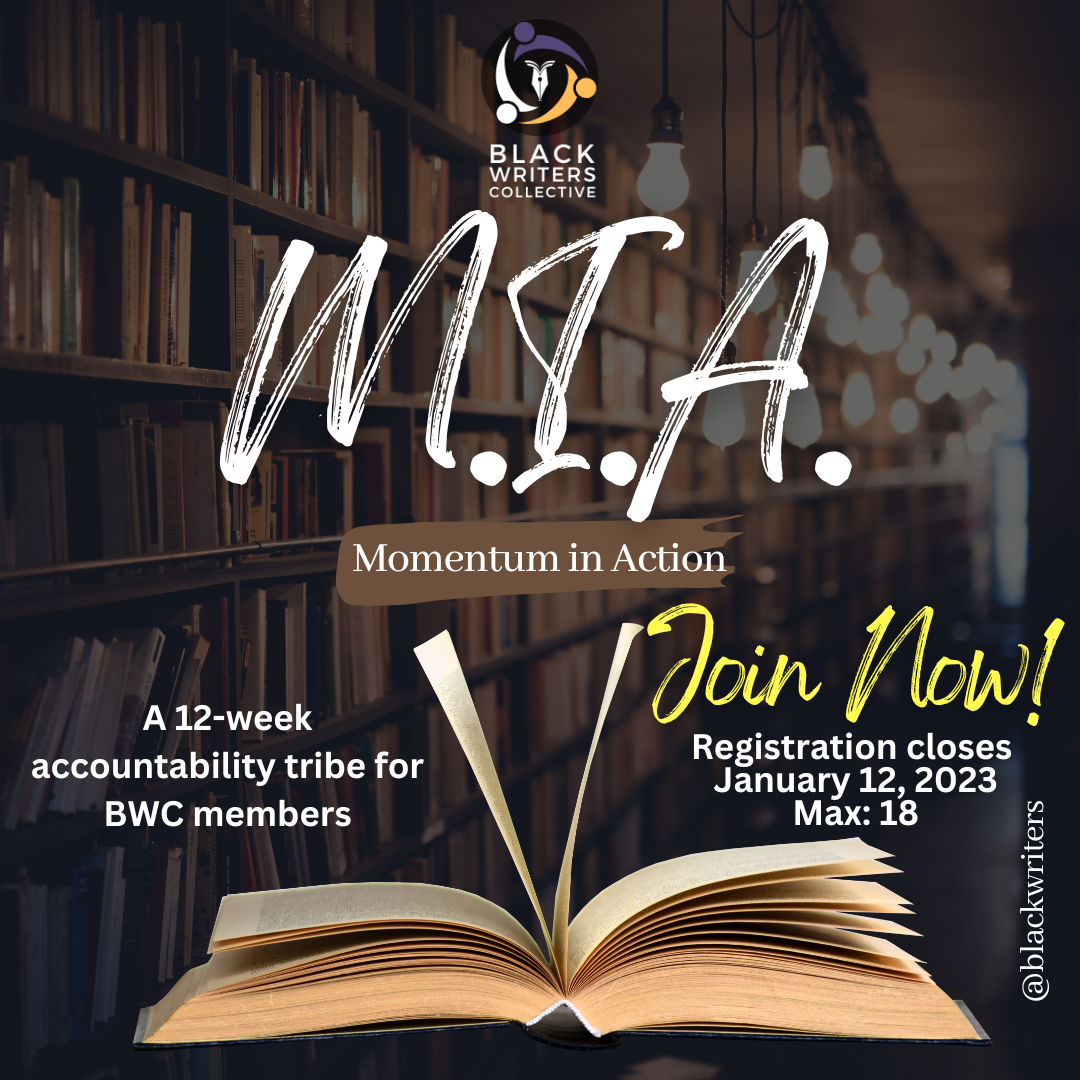 Momentum in Action Accountability Tribe
12-week writers support group
We're kicking off 2023 with the Momentum in Action (M.I.A.) writers accountability group. Creating momentum in your life means doing a little more of the things that move you forward and a little less of the things that hold you back. The key to progress is to work consistently toward your goal, and this group will help you in doing just that, providing guidance and support through goal-setting, scheduling, weekly check-ins, live meetings, sprints, and more. Open to all Core and Advanced BWC members. Sign up now through January 12.
New for 2023
Beta Readers Program Reloaded
The Beta Readers and Reviewers program has been overhauled to make it easier for members to find beta readers. Use of this program is open to all members—Affiliate, Core, and Advanced—and is no longer hosted within the network. Authors of completed drafts may use the program to find beta readers. Readers are also invited to join (free) to support authors of their favorite genres or to write reviews for upcoming or new releases.
Deadline: January 15
Last Call for Freelance Writers Directory
We're finalizing the new freelance writers directory to be highlighted on the Blackwriters.org website. For Advanced level members in current standing, the directory is created to support your marketing efforts and make it easier for those seeking "Black writers" in search engines or on our website to find you.
Requirements:
You MUST have an active website or a public portfolio hosted online.
You must maintain your BWC membership at the current level for your listing to remain active.
The type of services you list must be represented by samples (at least one) of your work displayed in your portfolio.
The deadline for Q1 listing has been extended to January 15. The next update will be in March.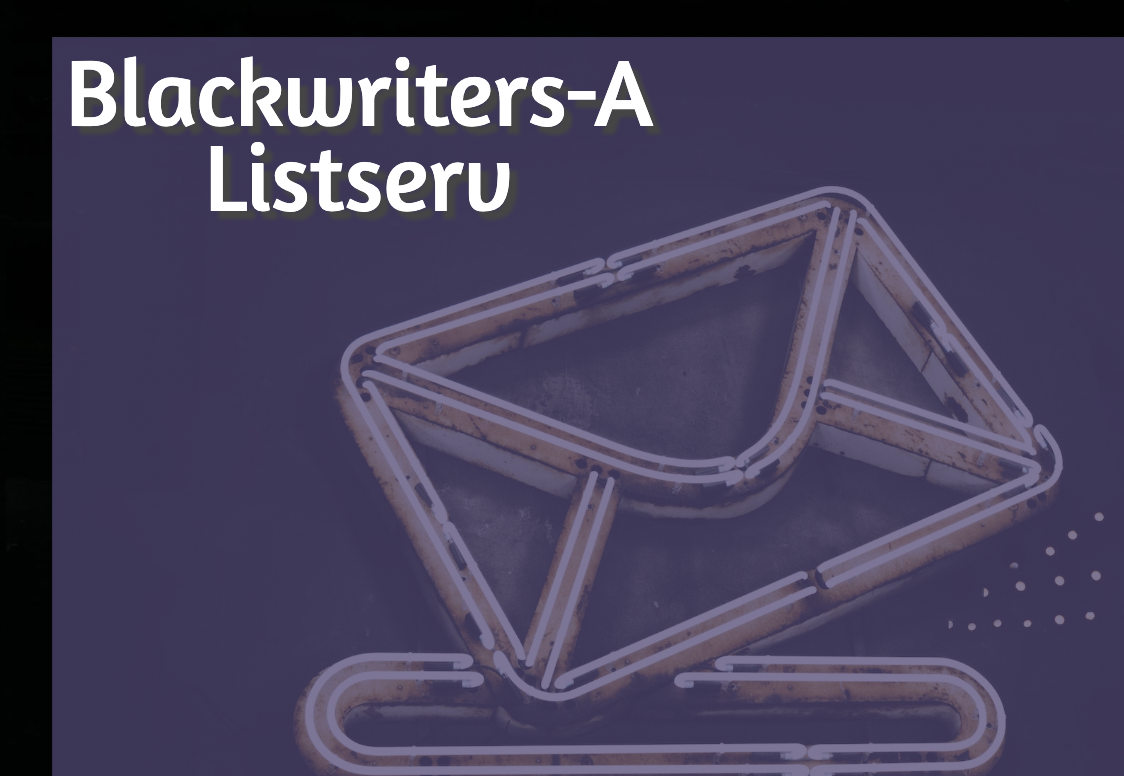 New Announcements Group
Blackwriters-A migration
The Blackwriters-A list serv—through which we share job postings, publishing opportunities, and more—is being migrated from the Groups.io list to our new system very soon. Our list at Groups.io will be archived. If you're not on the list and want access, subscribe below.
Want a do-over?
Renew now and save up to 40%

BWC is better than ever. We have an updated network platform with an easier to use interface and more features for members to take advantage of. So, we're offering former members a chance to rejoin the network for up to 40% off current rates. Email for details.
Black Writers Collective
Communiteers Wanted
BWC is looking for Communiteers to join our hosts for the first half of 2023. These are outgoing individuals who help keep the community running smoothly and help other members find the answers they're looking for. You'll post valuable resources and discussions, welcome members in dedicated threads, participate in community conversations, and share info about upcoming events. Benefits include free premium membership and personal 'writing website' support.
Tracy Coker has spent the past few years working on the manuscript for her women's fiction novel, White Yams. Her goal was to be traditionally published, but she had received only countless rejections to the query letters she'd submitted to countless agents.

After seeing a call for submissions for a First Novel contest, she submitted the first 5,000 words of her manuscript. Five months later, they notified her that her work had made the semifinals and was one of 23 to be selected from 955 submissions. One month later, she was informed her title was one of six finalists. Two months later, they announced her work as the winner! She was also offered representation by an agent from the Soho Agency in London. 
Tracy shares this advice, "Never give up, keep striving, keep grinding, keep honing your craft, and surround yourself with people like those in [The Novelists Spot critique group] who help encourage and uplift you, while still providing you with honest critiques (or considerations as my tribe brother, Ryan, would say)."
BWC member Kaneisha Grayson was recently accepted into GrubStreet's Novel Generator with a combined 80% scholarship. The Novel Generator is a selective nine-month program designed to help student complete the first draft of their novel. Seventy percent of tuition was covered by GrubStreet's general scholarship fund based on Kaneisha's application to the program. A Boston Writers of Color Literary Stipend covered an additional 10 percent. 
Kaneisha is studying in the Novel Generator under celebrated novelist Marjan Kamali, author of the novels The Stationery Shop and Together Tea. The novel Kaneisha is working on will be her first novel and focuses on themes of neurodivergence (specifically ADHD), race, and class.
Carolyn Holland is featured in the 22nd edition of Intellectual Ink Magazine among stories of inspiring individuals doing incredible things in their professional and personal lives. Carolyn is the author of Behind the Dark Veil and Bliss of the Grave, the first two releases from the Brothers of the Dark Veil series. Her writing incorporates historical events infused with African spirituality (Ifa, Orisha, Ancestral Veneration, Hoodoo, Voodoo), with a heavy dose of magic and erotic romance. 
Perspective
Member Corner
Why I Love National/International Workshops
Over the winter break, I examine my current pieces or write new ones in anticipation of the upcoming winter/spring application season for 2023 workshops. I love attending these nationally/internationally, competitive-entry workshops. Not only have I learned from well-established authors, but more importantly, I'm building a writing community. The broader your community, the better, I believe. In this community, I can serve others from my strengths as well as receive from these fellow writers their strengths to make our mutual endeavors successful.

I hope you apply for at least one workshop in your writing career. The experience is well worth the effort. Different applications require you to describe yourself as an artist, your perspective toward your work, and what you would like to achieve during the workshop. You might consider the application process as practice for promoting yourself and your work.
There are workshops for every genre featuring so many authors. I encourage you to find one that you might enjoy and grow your writing community. 
- Sharon Browning
Black Writers Collective
PO Box 73711, Houston, Texas
United States of America

You received this email because you signed up on our website. If you do not wish to receive emails from us, click the link below.
Unsubscribe