hart2heartanimalrescue.com       No. 007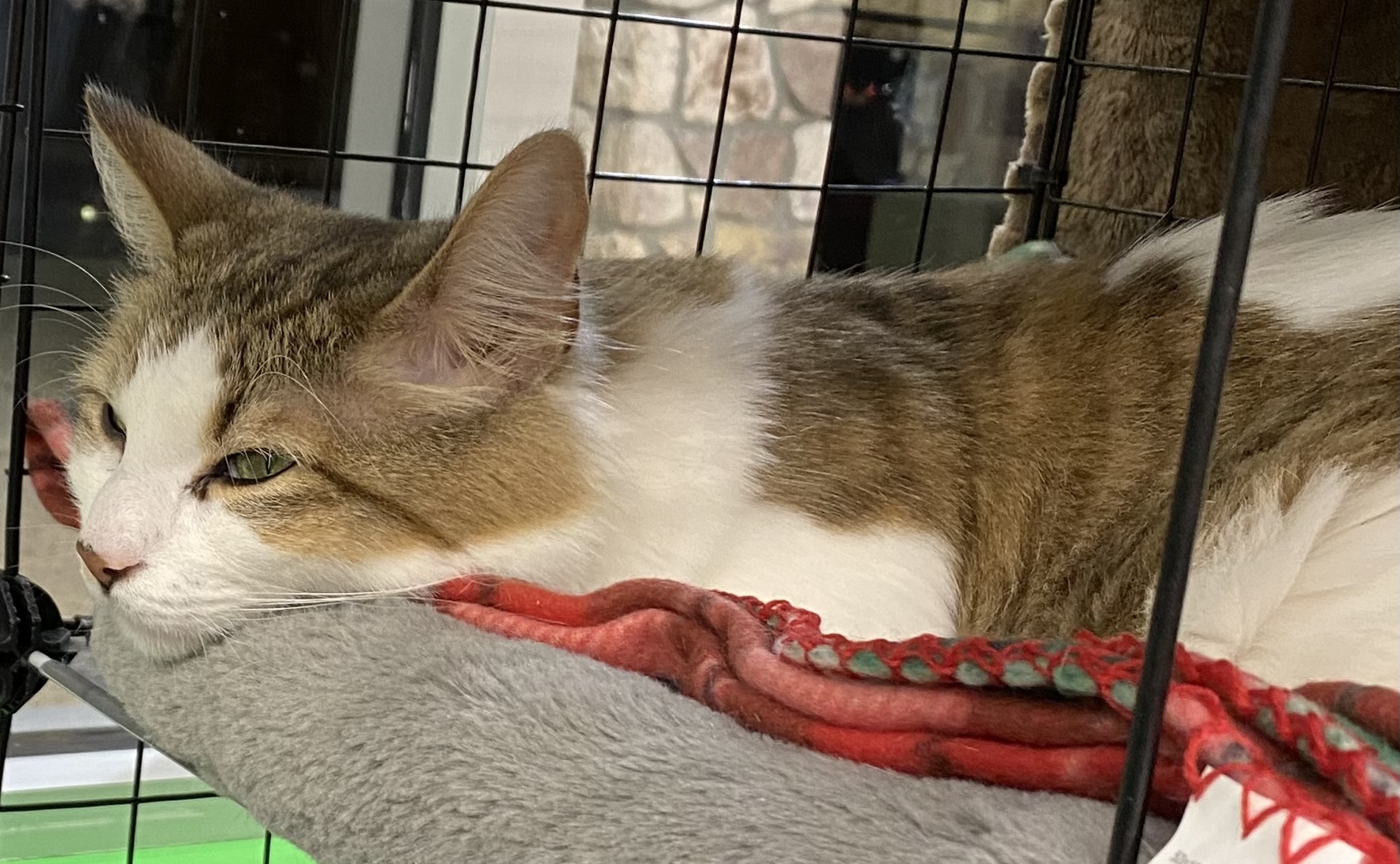 It's April!
We work every day to protect abused and neglected animals and help them find their forever homes. April is dedicated to the Prevention of Cruelty to Animals because animal cruelty remains an important issue. Our four-legged friends cannot speak up to stop mistreatment, so it is up to us to put an end to it. We also celebrate Earth Day this month; a day which reminds us of the fragility of this blue orb we call home and the importance of protecting it. Let's come together this month to stand against animal abuse, work to protect our furry friends, and improve our environment to give our descendants a better and safer future.
It's a great time to take action for what's important to you!
Featured Pet
Juan Carlos
Not all cats in need of a home are cute Instagram stars. But, they are still loving and make wonderful pets. Juan Carlos was left behind after his owners moved. He may not be a cute kitten, and he may have a resting sad face and a funny "hairstyle" but he is a nice cat who takes things in stride. Juan likes to be pet and has spurts of play before snoozing in the sunshine. He does not mind other cats or dogs but is not especially interested in making close friends. He is quite the curious little guy and does not mind entertaining himself.
He enjoys a comfy blanket and makes a good companion. If you would like to adopt Juan, apply today.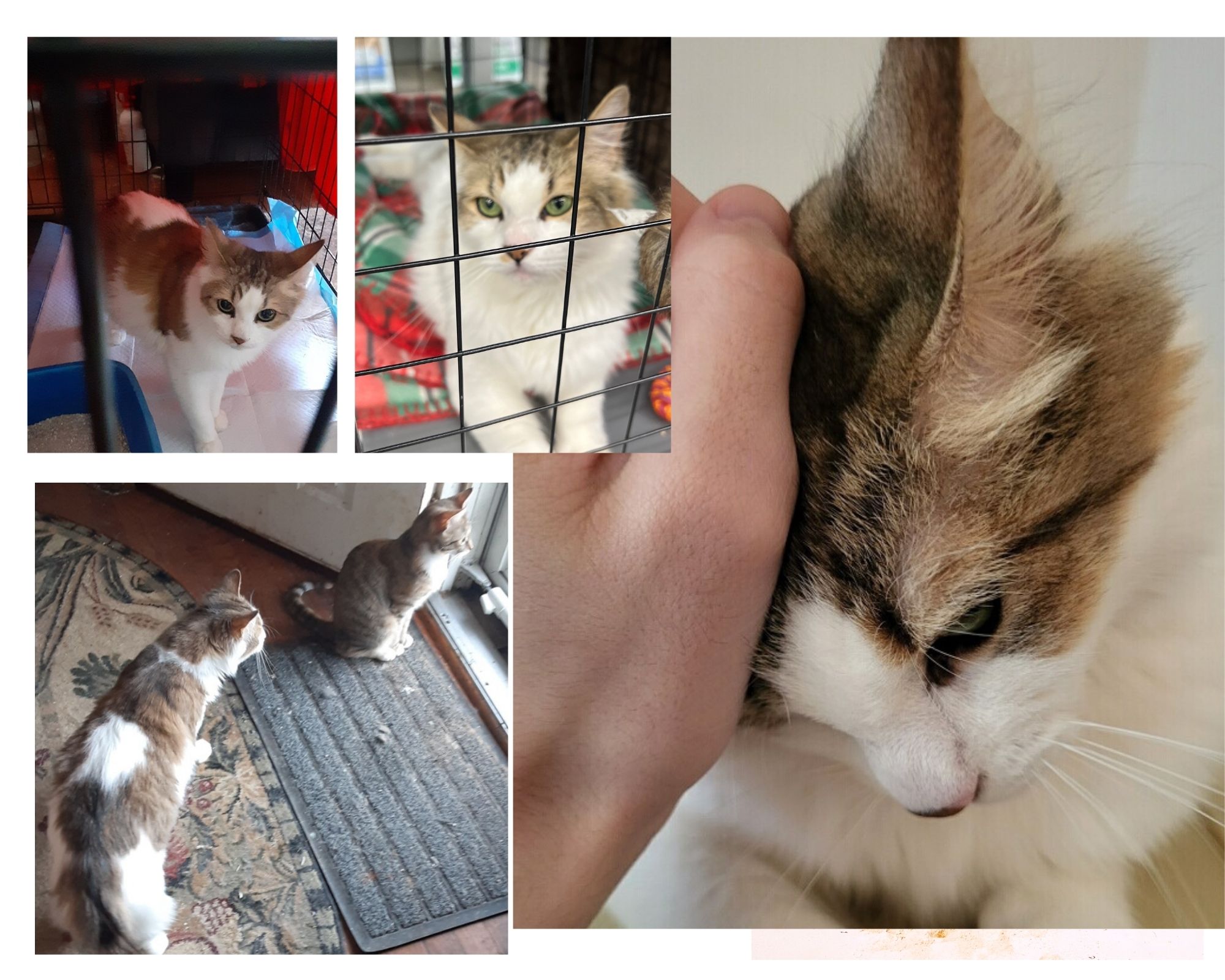 What a Difference a Foster Makes!
Some animals come to the Rescue in great physical and mental shape, with resilient and calm personalities that enable them to thrive wherever they are placed, even in a cage in a pet store. These pets can show their personalities and enjoy their time while waiting to be adopted. But other animals come to the Rescue after having their worlds upended. They are anxious to be taken out of their normal environment and then to be cooped up in a strange place, with unknown people, and other unknown cats in the area can be highly stressful. This is not the best environment to showcase the personality of these pets. They can lash out, scratch and growl, or hide in the cubby. It's incredibly beneficial for animals going through a stressful rehoming experience to go to a safe, calm home while they await their adoption.

Cats in foster care have the opportunity to decompress in a protected, loving environment and see that other places and other humans, even other animals, can be nice. Their stress levels come down and their real personalities emerge. Our fosters get to witness this transition and provide more accurate insight into what home environment will be best for these pets.
Our mission is to find good homes for unwanted and abandoned animals. Fostering gives pets the chance they need to relax, unwind, and be a pet again before they find their forever home. The last thing anyone wants is for an adoption to be unsuccessful and a pet to be returned. Placing a stressed pet in a foster home increases the chances of a successful adoption.
Volunteer Highlight
Aubree
volunteers at partner pet store and assists at events
Tell us a little about yourself.

I'm 16 years old, and I have been a ballet dancer for 12 years now, and I love science. Currently I work at Ann's choice and love doing anything that involves animals. I even have 6 pets of my own!
Why do you choose to volunteer?
I choose to volunteer because not only do I love cats and taking care of them but it makes me so happy when they find loving homes.
Is there a moment or memory that stands out from your time here?
One of my favorite memories if falling in love with one of the cats at petsmart and getting to take him home.
What have you learned about yourself and/or about others through volunteering with Hart 2 Heart?
I have learned that I definitely want to work with animals when I'm older!
What has been the biggest surprise about volunteering with Hart 2 Heart?
Everyone is so kind and supportive at Heart2Hart
If you could encourage someone else to volunteer at our Rescue, what would you say?
It a great way to help out in the community, and it's so rewarding when you get to see the cats get loving forever homes.
Anything else you want to share about volunteering with Hart 2 Heart?
I genuinely love volunteering with Heart2Hart and it's definitely the best part of my week when I get to go into PetSmart and take care of the cats.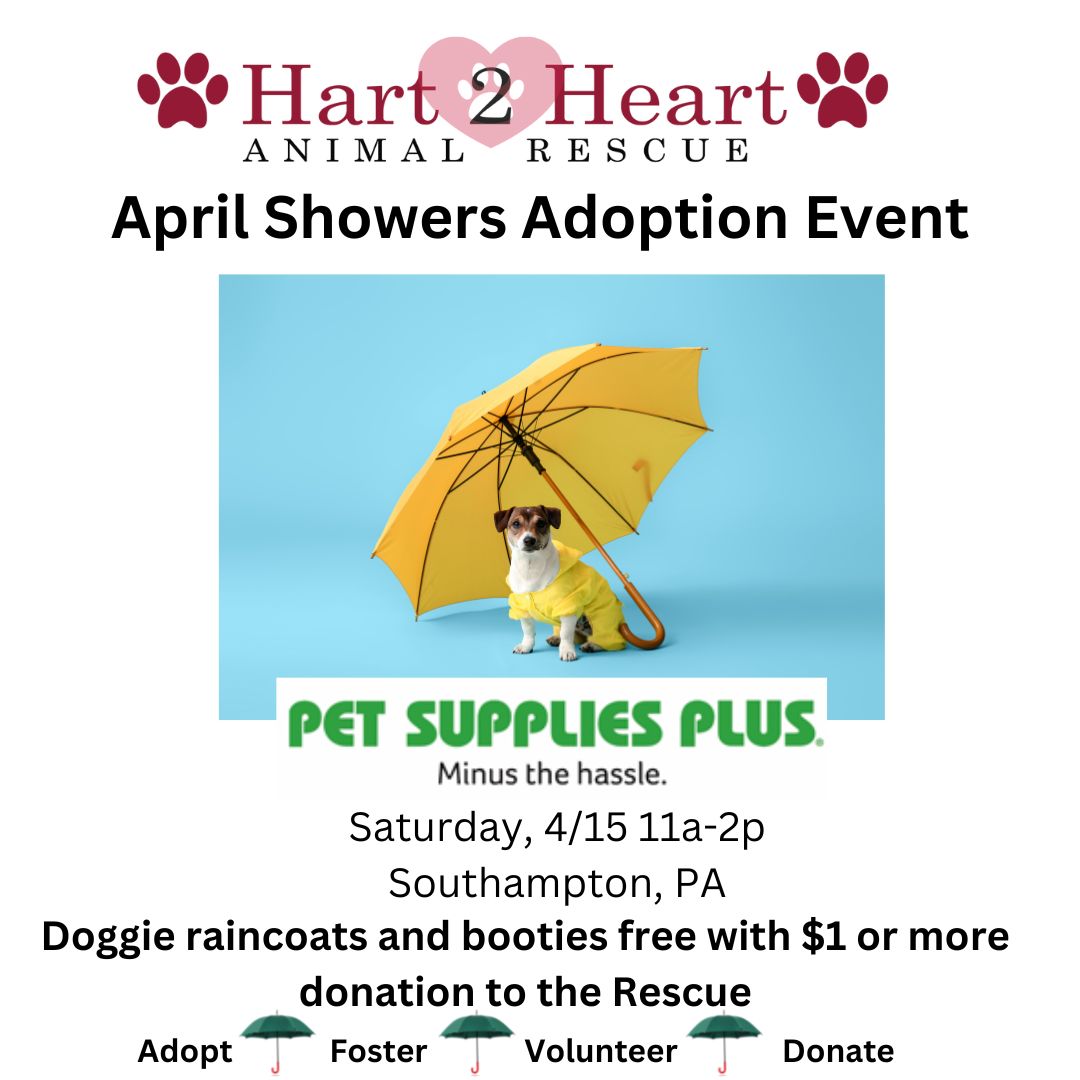 Join us on Saturday, April 15th at Pet Supplies Plus (Southampton, PA) for our "April Showers" Adoption Event from 11a - 2p.
To celebrate, we will be giving cute doggie raincoats and booties as a "thank you" for every donation. 
Stop by and say HELLO!
4 Imprint Grant Received


Hart 2 Heart was awarded a "One By One Grant" from 4imprint Corporate Giving Team for promotional products. We had these cool tumblers with our logo made. They turned out great!
They are available for a donation of $20 to the Rescue.
We will have them at the 4/15 Adoption Event or you can contact us for more information.
Thank you to 4 Imprint!
Stay Up To Date
Be sure to follow us on social media and our website to learn about all the new animals available, upcoming events and how you can help!
Happily Ever After
Debbie & John and Rizzo
We are so happy that Rizzo adopted us a month ago! When our 19+ year old ginger tabby, Thumper crossed the rainbow bridge, our hearts were totally broken. Our house was so empty and we knew Thumper would not want us to be lonely. I went on to Pet Search and found pictures of Rizzo at Hart2Heart and knew she would be the little tuxedo I was hoping for. I filled out the application and sent my daughter over to Pet Supplies Plus to check her out since she lived nearby. Christa did a zoom meet and greet with us and Rizzo for 45 minutes!
They played and cuddled and we knew she would be ours. We went up to Pet Supplies Plus on Saturday morning and scooped her right up and we have been snuggling and playing with her ever since. She is such a character lol. Our hearts are so healed and filled with love with this very loving, sweet little girl, Rizzo. We were sent home with a surprise of food, litter and toys when we adopted her! What a wonderful experience we had with our adoption and hope all your kitties get to find their fur-ever homes with you. We will be forever grateful that you all came into our lives just when we need you most.

Thank you!
Debbie and John F
Hart 2 Heart Animal Rescue
You received this email because you signed up on our website or enrolled to join our mailing list. If you would like to unsubscribe, please email us here: 
[email protected]
Unsubscribe