Salam ,

Today, I want to talk about what do these three people 👇🏼 have in common. But before we get to that part, I want you to take a guess! 😉

.....
If you read our newsletters few issues back, you'll know why some airports like Doha Hamad is worthy of the title "World's Best". Malaysia's the same as well, particularly when it comes to "Muslim-friendly travel". 
🧕 And for #MuslimahSoloTravelers wishing for peace of mind, and ease when it comes to traveling, "World's Best" should be on your priority list. 
Some Muslim-friendly travel accolades that Malaysia 🇲🇾 has received in 2022 are:
For those unfamiliar with what the country's been doing to maintain its top-ranking position in Muslim-friendly travel, and at the same time hear about these accolades, one would immediately wonder, "what are they doing to exactly achieve all these?" 
Recently, I was brought on a #MuslimFriendlyMalaysia tour around Klang Valley, by the country's Islamic Tourism Centre (ITC) to understand, what really goes on behind the scenes.
3 Reasons Why Malaysia 🇲🇾 is a Global Leader in Muslim-friendly Travel
There are lots of reasons, but the top three that I've learned over the brief Klang Valley tour; and which I believe, are important for you to know are: 
1. What the Three People Mentioned Above Have In Common
Now, coming to the three people photographed above...
They come from different backgrounds, creeds, and religions, but what they all have in common is that they're all pioneers in supporting Muslim-friendly tourism in Malaysia to flourish into what it is today.
Calvin Ho is an Executive Director at Sunway Group, in which the Group's three Sunway City hotels 🏨 are certified Silver MFAR (Muslim-friendly Accommodation Recognition)-rated
Jane Rai is an Award-winning and certified MFTG (Muslim-friendly Tourist Guide) specializing in Old Kuala Lumpur Heritage Walks 👟.
Liz Othman is the founder of the certified Muslim-friendly Teratak Spa 🧖🏾‍♀️, based in Penang and Kuala Lumpur.
What do these all means? Read on 👇🏼
2. Standardized Muslim-friendly Certifications That's Friendly for Every Traveler
To minimize, and hopefully in sha Allah, remove the doubts that Muslim (and non-Muslim) Travelers have when visiting Malaysia, ITC has gone miles to establish these standardized Muslim-friendly stamps of approvals.
Be it in hotel services, spa services, or tour guide services...
If you see these "Muslim-friendly certifications" mentioned above on premises or shown by tourist guides in Malaysia, you'll know that it means:
Prayer-friendly and Muslim-friendly hotel services (bidet, qibla, ladies-only services, etc) are available
No hanky panky spa services (female masseuse for female customers, and male masseuse for male customers) - great for both Muslims and non-Muslim customers who are wary of behind-the-scenes in spas!
Tourist guide that is mindful of Muslim needs like Islamic heritage info, and considerations on Halal food and prayer times. 

And these Muslim-friendly certifications, are backed by a government organization like ITC and you know, that being vouched by a legitimate government organization is something to be trusted. 
Pssst.. It's also as similar to the thought of "would you trust Halal that's self-claimed, or Halal that's certified by authoritative bodies?"
3. The Establishment of ITC as the World's First and Only Dedicated Government Organization for Muslim-Friendly Tourism and Hospitality.
Currently, ITC Malaysia is the world's only dedicated government organization that focuses on Islamic Tourism development. 
So that in itself, tells a lot, on why and how Malaysia has been retaining its champion spot in Muslim-friendly travel. 
Ditch The Golden Triangle in KL, Opt For Klang Valley, 🇲🇾 Instead!
ICYMI - Across Muslim Solo Travel
A visual recap of what happened during the #MuslimFriendlyMalaysia trip with #WanderingWriters to learn more about #StoriesOfSustainability
📝 Personally, my favorites were the Old KL Walking Heritage and Masjid Jamek tours, with Jane and Johan (pictured center below). Simply because I'm a history geek, and I love learning about the hidden stories of a city! 
But that doesn't mean this experience is solely for history aficionados!
If you love wellness and hotel stay experience, or are a foodie, this Muslim-friendly Klang Valley 3D2N trip will be great for you as well 😉
Have a great day!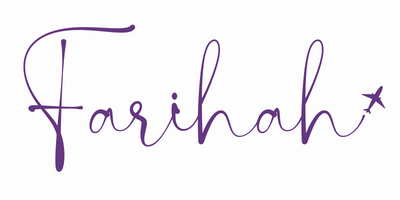 Home for the #MuslimahSoloTravelers