Dear ,
Welcome to a new and refreshed newsletter – we want to inform and inspire HR folks with the latest updates so stay tuned!
We discuss 🚫 cancel culture this week, which is a prominent topic everywhere and seems to be dividing generations. Do we want to continue this steep slope of finding flaws and "cancelling" someone when they make a mistake? What happens if this is applied to a poor performing employee – will it truly help if we cancel them?
We need to shift the cancel culture narrative and instead focus on finding possibilities and solutions. HR can cultivate possibilities for their teams through a 'Growth Mindset'. According to Carol Dweck, people with a growth mindset believe that constant effort and hard work lead to increased intelligence and skill. They place greater emphasis on accepting challenges and viewing setbacks as opportunities to grow and learn.
An organisation, like an individual, can have a growth mindset and a company's culture is shaped by its thinking.
📮 THIS WEEK'S NEWS ROUNDUP
CNA

Beyond diversity quotas and anti-discrimination laws, can Singapore embrace gender equality in the workplace?
Straits Times

Flexible work arrangements should be a permanent feature: Tripartite statement

CNA

White Paper on Women's Development proposes 25 action plans to be implemented over 10 years

📢 AMPLIFY YOUR MESSAGE TO SINGAPORE'S HR PROFESSIONALS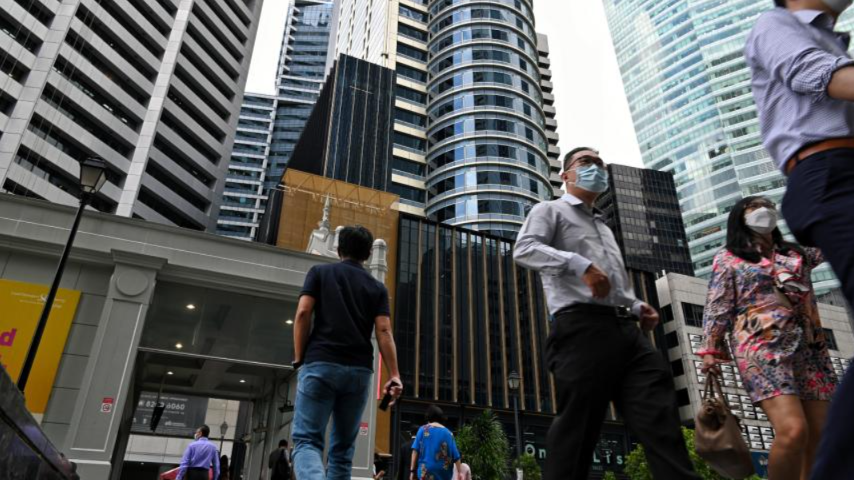 Sabbatical, leave programmes part of banks' arsenal to attract and retain talent in Singapore
Banks in Singapore have put in place progressive leave policies in recent years amid intensifying competition to attract and retain talent.
The latest to do so is Citi Singapore, which recently launched a scheme that provides employees with a month of paid leave to lend their skills to charities as volunteers.
Eligible employees can apply for this "giving back leave" to volunteer with a registered charitable organisation - with Citi paying their full base salary for that month.
📺 #INFOHR WEBINAR SERIES
Learning & Development Strategies for Workplace Success
April 29, 2022
I can't attend
Add to your calendar
Senior Learning Consultant, Franklin Templeton
Hydar Diab
Singapore Human Resources Institute
137 Cecil Street, Cecil Building #09-08, Singapore
Singapore
You received this email because you signed up on our website or made a purchase from us.
Unsubscribe