NEW YEAR
The Roman Empire adopted a new calendar in 45 BC, with the first month being named after Janus, the god of beginnings, transitions and passages. 
This month is a time to reflect on all we've accomplished and set our intentions for the year ahead. Let's make it a great one!
Research & Development
SyNRGE has had break-throughs in the Space Life Science Laboratory translating the results of microgravity experiments into commercial products to improve the growth of high value crops in space and on Earth.

SyNRGE has partnered with the University of Arizona and the University of North Dakota on NASA grants, and has formal advisory roles on NASA, NSF, and USDA funded projects at Clemson University, the University of Florida, the University of Kentucky, and North Dakota State University. 
We maintain strong relationships with our research and development partners to ensure that we are best meeting the needs of our clients. Much more will be announced in the coming months!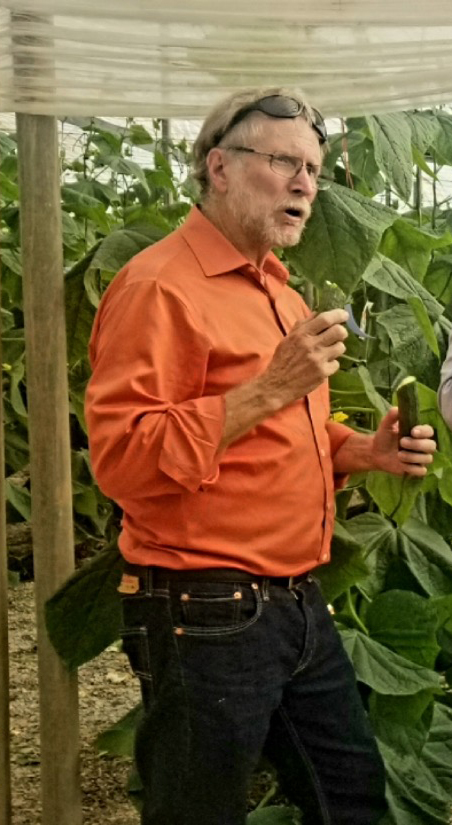 Technology Transfer
One of the primary roles of growing plants in space is to provide a sustainable life support system on long duration space missions that will regenerate the atmosphere, purify water and produce food. SyNRGE was founded with the mission to apply this philosophy to food production systems on Earth.
Dr. Stutte is one of the founding members of CEADS (Controlled Environment Agriculture Design Standards), a non-profit founded to provide accountability on the sustainable practices of controlled environment facilities. In 2022, he served as Interim Director and he is looking forward to continuing to promote the growth of the organization as a member of the Board of Directors in 2023.
SyNRGE has worked closely with a client to improve aeroponic technology for growing plants to maximize crop production and local food security. The role of SyNRGE in supporting Eden Grow Systems in successfully transferring this NASA technology into a commercial product was noted in a NASA Spinoff article in 2022.

Dr. Petra Schwendner, astrobiologist and molecular biologist, joined the laboratory and greatly advanced our understanding of the terrestrial application of the microbial cultures derived from exposure to space on the International Space Station. We are looking forward to a breakthrough that will enable the commercialization and widespread application of this biological solution to the biological challenge of growing plants on Earth.
Nicole Marinkovich, laboratory technician and web designer, joined the laboratory as well and provided a well overdue update to the SyNRGE website, streamlined our social media presence. Nicole is providing the push to share with a much wider audience how growing plants in space will be feeding people in on Earth. Expect to see much more form Growing Space and DrStutte.Com in 2023.
The issues facing Earth are global in nature, and SyNRGE has not limited the scope of its work to borders. The solutions that space can provide are vast and varied, and SyNRGE is working to explore them all!
Don't miss upcoming issues of Growing Space by subscribing below.

SyNRGE, LLC
505 Space Odyssey Way, Exploration Park, FL 32953
You received this email from Dr. Gary Stutte. You can unsubscribe at any time
Unsubscribe