What Have You Been Doing for Your World?
What have we been doing for OUR world?
SyNRGE has been busy in the lab turning results from spaceflight experiments into applications on Earth, cultivating new partnerships and creating new opportunities.
Joining the Team
The most exciting announcement is that Dr. Petra Schwendner (right), an astrobiologist who has traveled the ends of the earth collecting and analyzing microbial communities from extreme environments…as well as those that have been to space and back, and Nicole Marinkovich (left), a research technician with experience on multiple space flight experiments have both joined the team. 

Recent Events
SyNRGE has been given many opportunities to talk about how growing plants in space is helping people on Earth. Dr. Stutte was recently able to moderate a session at The 6th International Meeting of Controlled Environment Agriculture with the North Central Extension & Research Activity–101 (NCERA-101), present SyNRGE's most recent research to NASA, give a lecture to horticulture students in New York, and review the projects of Brazilian high school students participating in Journey to Mars program at the Astronaut Memorial Foundation.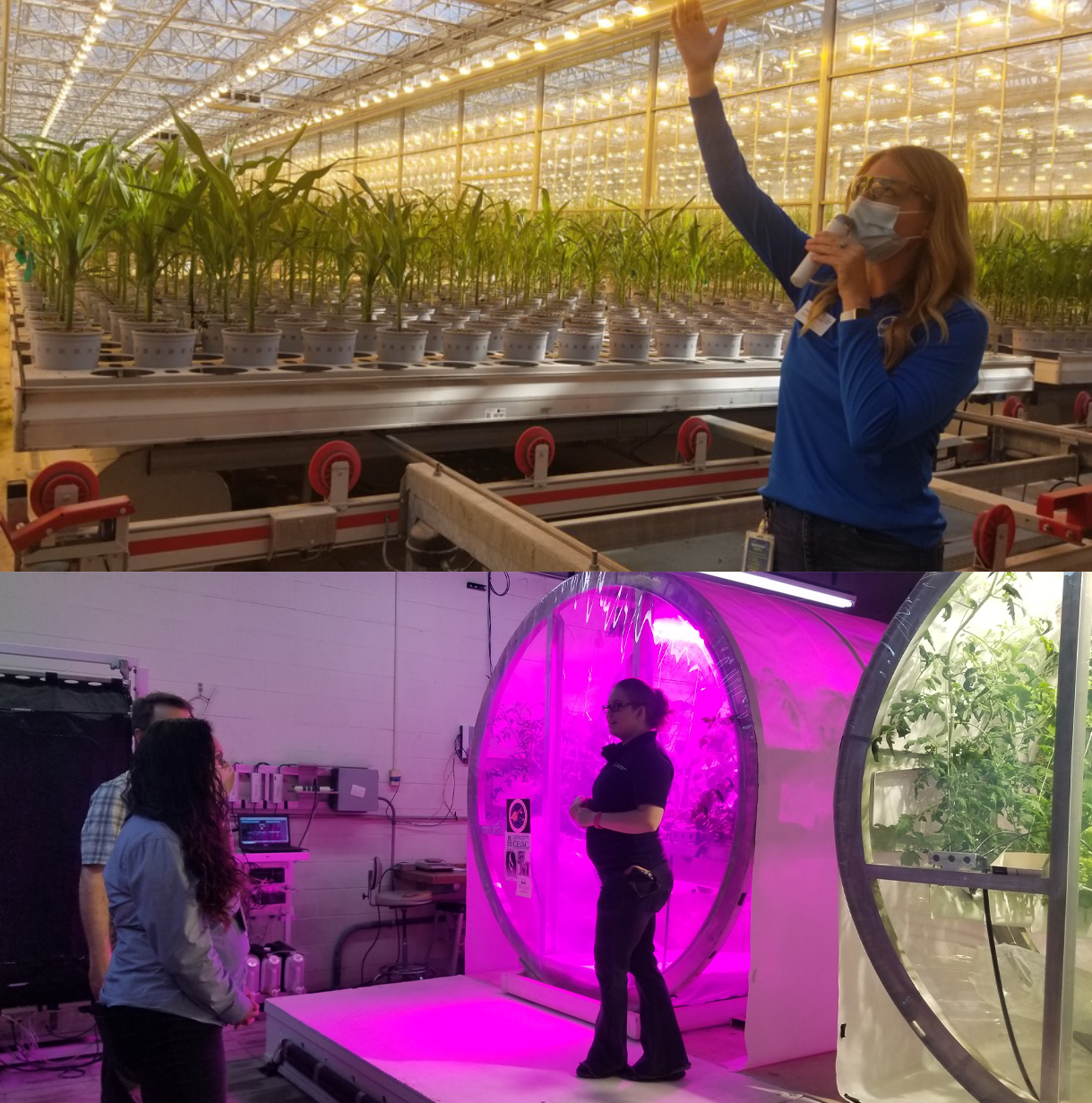 Representatives are explaining the operation of of the state-of-the art 7 acre (3 ha) greenhouse facility in Marana Arizona that is dedicated to the production of seed.
The University of Arizona (UA) was host to the meeting. SyNRGE has been collaborating with UA on development of watering systems for microgravity.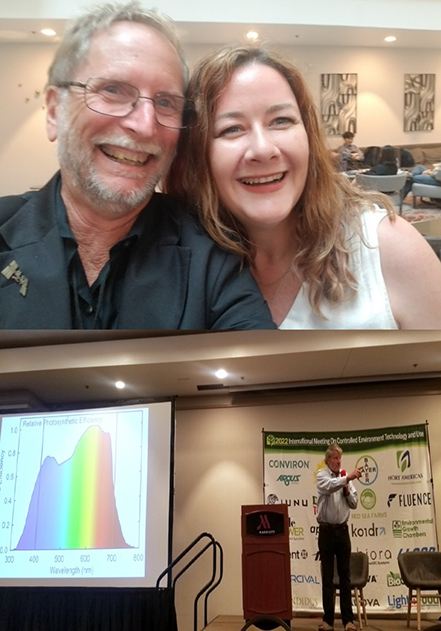 It was a delight to catch up with old friends like Marcia Sabah and recall good times while attending lectures by leading scientists, like Dr. Bruce Bugbee, sharing insights and advances on technology for growing plants in controlled environments.
Very different audiences: Same message. Growing plants in space enables the production of food on Earth!

Dr. Stutte was able to present how, in order for us to become a space-faring species, the challenge of growing plants in space must be met--and how that vision can be used to meet the challenge of feeding a rapidly growing population facing climate change, limited resources, and increased demand.
High school students from Brazil (shown in image) who are participating in KSC International Academy's Journey to Mars program are sharing what they learned with Dr. Stutte. SyNRGE developed the "Plants in Space Education" curriculum with a grant from the Michaelis Foundation for International Education.
The vision to grow plants in space has resulted in innovations that enabled the emergence of vertical farming and the ability to grow plants anywhere on Earth where there is a demand.
Of greater importance is a shift in mindset: a sustainable food production system is not only possible, but essential, for the long term survival of the species here on Earth or in space.

Exploration of the unimaginable vastness of space is inspiring! Dreaming the unimaginable, and bringing that impossibility to reality bring the best of us. It is the goal of SyNRGE to bring the best of our space back to Earth.
Don't miss upcoming issues of Growing Space by subscribing below.


Share Your Thoughts
I welcome the opportunity to talk more and share thoughts on how to expand the reach of NASA's technological developments from inspiration into applications that solve the current and upcoming challenges here on Earth. 
Find out about upcoming speaking engagements and offerings from Dr. Gary Stutte by visiting his website DrStutte.com, and following him on Linkedin and Instagram.
Stay current on SyNRGE, LLC by liking us on Facebook and following us on Twitter.
For information on how Dr. Stutte and SyNRGE, LLC can help you grow your ideas into profits please send email to [email protected]
SyNRGE, LLC
505 Space Odyssey Way, Exploration Park, FL 32953
You received this email from Dr. Gary Stutte. You can unsubscribe at any time
Unsubscribe