Keep connected to the life and mission of Grace Episcopal Church.
View in browser
Grace Notes • November 16, 2023
Enter into the Joy
His master said to him, "Well done, good and trustworthy slave; you have been trustworthy in a few things, I will put you in charge of many things; enter into the joy of your master."
— Matthew 25:21
From the Desk of Father Ted
Dear People of Grace,
What have we been entrusted with by God?
What does God trust us with?
These are two questions that have been on my mind this past year as I think about the life and mission of Grace. It is no small thing to be entrusted with something important.
This Sunday in worship, we will hear told another of Jesus' parables (Matthew 25:14–30). It is generally referred to as "The Parable of the Talents," but a better name might be "The Master Who Entrusts." That's the part that has really struck me. The master entrusts his abundance with three of his slaves, each according to their ability. To one slave, the master gives one talent, which is the equivalent of 15 years wages; to another 2 talents (= 30 years wages); and to another 5 talents (= 75 years of wages). That is a lot to be entrusted with; that is a lot of trust on the master's part.
And that leads me back to those opening questions. What has God trusted Grace with? Where has God said to Grace, "Well done, good and trustworthy slave; you have been trustworthy in a few things, I will put you in charge of many things; enter for the signs of God's abundance in our midst. And that is exactly what we are going to do this Sunday at our Ingathering Feast. We are going to enter into the joy of our Lord and Creator by looking for the signs of God's abundance at Grace.
So make plans to join the celebration of God's abundance, and sign up for the Ingathering Feast this Sunday, November 19th. All the food will be provided so all you need to do is bring yourself.

THANKSGIVING EVE EUCHARIST
Wednesday, November 22, 6:30 pm
Join us in-person or online via Facebook Live.
ALL-PARISH THANKSGIVING DAY DINNER
Thursday, November 23, 1:00 pm
Fr. Bill and Missy Waln will be hosting a Thanksgiving Day meal at 1:00 pm on Thursday, Nov 23rd. Everyone is invited to attend. Bring your family or a friend who is alone for the holiday. There is a sign-up sheet in the Narthex, or you can contact the church office to have your name and the number attending added to the list ([email protected]).

If you are able, please bring a side dish or dessert to share. Come and be blessed by the company of friends, family, and really good food! If you have any questions, visit contact Fr. Bill (620-899-6604) or Missy (620-664-0665).
SCS SANTA SACKS
30 STUDENTS


Deadline is December 1

This year, the Salthawk Community Support is providing the families of their students with a Santa Sack. These sacks will include their teen's favorite snacks, ear buds, and a gift certificate to Sammy's Shack at HHS where they can purchase Salthawk merchandise. The cost is $100 per sack. SCS hopes to provide 200 Santa Sacks for students at HHS and 30 at HMS8.

Our goal as a parish is to sponsor 30 Students, so we are looking to raise $3,000. Checks can be made out to "Salthawk Community Support" and placed in the offering plate, or sent to the church. You may also give via our Digital Offering Plate by clicking the button below. Make sure to select "SCS Santa Sacks" from the menu.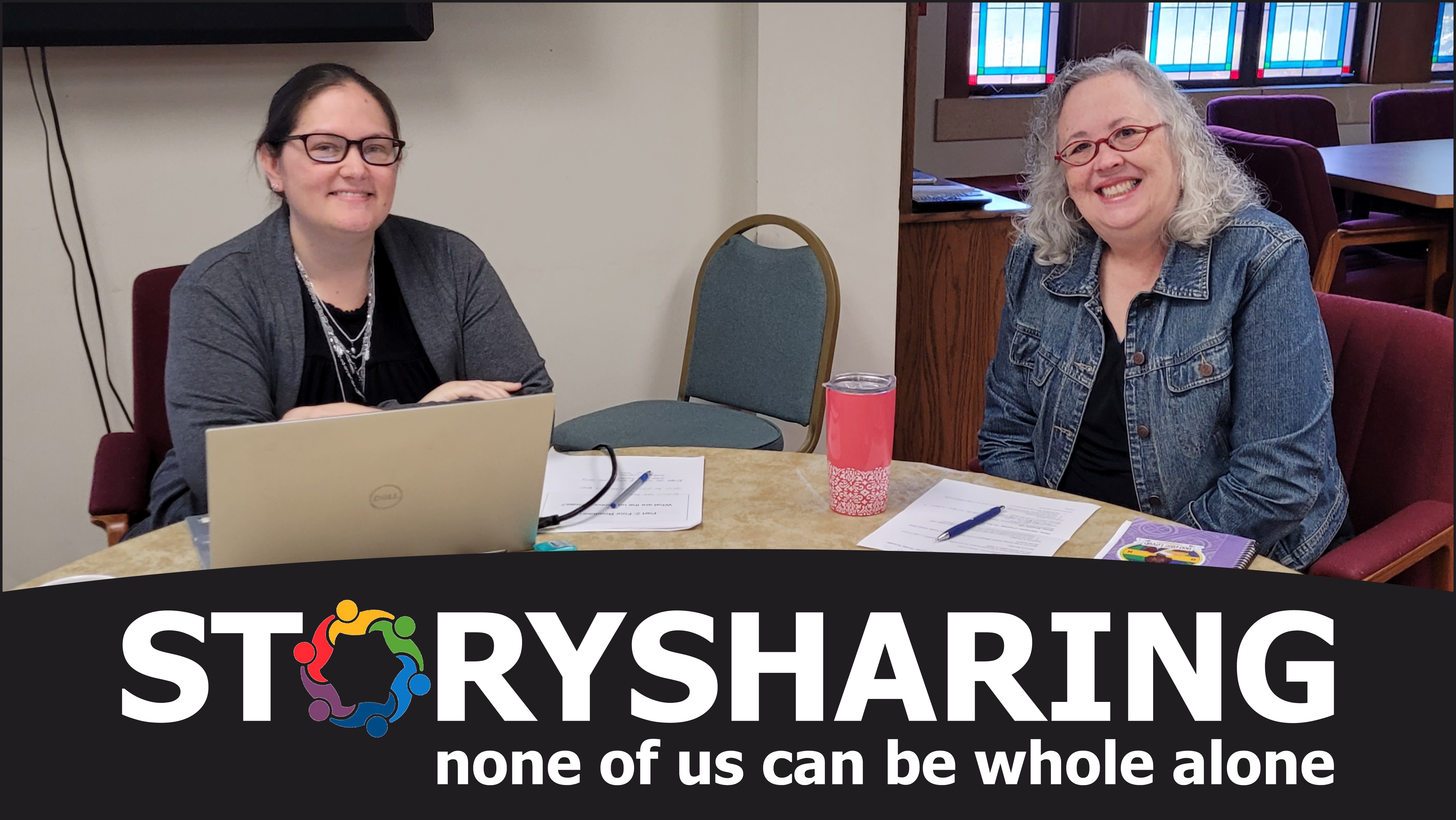 010. The Palestinian-Israeli Conflict: Cousins in Context
Much thanks goes to Dr. Brooklyn Walker for taking the time to share not only about the past and present of the Palestinian-Israeli Conflict, but also how her Christian faith shapes and informs how she researches and thinks about these matters.
ON NOVEMBER 5 (Part 1), Brooklyn offered some historical and political context so we can better follow the news. Then, on NOVEMBER 12 (Part 2), Dr. Walker focused on what is going on in the current conflict.

Grace Youth on the Stage


Esther Blakley will be playing the part of Susan (the General's granddaughter) in Irving Berlin's White Christmas, which is playing two weekends at The Flag Theatre.

7:00 pm • Friday, November 24
7:00 pm • Saturday, November 25
3:00 pm • Sunday, November 26

7:00 pm • Thursday, November 30
7:00 pm • Friday, December 1
7:00 pm • Saturday, December 2
3:00 pm • Sunday, December 3
DO YOU know someone at Grace who is doing something in the community or is being recognized in the community? Send the details and any links or pictures to the church office ([email protected]), and we will see about getting them into Grace Notes Weekly.
The 25th Sunday after Pentecost
WORSHIP WITH US!

8:00 am
HOLY EUCHARIST, RITE 1... spoken

10:15 am
HOLY EUCHARIST, RITE 2... music
• Facebook Live begins at 10:15am
• Children's Chapel



CLICK THE BUTTONS BELOW


EDUCATION & MORE!

9:15 am
SUNDAY SCHOOL
• Adults meet in Parish Hall
• Youth meet upstairs in Youth Room

NURSERY
Nursery Care is available in our undercroft from 9:45 to 11:45 am.

CHILDREN'S CHAPEL
Children's Chapel is an opportunity for kids, aged 3 to 12, to learn about the Gospel and the prayers of the Episcopal church at their level. They leave worship during the Gloria and return at the Peace.

SNACKS & CONVERSATION
Come to Parish Hall after the 10:15 am worship service for food & fellowship
Read the Scriptures for Sunday
YEAR A, Proper 28, Track 1
• Judges 4:1-7
• Psalm 123
• 1 Thessalonians 5:1-11
• Matthew 25:14-30
PICK UP THE NEW
FORWARD DAY BY DAY


Forward Day by Day is a booklet of daily inspirational meditations reflecting on a specific Bible passage, chosen from the daily lectionary readings as listed in the Revised Common Lectionary or the Daily Office from the Episcopal Church's Book of Common Prayer.

You can pick up your free copy at the in the Narthex or in the black box outside the carport doors. We have both small-print and large-print versions.
INGATHERING SUNDAY, November 19
8:00 am • Holy Eucharist, Rite 1 (spoken)
9:15 am • Sunday School
10:15 am • Holy Eucharist, Rite 2 (music)
After the Service • Ingathering Feast (Parish Hall)
MONDAY, November 20
6:30 pm • Vestry Zoom
7:00 pm • Al-Anon (Conference Room)
7:00 pm • CFD: Christian Formation Discipleship Team

WEDNESDAY, November 22
9:30 am • Holy Eucharist, Rite 1 (Chapel)
10:00 am • Adult Bible Study (Parish Hall)
6:30 pm • Thanksgiving Eve Eucharist
THURSDAY, November 23
1:00 pm • All Parish Thanksgiving Day Dinner
GRACE EPISCOPAL CHURCH


2 Hyde Park Drive
Hutchinson, Kansas 67205


You received this email because you asked to be on our mailing list. If you no longer wish to receive Grace Notes Weekly. Unsubscribe below.