Grace Notes for October 15, 2023
A Word from Our Sponsor
Sing to the LORD a new song;*
sing to the LORD, all the whole earth. ...
Let the heavens rejoice; and let the earth be glad;
let the sea thunder and all that is in it;*
let the field be joyful and all that is therein.
Then shall all the trees of the wood shout for joy
before the LORD when he comes.
— Psalm 96:14, 11-12
From the Desk of Father Ted
Dear People of Grace,
You may have noticed over the past year how the communication efforts at Grace have increased as we try to find better ways—more attractive, relevant, and efficient ways—to communicate the life and mission of Grace to the parish and to the wider community.

• We redesigned our homepage, and update it weekly.
• We created a brochure that introduces people to Grace and to the Episcopal Church, which we hand out to newcomers, seekers, and inquirers.
• We created and handed out information at PRIDE, at the Emancipation Parade, and at our Family Fun Night.
• We've devoted more space in our Sunday bulletins to announcements.
• We update the bulletin board in the Narthex more frequently

Relaunching "Grace Notes"
And now we are relaunching Grace Notes as a weekly electronic newsletter in an effort to keep the parish inspired, informed, and connected to the life and mission of Grace. Of course, we have been sending out weekly emails for some time now, but I think you will find that this newsletter is more attractive and has more useful features.
And over time, our new newsletter app will help the office communicate more efficiently. After all, communication is important, and good communication takes takes a lot of thought, time, and effort. But we are a relatively small parish in terms of staffing, and we have lots to communicate!
So make every effort to stay informed, inspired, and connected to our mission by reading Grace Notes every week.
What You Will Find!
• a bit of inspiration, a bit of connection
• updates on what's been happening
• news of what's coming next
• information about Sunday Worship including
— the Sunday bulletin
— the Ministry Schedule
— the Scriptures for Sunday
• information about Sunday Worship
• ways of jumping in to the life and mission of Grace
• sign ups sheets
• buttons to click; links to follow.
• So scroll down, click buttons, explore, and enjoy!
AND, PASS IT ON!
If you have a friend or family member that you have talked to about Grace (or want to talk with about Grace), forward this copy of Grace Notes to them.

Blessing of the Pets 2023
This past Sunday, on a gorgeous afternoon, we celebrated The Feast of St. Francis (Oct 4th) by hosting The Blessing of the Pets. The people of Grace and people from the wider community gathered together in our beautiful Memorial Garden to enjoy one another's beloved pets, as we engaged in a liturgy of blessing pets and their caretakers. We also lit candles for our pets who are no longer with us.
Feed My Sheep "HELPINGS"

A Diocesan Convention Outreach Project
This year at Convention, clergy and lay delegates will work together to assemble 1,000 bags of shelf stable food to be distributed in each of our communities across the diocese. Each parish has been asked to bring one type of food item. Grace has been asked to bring 500 cans of Spaghetti O's or canned pasta meal.


How You "CAN" Help
(1) Purchase cans (pop-top only) and bring them to the church; or
(2) contribute $1 per can by writing a check or donating online using the button below (choose "Helpings" from the dropdown menu).

DEADLINE: Tuesday, October 17
To reach our quota, we still need...
• 33 cans brought to the church
• $250 to cover cost of cans that have already already been purchased
The Twentieth Sunday after Pentecost (Year A: Proper 23)
WORSHIP WITH US!

8:00 am
HOLY EUCHARIST, RITE 1... spoken

10:15 am
HOLY EUCHARIST, RITE 2... music
• Facebook Live begins at 10:15am
• Children's Chapel



CLICK THE BUTTONS BELOW


EDUCATION & MORE!

9:15 am
SUNDAY SCHOOL
• Adults meet in Parish Hall
• Youth meet upstairs in Youth Room

NURSERY
Nursery Care is available in our undercroft from 9:45 to 11:45 am.

CHILDREN'S CHAPEL
Children's Chapel is an opportunity for kids, aged 3 to 12, to learn about the Gospel and the prayers of the Episcopal church at their level. They leave worship during the Gloria and return at the Peace.

SNACKS & CONVERSATION
Come to Parish Hall after the 10:15 am worship service for food & fellowship
READ AHEAD: The Scriptures for Sunday
TRACK 1
• Exodus 32:1–14
• Psalm 106:1–6, 19–23
• Philippians 4:1–9
• Matthew 21:33–46
Christmas Wreaths for Sale


The MS-HS Youth who are going on the 2025 Pilgrimage to England are selling Christmas wreaths and garlands. They are fresh cut and American made and should be available before Thanksgiving.

• $35 Small Wreath
• $40 Large Wreath
• $35 10' Garland

DEADLINE: October 29
The order form is located in the narthex, or email the church with your order.
[email protected]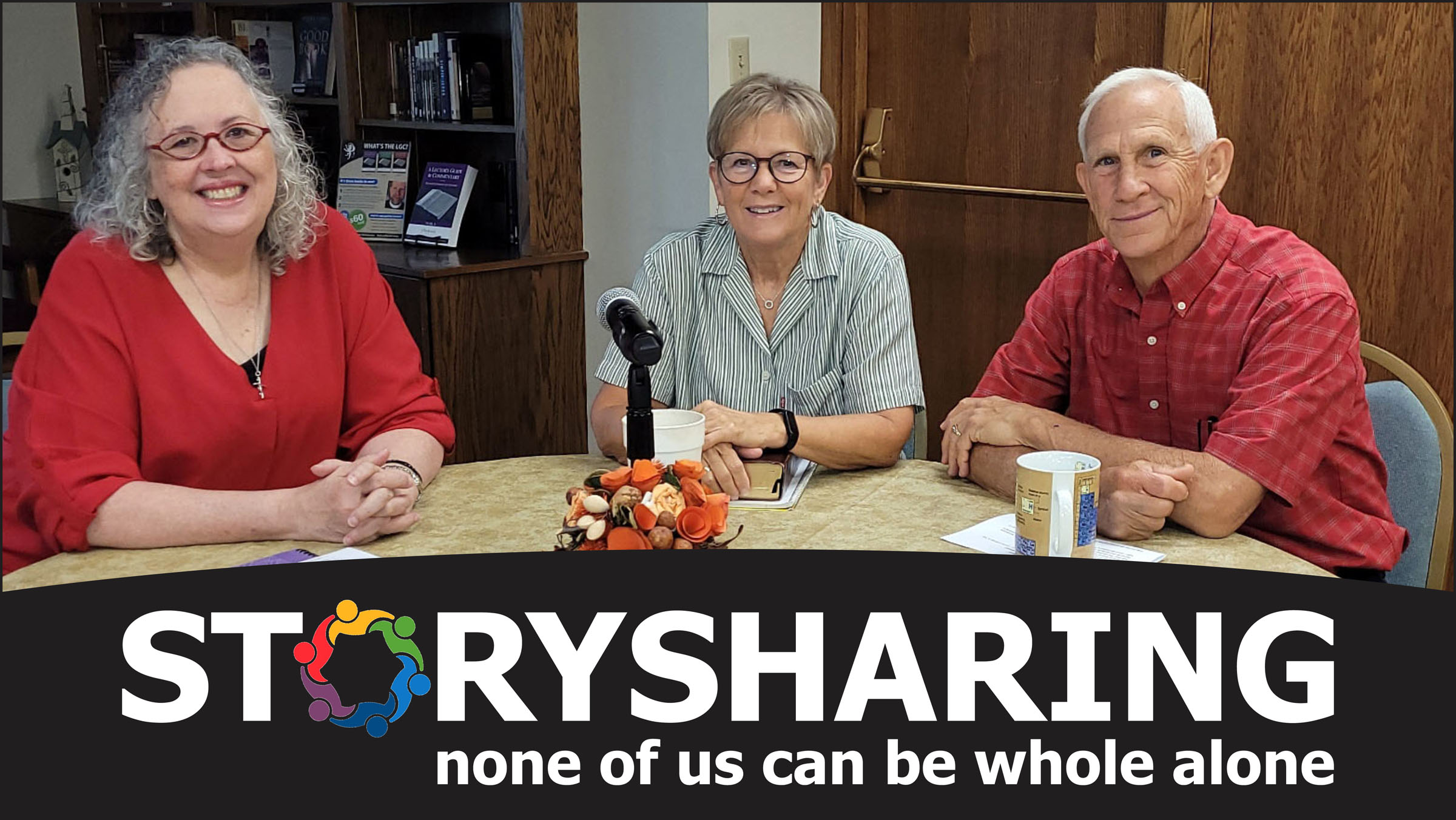 009. Karen & Randy Dalke
In this episode, Andrea Springer interviews Karen & Randy Dalke, who talk about their faith journeys—from early childhood memories, to the many twists and turns over their 47 years of marriage. They also share about their journey to the Episcopal Church, the connections they were looking for, and what keeps them coming back. Karen is a retired ordained Mennonite pastor, and Randy is a retired USPS Letter Carrier. They split their time now between Nalcrest, Florida and Hutchinson, Kansas.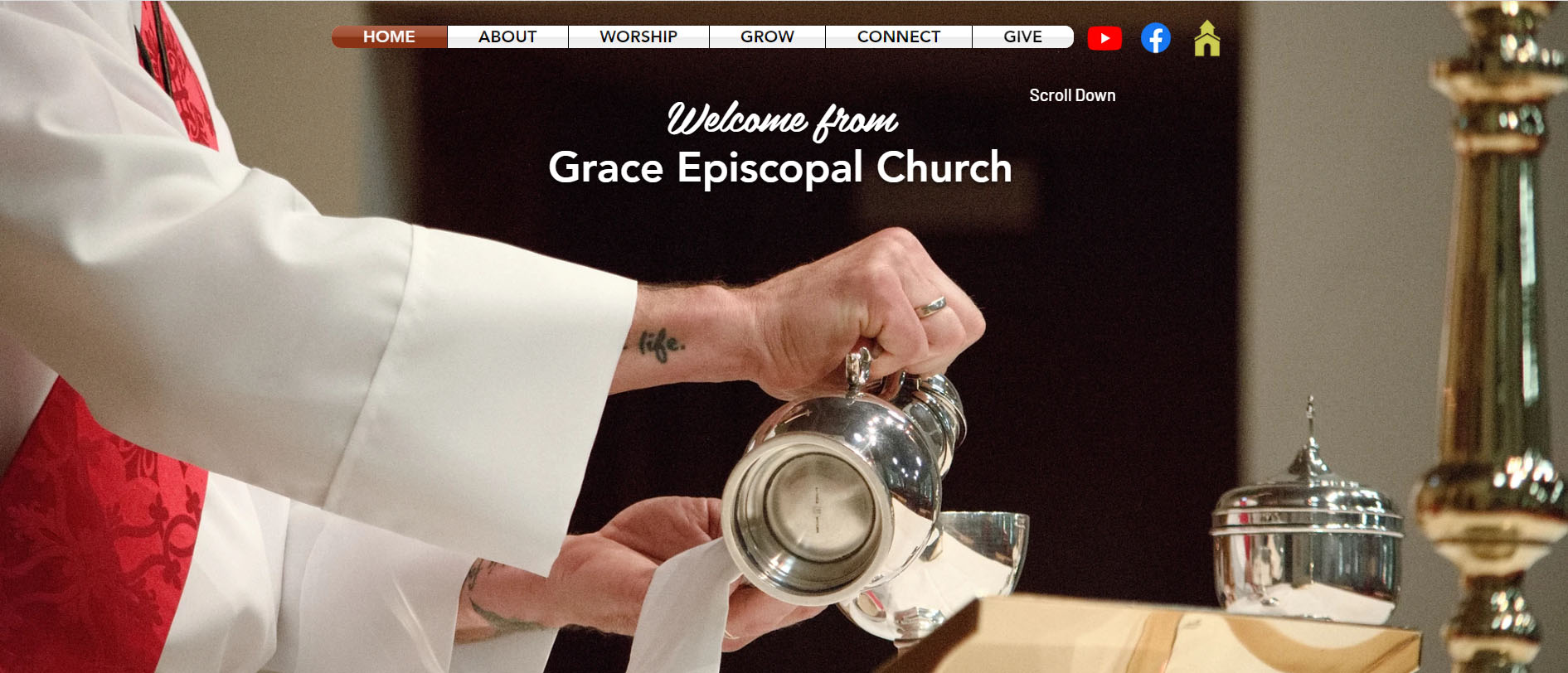 Visit Our Homepage Weekly
In our efforts to convey the life and mission of Grace Episcopal Church, both to the people of Grace and the larger community, we update our homepage every week with news of what's coming next or updates on what has been going on. So plan to visit the homepage weekly to stay informed and inspired.
SUNDAY, October 15
8:00 am • Holy Eucharist, Rite 1 (spoken)
9:15 am • Sunday School
10:15 am • Holy Eucharist, Rite 2 (music)
After the Service • Fellowship Hour (Parish Hall)

MONDAY, October 16
6:30 pm • Vestry Zoom
7:00 pm • CFD: Christian Formation Discipleship Team (Conference Room)
7:00 pm • Al-Anon (Parish Hall)
WEDNESDAY • October 18
9:30 am • Holy Eucharist, Rite 1 (Chapel)
10:00 am • Adult Bible Study (Parish Hall)
6:30 pm • Elementary Youth Group (ends at 7:30)
6:30 pm • MS-HS Youth Group (ends at 8:15)

GRACE EPISCOPAL CHURCH

2 Hyde Park Drive
Hutchinson, Kansas 67205


You received this email because you signed up on our website or made a purchase from us.