September Newsletter
Our Return Home

Greetings from the heart of Kenya! We're thrilled to be back and reconnecting with our church, community, and colleagues. While our time in the U.S. was encouraging and filled with summer adventure, we also missed the beauty of Kenya - our home, our heart.
As we settle back into our routines in Kenya, we're excited to jump back into ministry in Kenya, move forward in our mission, to bring heaven to earth, in Jesus name!
The awaited phone call...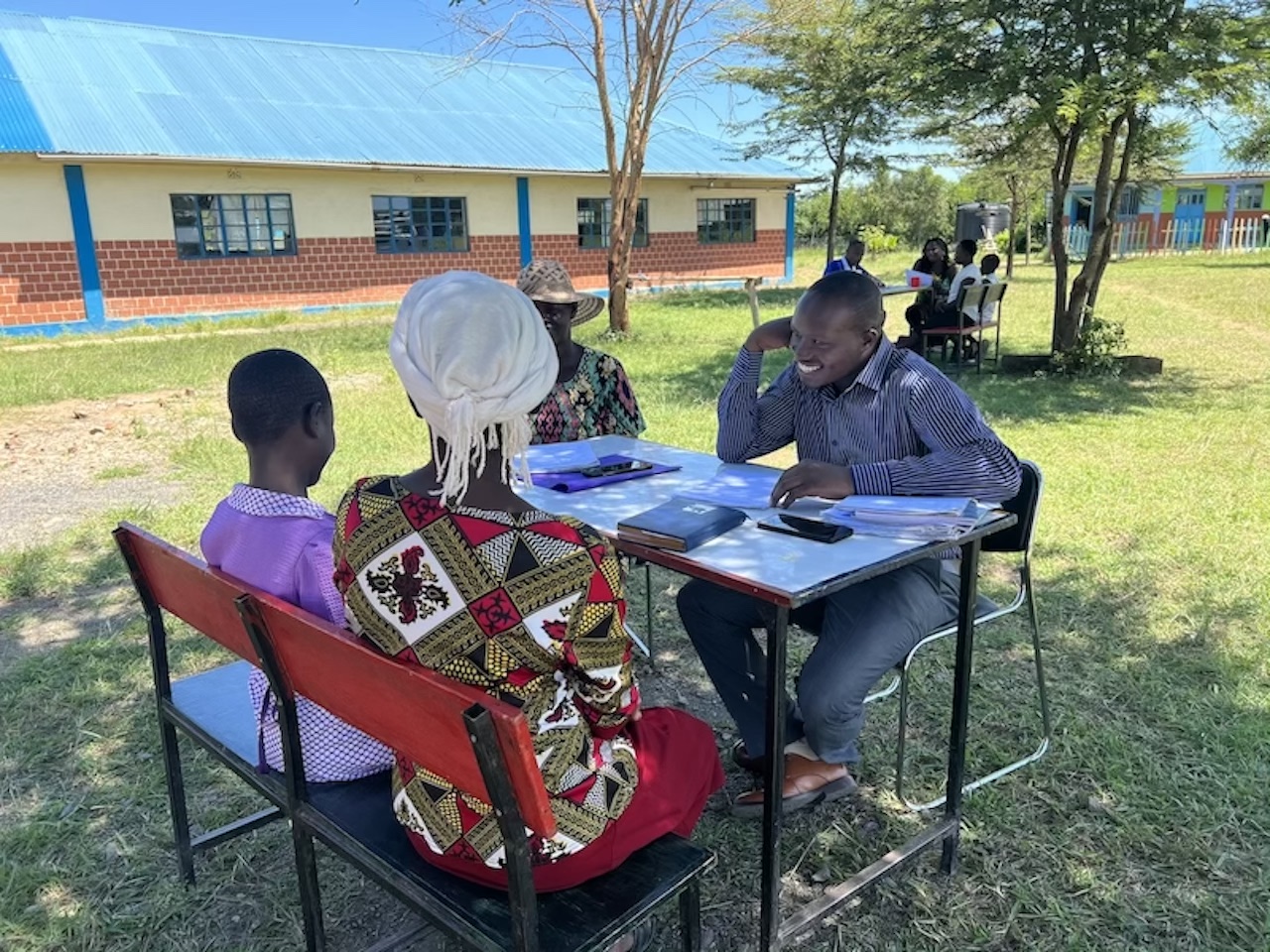 We made phone calls this week that carried dreams, hope, and boundless potential within its ring. It was the awaited phone call that has the power to change lives forever.
After spending our summer searching for 30 new sponsors to partner with families in Migwena village, we were honored to call each of the parents to inform them of the good news...
"Your child has been admitted into our sponsorship program."
The excitement and joy that enveloped were palpable. It was more than a financial commitment that brought excitement to the family, it was the love of God, the beacon of hope! These families didn't have to only dream, they could now see that their hopes are now attainable goals within their grasp, because of the partnership between the sponsor and family.
We are deeply grateful and humbled by the generosity of every sponsor. Witnessing our prayers answered through each fulfilled sponsorship has been an immense source of joy and fulfillment. Thank you, divine providence!
Empowering the Future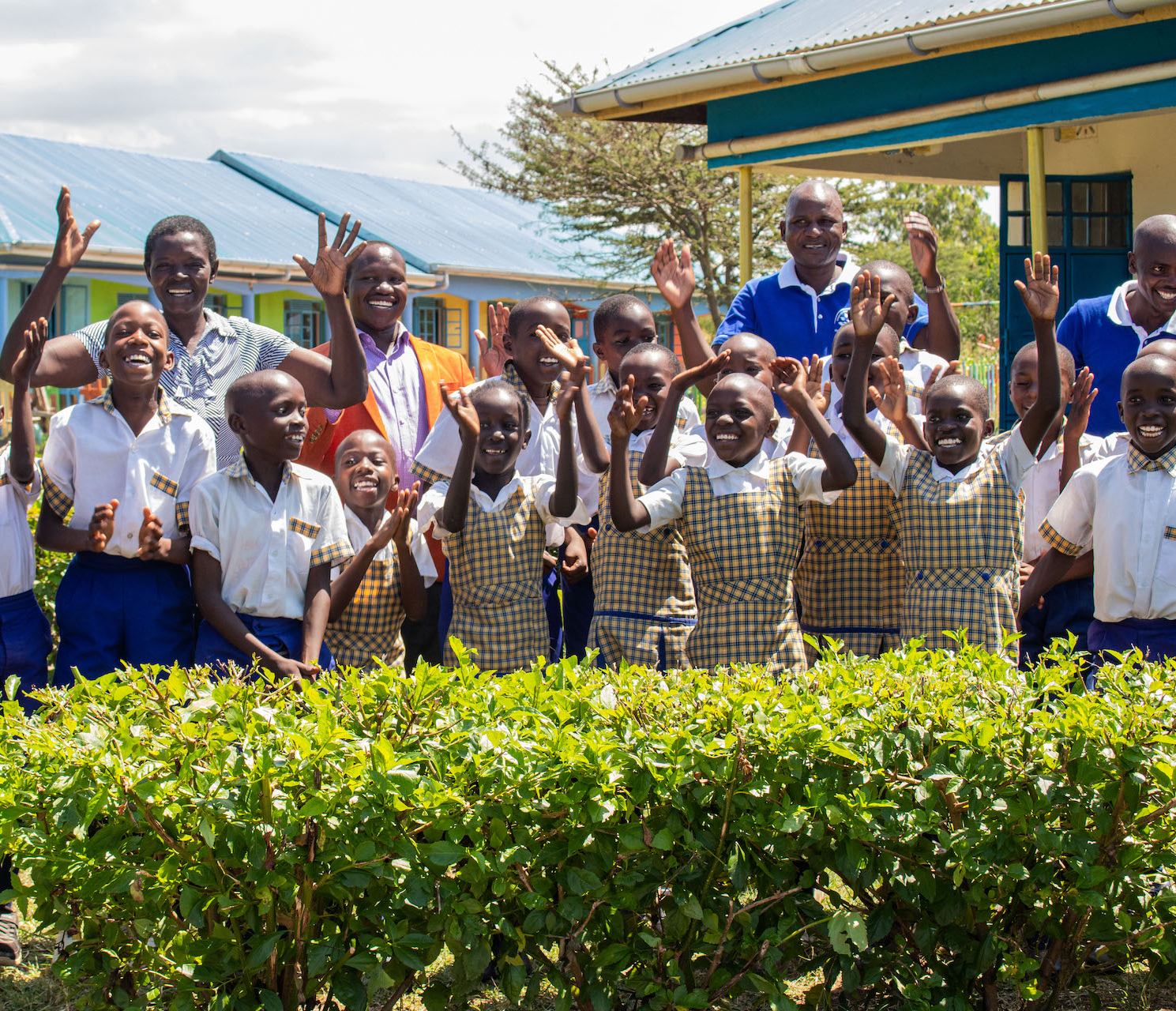 This summer, we embarked on an ambitious mission to raise $70,000 to support Phase IV of GNMA growth plan. This phase includes vital projects such as providing electricity, building a 5th-grade classroom, an administration block, and additional toilets, providing scholarships, and adding learning resources. These upgrades are essential to accommodate the increasing number of students who yearn for quality education. Through the generosity of our donors we raised $25,000, thank you! This is a significant achievement, but we still face a funding gap of $45,000.
Here's a brief overview of the projects involved:
Electricity $10,000:

Access to electricity is fundamental for modern education. It enables the use of technology, lighting, and the development of a conducive learning environment. FUNDED!


5th Grade Classroom $15,000: The addition of a 5th-grade classroom allows the academy to continue to grow! Our 4th-graders will become 5th graders in January! FUNDED!


Additional Toilets $3,000: Adequate restroom facilities are essential for maintaining hygiene and promoting a healthy learning environment. These toilets will be centered near our ECD (Early Childhood Development) classrooms.


Administration Block $35,000: An administration block provides a centralized hub for managing school affairs efficiently and enabling staff to focus more on teaching and student support. This will give our staff a "teachers room" as well as enable us to start our Social Work Department that will oversee the welfare of our students.


Scholarships & Learning Resources $7,000: This helps us keep our school fees affordable for the community of Migwena, as we strive to provide the best for each student!



How You Can Make a Difference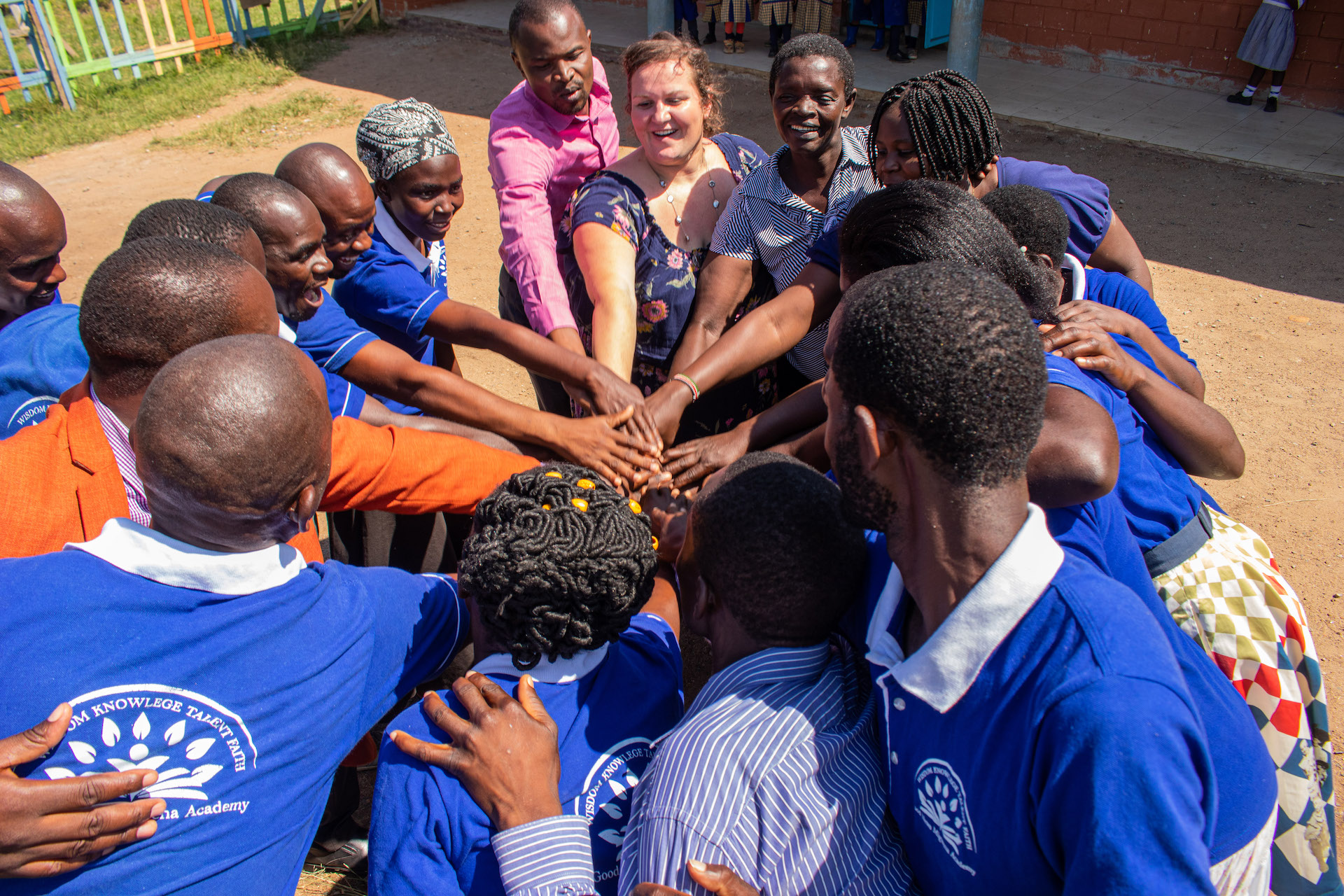 The success of the Good News Migwena Academy's Phase IV projects hinges on the support of individuals and organizations like you. Here's how you can contribute to help us reach our goal!
Donate: Every contribution, no matter how small, brings them closer to their goal. You can make a one-time donation or consider setting up a monthly contribution to provide sustained support.

Spread the Word: Share about Good News Kenya and our initiates at GNMA on social media, through emails, or by word of mouth. Your outreach can help raise awareness and attract more supporters.

Fundraising Initiatives: Organize or participate in fundraising events within your church or community to generate additional funds for our next phase!

Grant Writing: Do you have experience in applying for grants? We have yet to apply for our first grant and need help! Reach out if you are willing to help!
Good News Migwena Academy stands at the threshold of beginning Phase IV, but we cannot do it alone. Together, we can bridge the $45,000 funding gap and bring light, education, and hope to Migwena. Join hands with the us today and be a part of this remarkable journey. Together, we can make a lasting impact on the lives of these young learners and the entire community.
Okoth Summer Highlights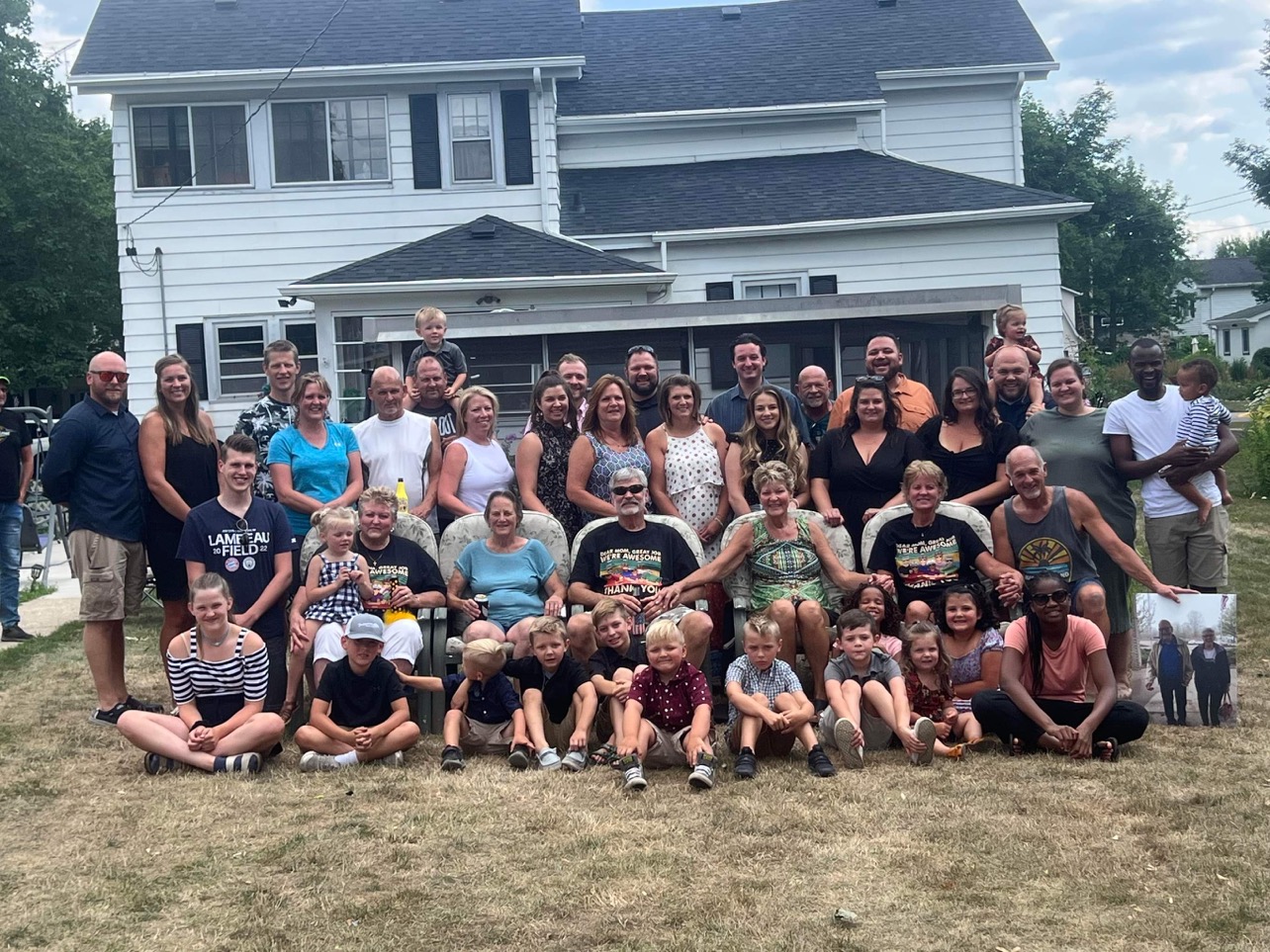 Summer 2023 already feels like a distant memory, and it's hard to believe that we've been back for just two short weeks! During this past summer, we were privileged to visit eight different congregations, all with open hearts eager to learn about the mission and work of Good News Kenya. The sense of honor and gratitude we felt for the strong bonds we share with each of these communities is beyond words. Reconnecting with familiar faces and cherished partners was heartwarming, and the shared fellowship made us feel more united.
In addition to our mission of spreading the word about Good News Kenya, our schedule quickly filled with a myriad of meaningful experiences. We were humbled to attend the memorial service for my beloved Grandma, who passed away in May. It was a time for reflection and cherishing precious memories with those closest to us.
Furthermore, our trip led us to essential medical appointments for Eliana and Josiah. These moments allowed us to appreciate the importance of health and family.
Perhaps the most unforgettable highlight of our trip, a moment filled with immeasurable pride and joy, was Lucy's U.S. Citizenship ceremony and celebration. Reflecting on her remarkable journey and watching her become the inspiring young lady she is, fills our heart with boundless joy. Witnessing her achieve this significant milestone was an experience that we will forever hold close to our hearts. We are grateful for many of you who stood with us to ensure this day comes to pass!
As we settle back into our daily routines, we carry with us the cherished memories of our summer adventures. Each encounter, whether it was sharing our mission, honoring loved ones, tending to family health, fun in the sun or celebrating Lucy's accomplishment, has left an indelible mark on our hearts. These experiences remind us of the profound richness of life, the value of family and community. We are grateful.
We need your help!
Click on the donate link below and select "School Project" to help us reach our Phase IV goal!
Summer Trip to the U.S.

We are grateful for safe travels, good health, and sweet memories!

30 New Sponsored Kids

Praise God, you did it!

Eliana's Foot pain and gait

We have seen some improvement this summer, but ask that you continue to pray for complete healing.
Good News Kenya

Add your company postal address here

You received this email because you signed up on our website or made a purchase from us.