June Newsletter
Upcoming U.S. Trip

In less than 2 weeks we are beginning our summer trip to the U.S! We will be spending our time in Wisconsin and Illinois through August visiting our partners, church supporters, and sharing about how God has lead us through an inspiring year in ministry. We hope to see you! Check out our Sunday calendar at the end of this e-mail.
Discipleship Activities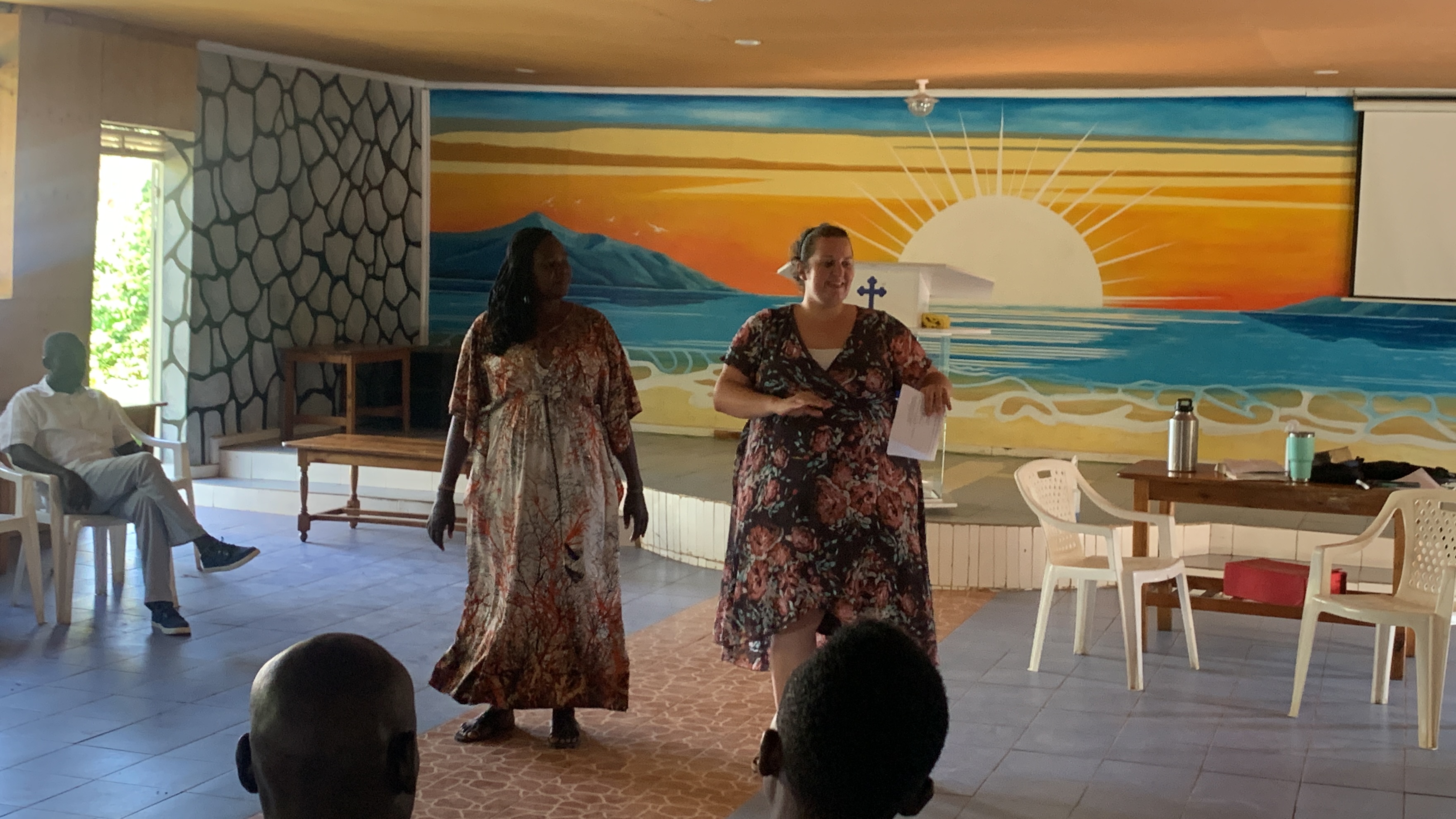 Every weekend in May was filled with discipleship activities. We had two open-air crusades where we preached the gospel to the community in effort to share the hope of Christ and the promise of eternal life. Followed by a marriage seminar where Fred and I taught topics related to strengthening your marriage. The last two weekends were men's and women's conferences where we had teachings to our members to encourage them to stand firm in their faith and walk with Christ.
We hope to see fruit from our ongoing marriage seminars. We are frequently called to meet with married couples and counsel them as they seek reconciliation and forgiveness. We ask that you continue to pray that God restores marriages in our community and church.
One specific situation this month touched our hearts. Earlier this year, we were asked to help reconcile a family conflict. When we tried to gently correct the husband, he shut us out immediately, spoke hurtful words, and left our church community. This month, conflict arose again in their family. The wife reached out asking us to pursue her husband, because he wouldn't listen to anyone else but Fred. I am thankful for Fred's gentle spirit as he called the husband and tried to reach out to him. We went to the family's home for another counseling session, and after they asked for forgiveness from each other. The husband turned to us and confessed he had done wrong to shut us out and asked for forgiveness. He was amazed by Fred's love and ability to show grace to him and felt the love of God from the church.
We believe that if marriages in our church can stand firm and demonstrate the love of God, that it can bring transformation in our community. Pray with us!
Preaching in Open-Air Crusade

Sharing the hope we can only find in Christ!

Final Interview for New Sponsorship In-take

30 new students are waiting to be accepted into our sponsorship program!

Men's Confernece

Men leading worship on our special "Men's Sunday"
Trinity's Mission Team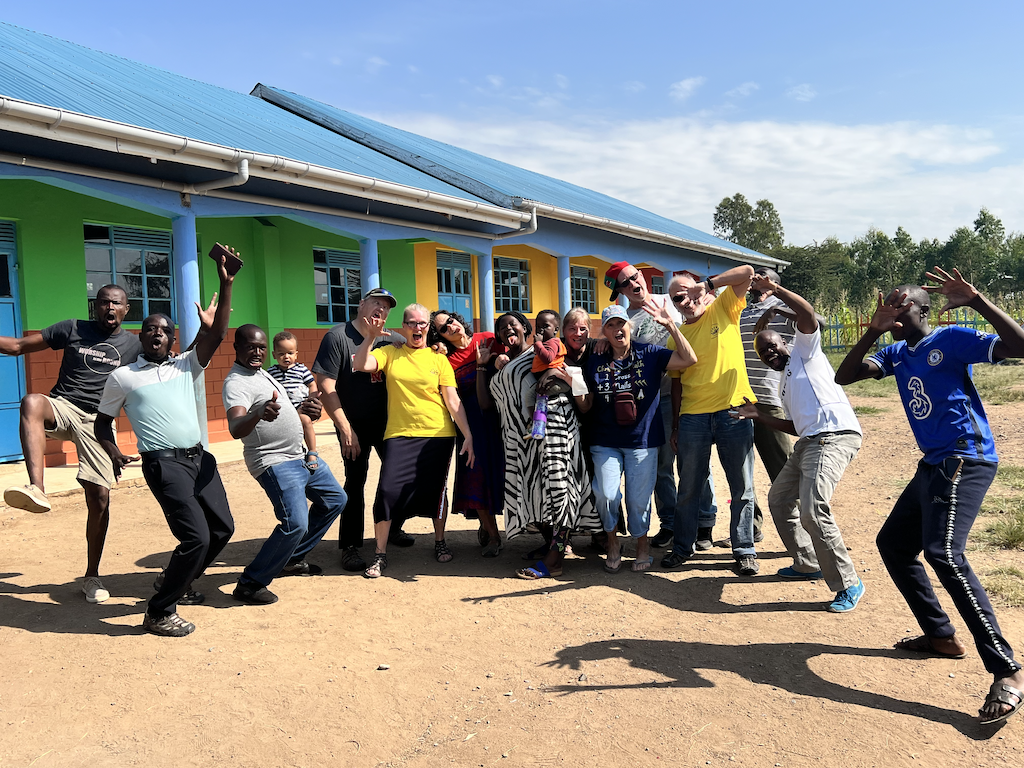 We hosted our first U.S. mission team since 2019! Trinity sent 7 team members that were eager to see Good News Kenya in action! A lot has changed since 2019 and adding Good News Migwena Academy to the areas where the team served was an exciting component.
The team had areas to serve in our church ministry, by preaching on Sunday, helping with evangelism, and attending our home fellowship small groups. After 3 days in Kisumu City, the team headed to the rural village of Migwena for 3 nights. In the village they encouraged our widows group by blessing them with food baskets, sanitary pads, and dresses for their children and grandchildren. After, they spent three days at Good News Migwena Academy, helping in the classroom, painting, and leading a training workshop on trauma for our teaching staff. We ended the school week with a big family sports day. Our team finished their time in the village by helping provide shelter for a widow in need by building a mud hut. Their time here was encouraging both to our family and staff.

We are looking forward to host more mission teams in the future! If you're interested in learning more about upcoming trip opportunities, be sure to reach out!
Donated Resources

GNMA received great teaching resources from the U.S! Thank you!

Meeting Sponsored Child

Team members were able to meet their sponsored child and sign up to sponsor a child waiting to get into our program!

Fresh coat of paint!

Our ECD block needed a fresh coat of paint, thank you!
Watch Team Trinity in action!
Okoth's Summer Schedule

Join us on a Sunday!

Sunday, July 9 - Grace Lutheran Church, Richmond, IL
Sunday, July 16 - Grace Community Church, Walworth, WI
Sunday, July 23 - Harbor Rock Tabernacle, Racine, WI
Sunday, July 30 - Trinity Church, Pell Lake, WI
Sunday, August 13 - St. John's Church, Elkhorn, WI
Sunday, August 20 - Mt. Hope Church, McHenry, IL
Sunday, August 27 - Faith Presbyterian Church, McHenry, IL
Team Trinity

The team had no delays and everyone stayed (mostly!) healthy! Praise God for a great week of ministry together!

Eliana's Healing

Eliana continues to struggle with significant food pain and limitations. Please pray with us.

U.S. Trip

Please pray for safety for travel, good health, and that this trip would be refreshing and well balanced.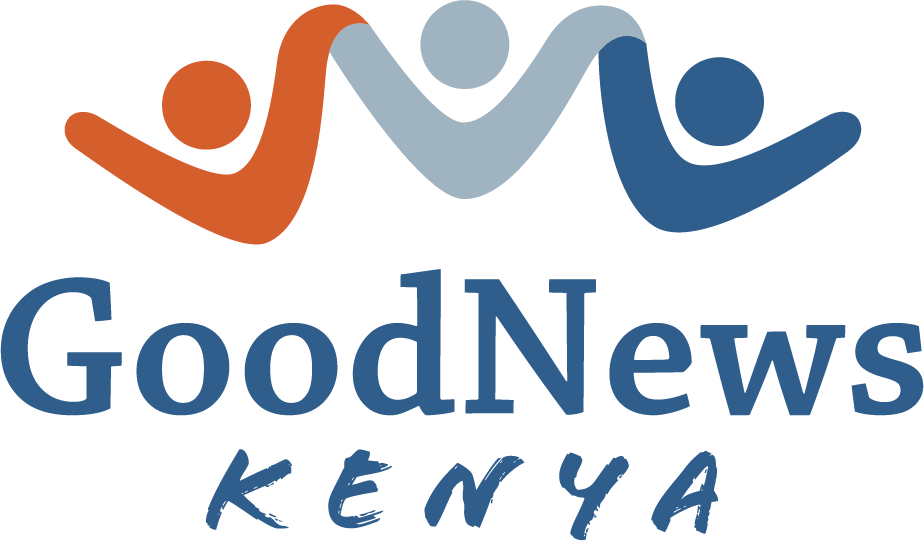 503 Walworth St.