CHOICE Project Newsletter
Issue n.2
We publish updates on the project's activities, as well as the latest news on sustainability, environment, youth and education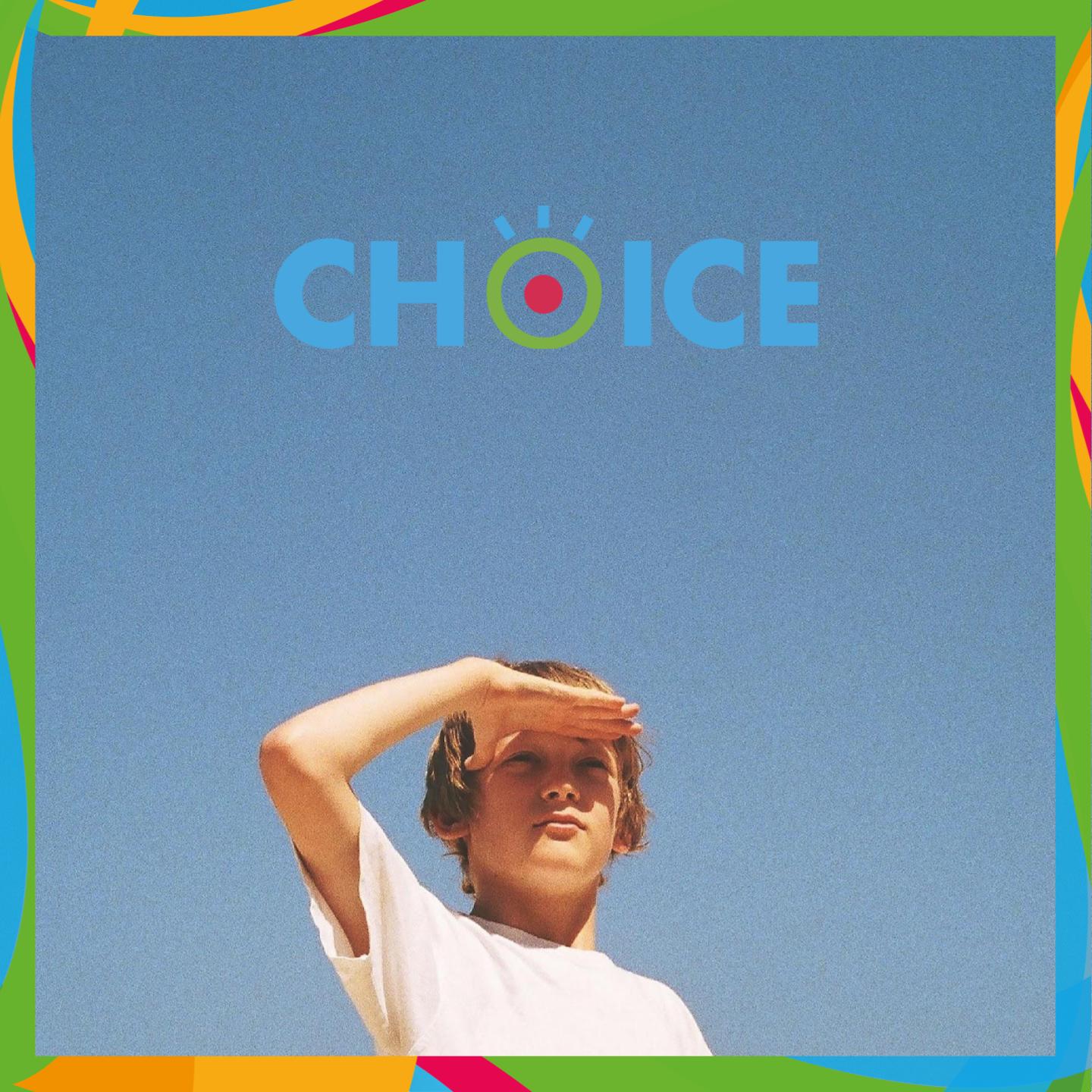 November 2022
CHOICE is starting a collaboration with Circular Bricks, an Erasmus+ project focusing on training and educating the new generation of VET Bioeconomy professionals. Thus, CHOICE and Circular Bricks are now sister projects!
Read the full news on CHOICE website.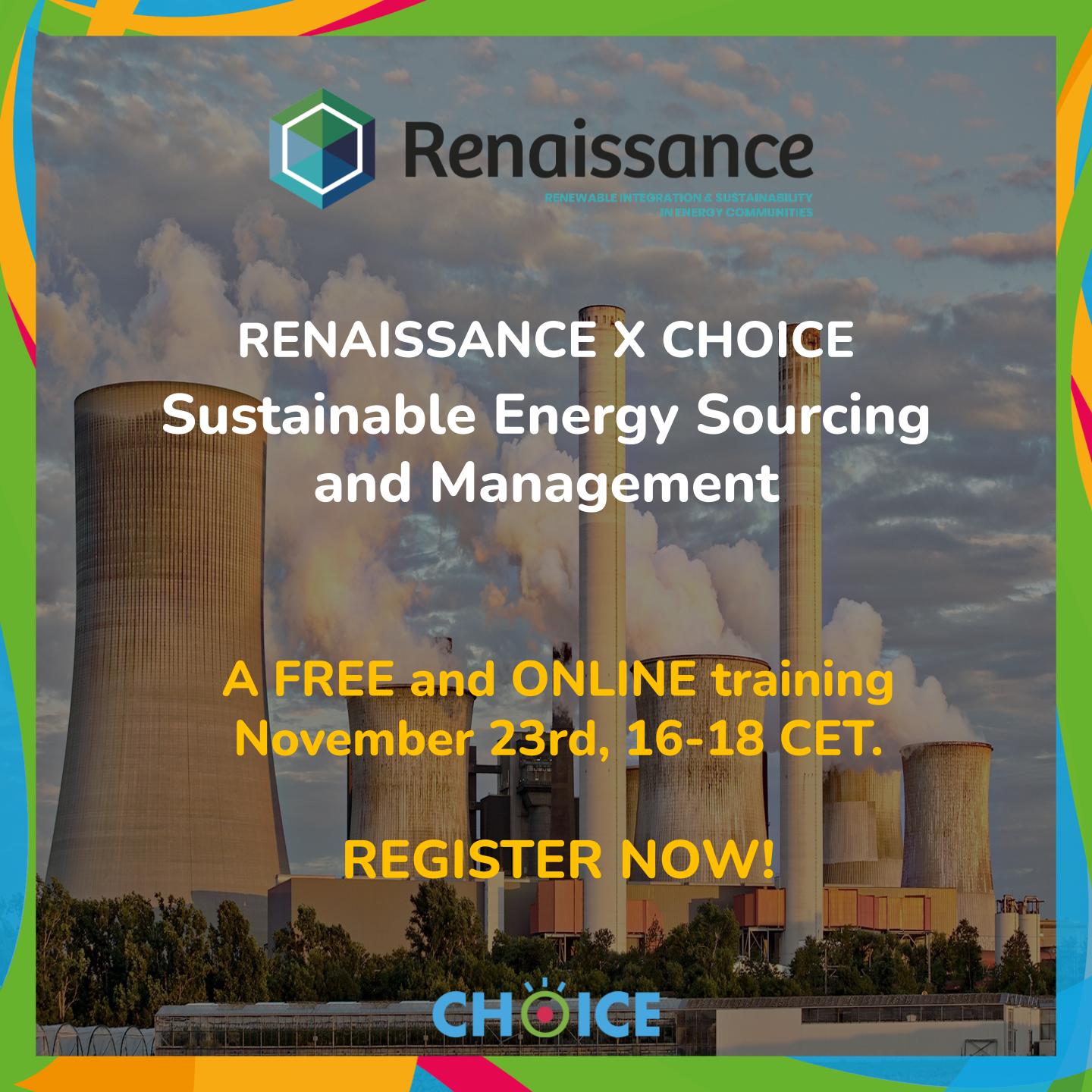 November 2022
HorizonEU RENAISSANCE project is an initiative on developing  sustainable Local Energy Communities. RENAISSANCE will collaborate with CHOICE for an online training session about sustainable energy sourcing and management.

Register here to participate in the online training!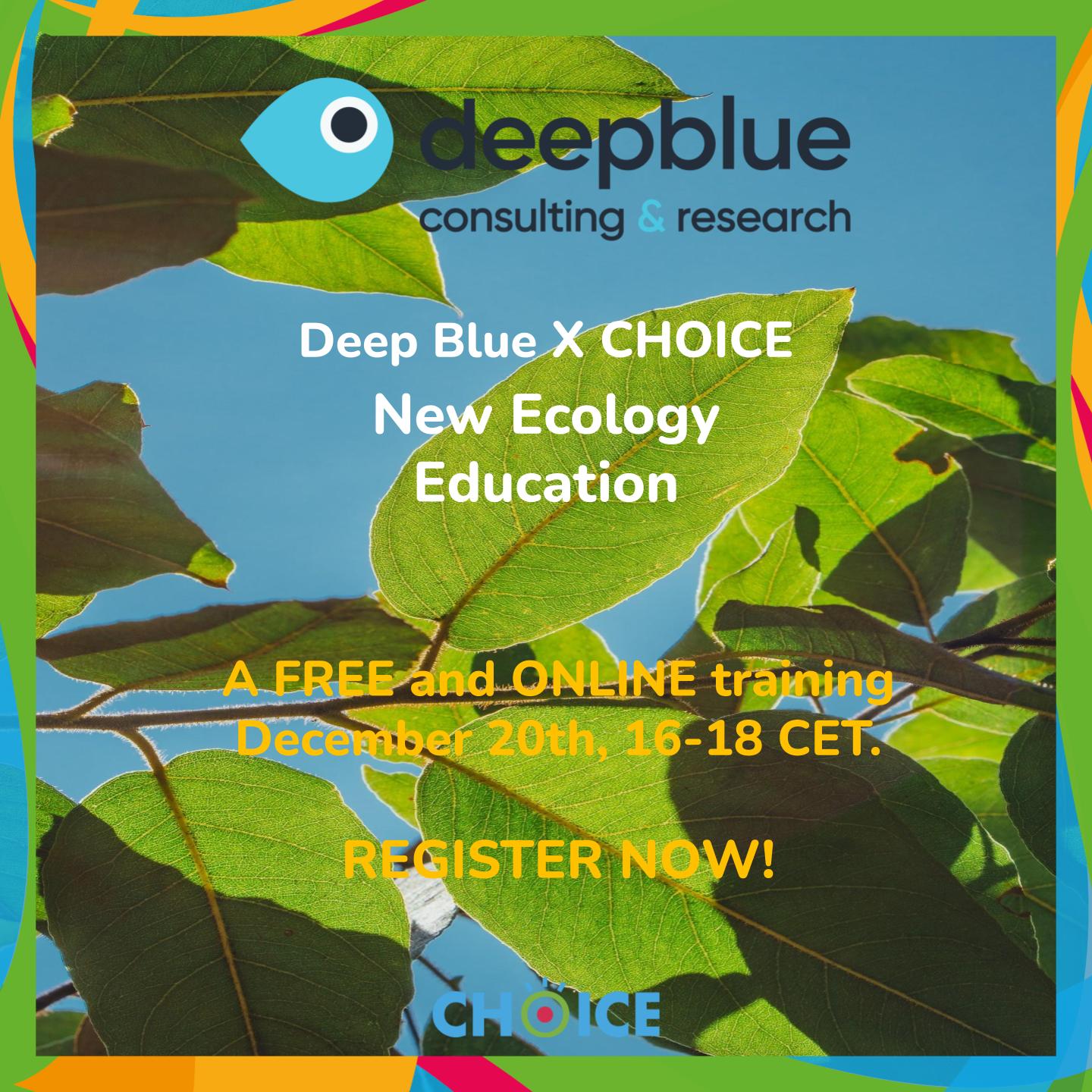 December 2022
CHOICE project Coordinator Deep Blue will hold an online training session for CHOICE! Mara Marzella, Deep Blue Consultant, will give an overview on how educate students to ecology and teach sustainability and ecology in classes.

Register here to participate!
The greatest threat to our planet is the belief that someone else will save it.
Robert Swan
Coming Soon
CHOICE E-Learning Platform
We are currently developing the CHOICE E-Learning Platform, where teachers not only can train and acquire new skills on teaching Sustainability and Climate Change, but also can have a place for support and discussion between educators.
Stay tuned for news on the CHOICE E-Learning Platform!
Erasmus+ CHOICE Project
Disclaimer: The European Commission's support for the production of this publication does not constitute an endorsement of the contents, which reflect the views only of the authors, and the Commission cannot be held responsible for any use which may be made of the information contained therein.
PROJECT NO: 2021-1-IT02-KA220-SCH-000034361
You received this email because you signed up on our website or  registered to a CHOICE project event allowing us to send you the newsletter.
Unsubscribe