The Tourpreneur Weekly Digest
Your weekly source for news & insights in the experiences industry

Tour Operator Spotlight
Welcome to the first post-Shane Tourpreneur Weekly Digest. 
And greetings from Paris! I personally got my start here as both a tour guide and tour operator, roughly 100 years ago. I've really enjoyed meeting several Tourpreneurs and also taking several fantastic tours while here! And it's been great seeing the incredible volume of guided tours happening in the city.
Two things stood out to me from this brief trip:

A standout tour: Eating Europe's Montmartre tour with Chef PJ.
I thank Tourpreneur Karl Wilder for connecting me to this fantastic tour experience. PJ (pictured above during the tour) grew up in Montmartre and runs his own restaurant by night, and a unique food tour by day. The food and wine and locations are deeply personal, and it created a real bond between him and the group. We were so bonded the tour lasted hours more than it was supposed to! The takeaway: while we all can't own a restaurant in the area we lead a tour, as guides and operators don't shy away from sharing your personal story (without making the tour about you). Also, allowing guests to share their perspectives along the way by asking open ended questions creates a great bond.
Simplifying the booking journey...
Over in our Facebook group I posted an observation that created a great discussion. After a friend cancelled plans for the next afternoon, I went online to the websites of 5 tour operators to see what I tour I could book the next day. Four of the websites had no tour calendar, meaning as a last-minute booker I had to click 10-20 times to figure out if there was an afternoon tour I could take. I booked via the website that required 1 click. You need to make your customer's booking journey as easy as possible. Every additional click loses customers. More discussion and reflection here.
-Mitch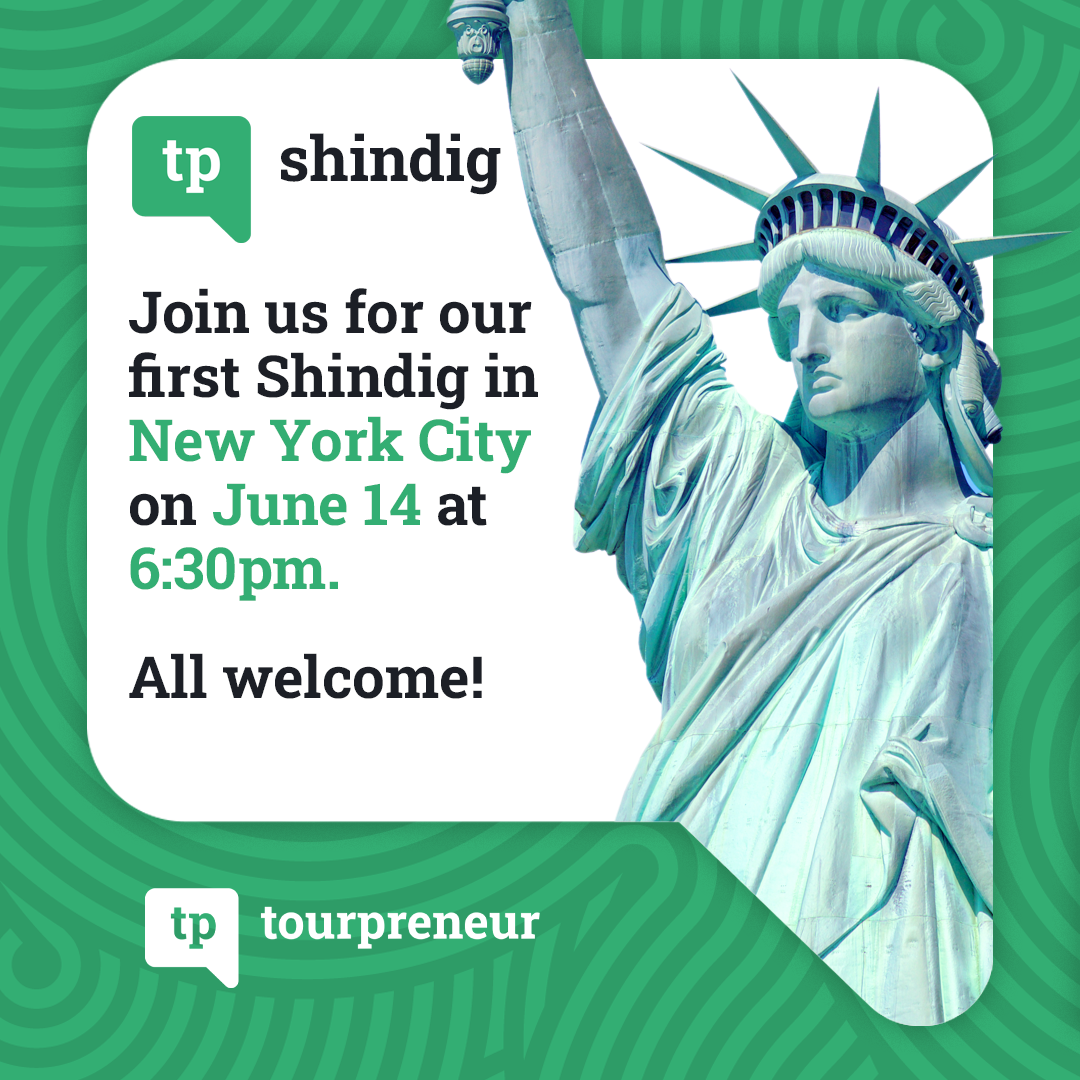 June 14: NYC Shindig
More info to come, but save the date: on June 14 at 6:30pm we'll host our first of many in-person meetups, or Shindigs! Nothing beats the friendships and connection created from meeting in-person, so we'll be hosting these all around the world.
We'll announce the location in the next newsletter.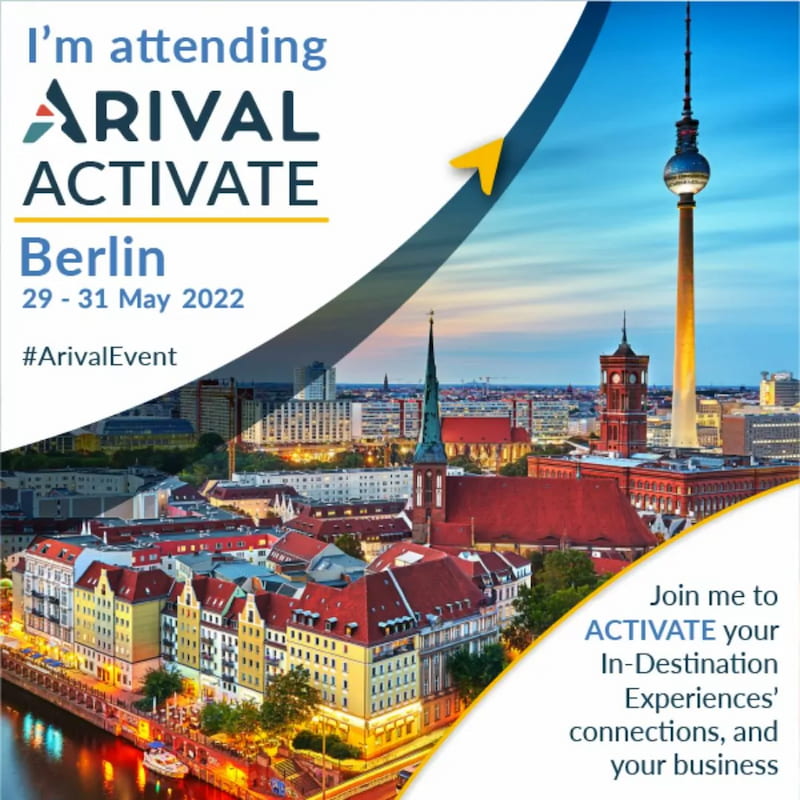 Arival Berlin
Mitch, Chris and Peter will all be at Arival | Activate starting this Sunday in Berlin! We can't wait to meet new operators and companies interested in talking, so say hello!
We're also looking forward to our first round of Tourpreneur Hot Seats, where Chris, Peter and Mitch meet with you to discuss the past, present and future of your business, delivering actionable advice.

MARKETING MOMENT WITH CHRIS TORRES
Google Analytics Changes coming soon!
Is your Google Analytics in order? Google has put forward a timeline to sunset its predecessor, Universal Analytics from July 2023 on. On 1st July 2023, all standard Universal Analytics properties will stop processing new hits.
Now is the time to start preparing for the switch to GA4 to ensure your systems are in place to continue uninterrupted.

NOTES FROM THE FUTURE WITH PETER SYME
AI and Tour Operators
Much of the current industry conversation continues to be around connectivity and distribution. And rightly so, it's still developing, and much needed. 
But the experiences sector is all about content, and more than ever we compete for eyeballs with giants of entertainment like Youtube, Netflix, Tiktok etc. So we are all in agreement that any change to how content is created will have a major impact on the experiences sector.
AI is getting scarily smart. If any tourpreneurs are interested, reply to this message as I'm setting up a small working group to discuss this issue.
Here's just one stunning example of what AI can do right now, coming from Google Research.

Interesting Reads & Discussions
Skift is doing some great reporting lately. Two articles stand out:
Tony Carne writes about how multi-day tour operators are one of the last frontiers ripe for digital transformation. Worth the read. Multi-day tours enjoy higher margins than day tours, and more than ever after the pandemic people are looking again to be part of a group of others, in real life. Gone are the days where you have to choose whether you do day or multi-day tours, especially with the offerings for distribution and booking software available now.
Rafat Ali wrote a magnum opus, reflecting on "The Great Merging".
Other news:

Join the Facebook group to ensure you're getting the lates
Here are just some recent highlights:
As always, let us know how we can be of service to you!
-Mitch, Chris and Peter
Tourpreneur LLC
30 Washington Street 7K, Brooklyn
United States of America