Project founded by the European Union and the Ministry of Science & Technology of India
View in browser
Welcome to the PRESCRIP-TEC project newsletter!
The Prevention and Screening Innovation Project Toward Elimination of Cervical Cancer (PRESCRIP-TEC) leads to effective and innovative cervical cancer screening, including direct treatment and follow-up for women in resource-poor or hard-to-reach settings in Bangladesh, India, Slovakia and Uganda.
Dr. Carolyn Nakisige published a scientific article assessing expert consensus and an artificial intelligence algorithm for diagnostic accuracy of visual inspection in cervical cancer screening.
WHAT IS ALREADY KNOWN ON THIS TOPIC
Visual inspection with acetic acid is limited by subjectivity and a lack of skilled human resource. Artificial intelligence has been applied to improve diagnostic accuracy.
WHAT THIS STUDY ADDS
In the absence of pathology, expert opinion can be used as a reference in training the artificial intelligence algorithm for cervical cancer screening in low- and middle-income countries. The algorithm has the potential to provide quality and objective decisional support in screening for cervical cancer in low resource settings.
HOW THIS STUDY MIGHT AFFECT RESEARCH, PRACTICE OR POLICY
Improving the diagnostic accuracy of the algorithm might enable task shifting of screening with the potential to increase coverage and adherence to follow-up. The algorithm will be required to differentiate cancers from pre-cancers and identify the squamo-columnar junction to guide treatment decisions for ablation or excision and referral.
Ensuring that cervical cancer screening is accessible, affordable, and equitable for all.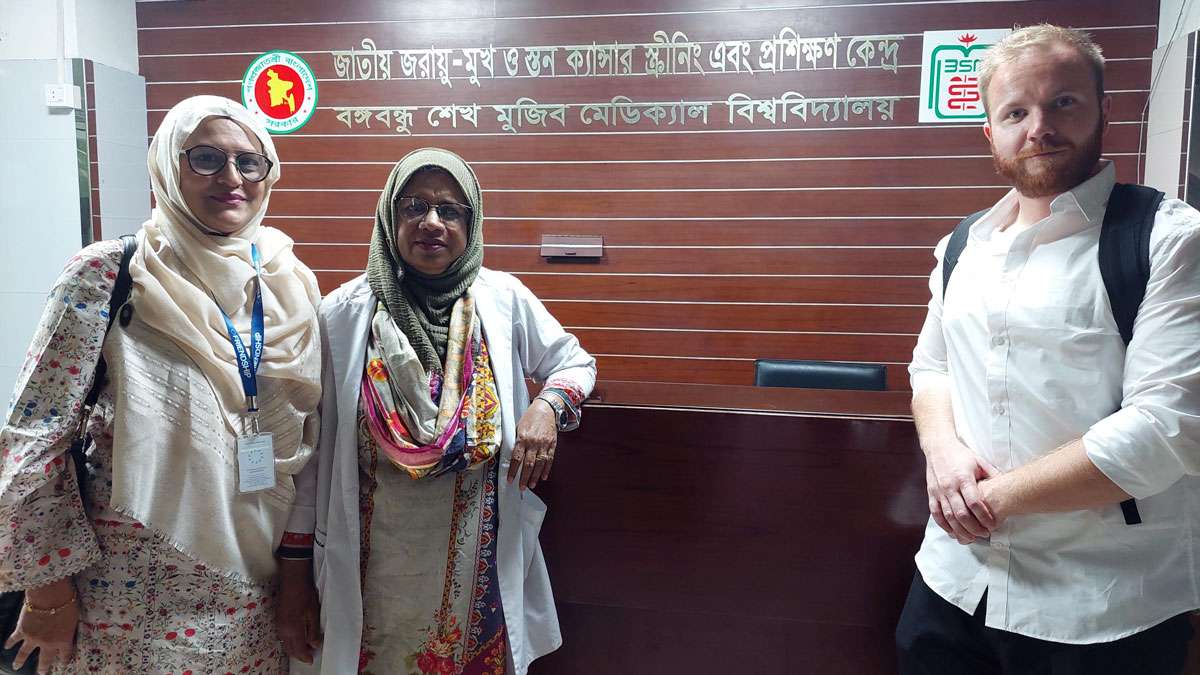 Slovakia's collaborative impact in Bangladesh
Dr. Patrik Sivčo from the Department of Public Health of the Trnava University, visited Bangladesh to discuss the activities carried out. His visit included discussions with project teams from FRIENDSHIP and the International Centre for Diarrhoeal Disease Research.
To better understand the context, Sivčo embarked on a journey from Dhaka to Saidpur, accompanied by Dr. Mosamat Umma Kulsum. Their official visit kicked off with a visit to Friendship's VIA screening centres at Balashighat ,Gaibandha and Kurigram. Here, teams showcased the intricate process of patient registration and management for VIA examinations. The implementation of VIA Standard Operating Procedures (SOPs) and the intriguing use of artificial intelligence (AI) tools were demonstrated. These tools are opening a window into the future of healthcare in hard-to-reach settings.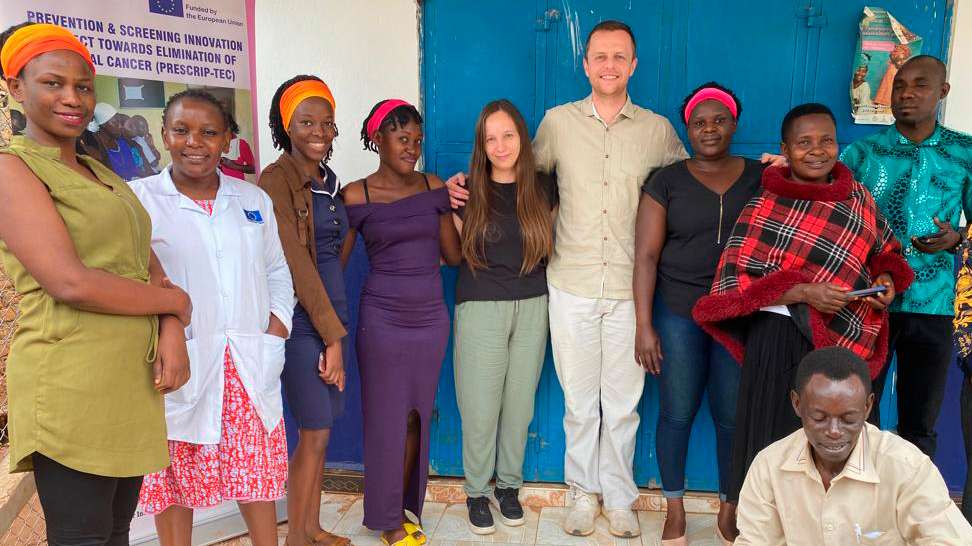 Slovakia's collaborative impact in Uganda
Dr. Juliana Melichová, Project Manager working at the Department of Public Health of Trnava University, and Dr. Aurel Dobiaš, an external consultant specialising in obstetrics, visited Kampala City and the Kakumiro district to assess and discuss the ongoing activities related to cervical cancer screening as part of the PRESCRIP-TEC project.
Their journey started with travelling from Kampala to the Kakumiro district, accompanied by Ms. Catherine Amuge from the Uganda Cancer Institute. Here they met with the dedicated Uganda Rural Development and Training Programme team in the Nalweyo office. This team, led by Ms. Shamim Namagembe, included key members such as laboratory assistant, Ms. Tereza Nyamaizi, nurse Ms. Rosemary Birungi, and medical electronic data officer, Mrs. Dan Atukonyera.
Working together to bring cervical screening where it is needed most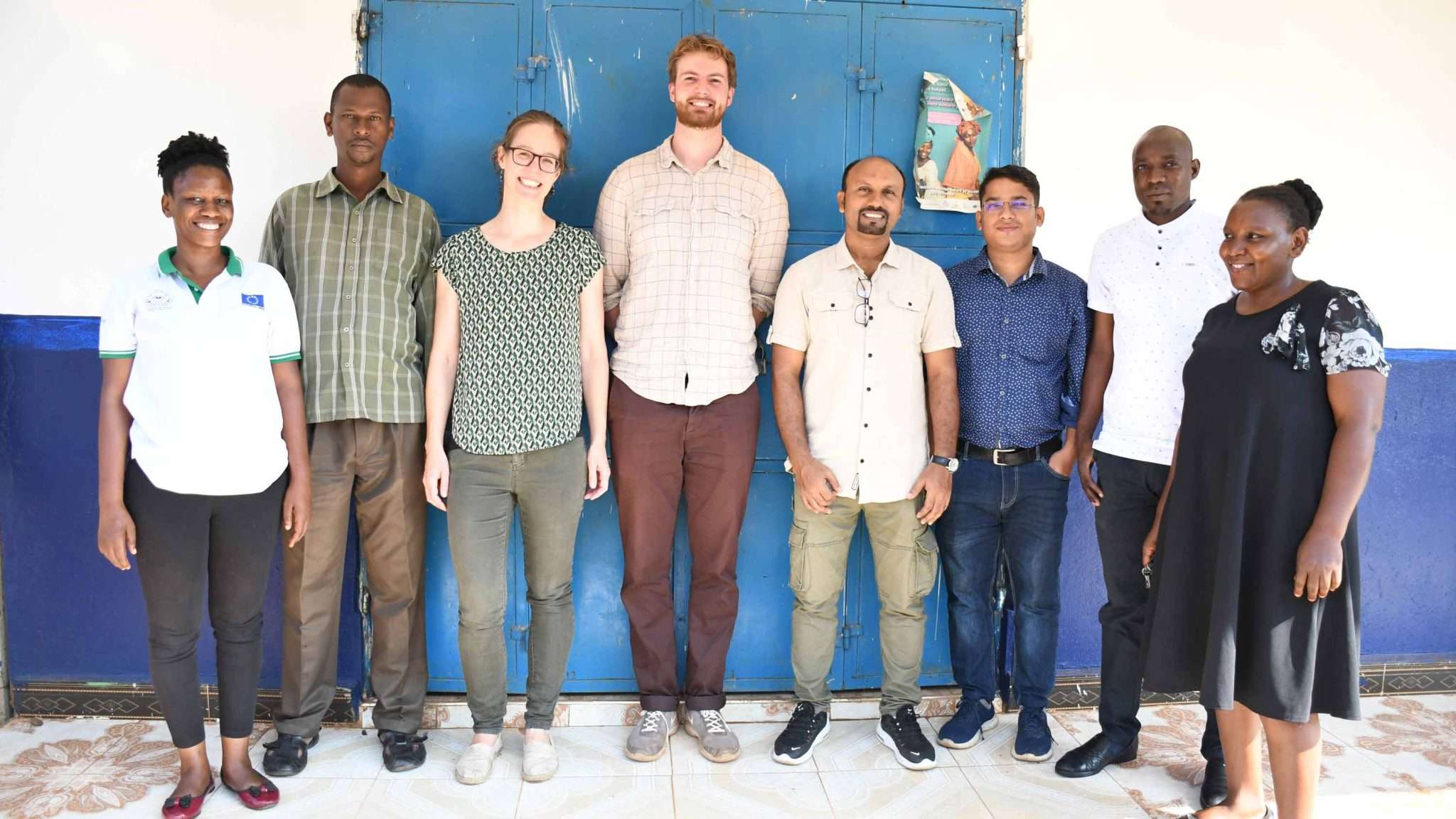 During August,  the PRESCRIP-TEC team in Uganda received guests from the Female Cancer Foundation and FRIENDSHIP NGO. They provided mentorship as well as monitored activities in Kakumiro, and assessed and improved the Electronic Medical Record.
Discover how the PRESCRIP-TEC Project exemplifies cross-border collaboration for health equity in critical areas and how the European Union research funds are impacting the elimination of cervical cancer.
Voices from the field
Testimonies, interviews and stories.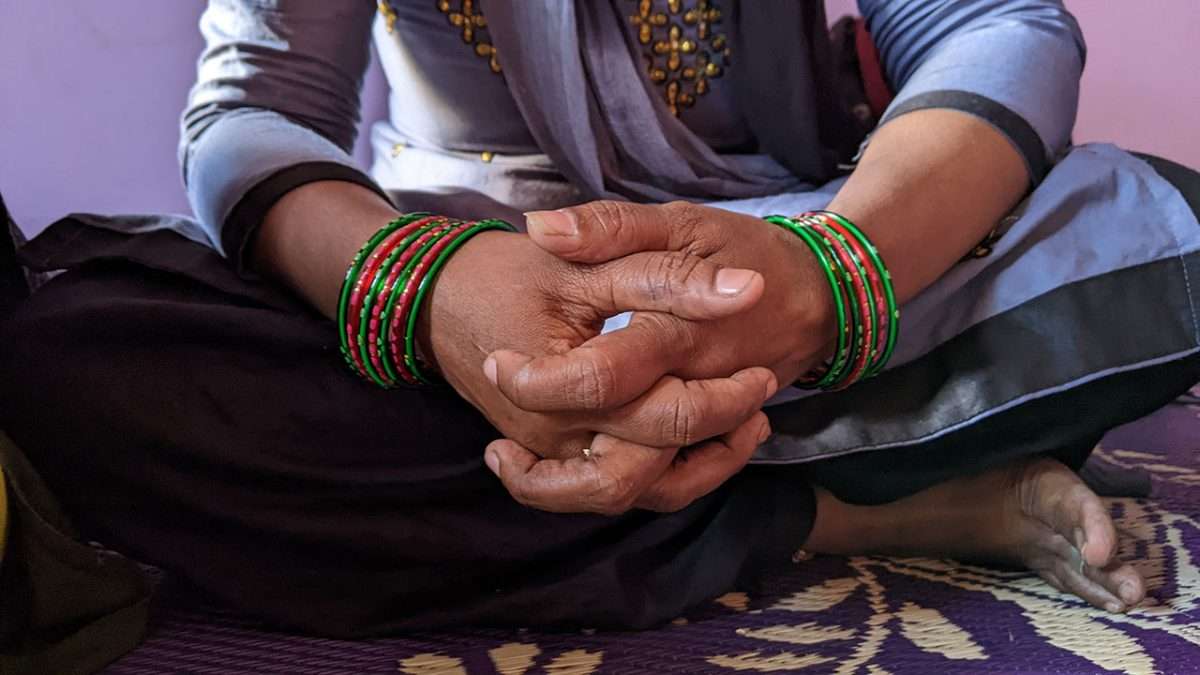 India
Reaching out to Bangalore's women in sex work, to prevent cervical cancer
The different realities of women's lives can immensely impact their access to education, employment and health care. Recognizing these realities is probably the first step in removing barriers which refrain the access to these important aspects of life. A true representation of this, is the work being done by the Department of Gynecologic Oncology, St. John's Medical College Bangalore, in collaboration with an NGO – Swathi Mahila Sangha, through the PRESCRIP-TEC project. The value of this project to these women became clear during our conversations with them.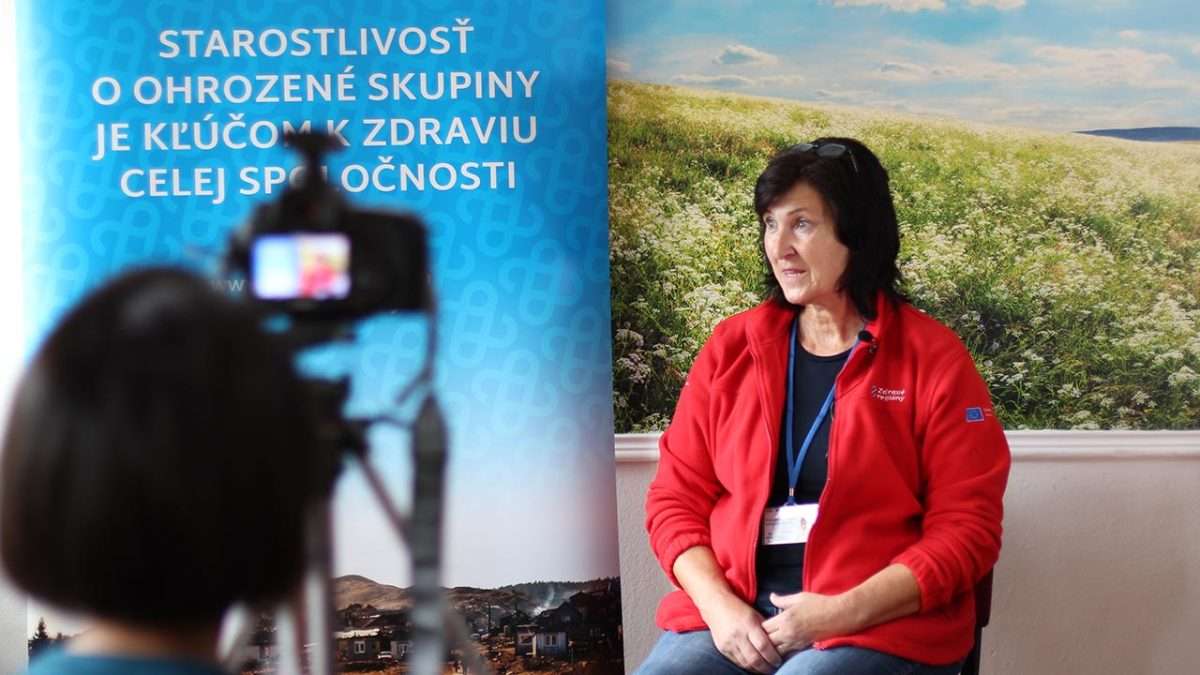 Slovakia
Bridging the gaps, for better health in the Roma communities in Slovakia
Healthy Regions is a state-contributory organisation with the mission to implement and develop provisional countervailing measures in the health field.

The organisation works in eight regions of Slovakia. Its task is to implement activities to systematically improve conditions so that better health outcomes can be achieved. Healthy Regions has a total of 320 employees, of whom 86% come from marginalised Roma communities – health mediators for the communities. In this respect, the organisation is exceptional, not only in Slovakia but also in Europe.
Dr. Frederik Van Slooten, one of the Female Cancer Foundation's gynaecologists (resident) in charge of supervising the PRESCRIP-TEC fieldwork, explains how PRESCRIP-TEC conducts cervical cancer screening in hard-to-reach settings of Uganda.
On 17 November 2020, the World Health Organization launched a global strategy to eliminate cervical cancer. From that moment, implementation began. Survivors, advocates, leaders, governments and communities rolled out activities in every region, making international headlines.
We have witnessed, for the first time in history, a transition from a mere call to action to a global movement. We still have a long way to go, but we are progressing continuously and step by step. We can turn the impossible into the possible.
More news from the project
Hanze Plein 1 Groningen-Centrum, Groningen
Netherlands
You received this email because you signed up on our website or the consortium partners considered that our activities are relevant to your work.
Unsubscribe