Scholarly publishing and open research announcements in Europe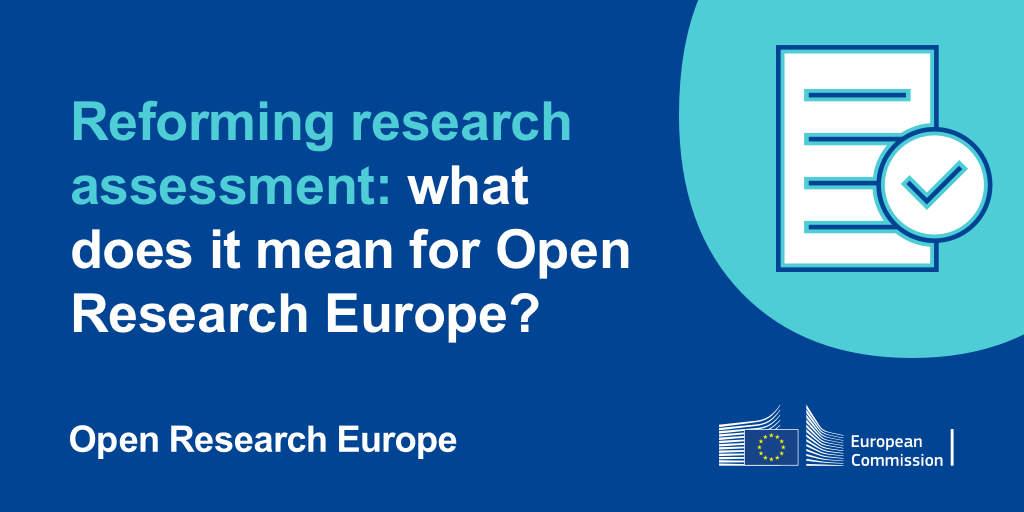 Research assessment reform turns 10
May 2023 marked ten years of the San Francisco Declaration on Research Assessment (DORA), which aims to improve how scientific research is evaluated.
DORA's mission is supported by the Coalition for Advancing Research Assessment (CoARA) in Europe, establishing a common direction for research assessment reform.
Read more about research assessment reform and Open Research Europe's role
Sustainable Places Collection
The 2023 Sustainable Places Conference took place in June, bringing together experts in sustainability, urban planning, infrastructure, and more.
If you presented at the conference and have EU funding, you can publish your related work at no cost with our dedicated Sustainable Places Collection, in collaboration with the Sustainable Places organizers.
Start your publishing journey
Are you ready to join almost 2,000 European Commission-funded researchers already publishing with Open Research Europe?

Fully open
Underpinned by open access publication, open peer review, and open data to fully comply with European Commission OA policies.

Comprehensive editorial support
Our friendly in-house editorial team are on hand to provide support and guidance to researchers across every step of the process.

No author APCs
Publish all Horizon, MSCA, Euratom, and COST programme-funded research at no cost to authors, with all article processing charges paid for by the European Commission.

Publish all outputs
Open Research Europe supports 14 different article types, from Study Protocols and Method Articles to Essays and Case Studies, to help researchers publish at any stage of the research process.
LIBER Annual Conference 2023
Catch up with Content Acquisition Editor, Georgina Durowoju, at our pre-conference workshop, 'Libraries & Open Access Publishers: Fostering the Connection', or drop by our booth to learn more about the Open Research Europe platform.
Stay up to date with Open Research Europe
Follow Open Research Europe on Twitter at @OpenResearch_EU so you don't miss out on the latest updates and developments!
If you have any questions about topics covered in this newsletter or about submitting your research to Open Research Europe, please contact the team who will be happy to help.

Best wishes,
The Open Research Europe team
Copyright © 2023 F1000 Research Ltd., All rights reserved.
Our mailing address is:

Open Research Europe
240 Blackfriars Road
London, SE1 8BF
United Kingdom
Want to change how you receive these emails?
Unsubscribe