AstroViz Community Highlights
Issue 2 | July, 2023
Visualizations Spotlight
AstroViz Article Picks
AstroViz Resources
Tool Tips
Upcoming Events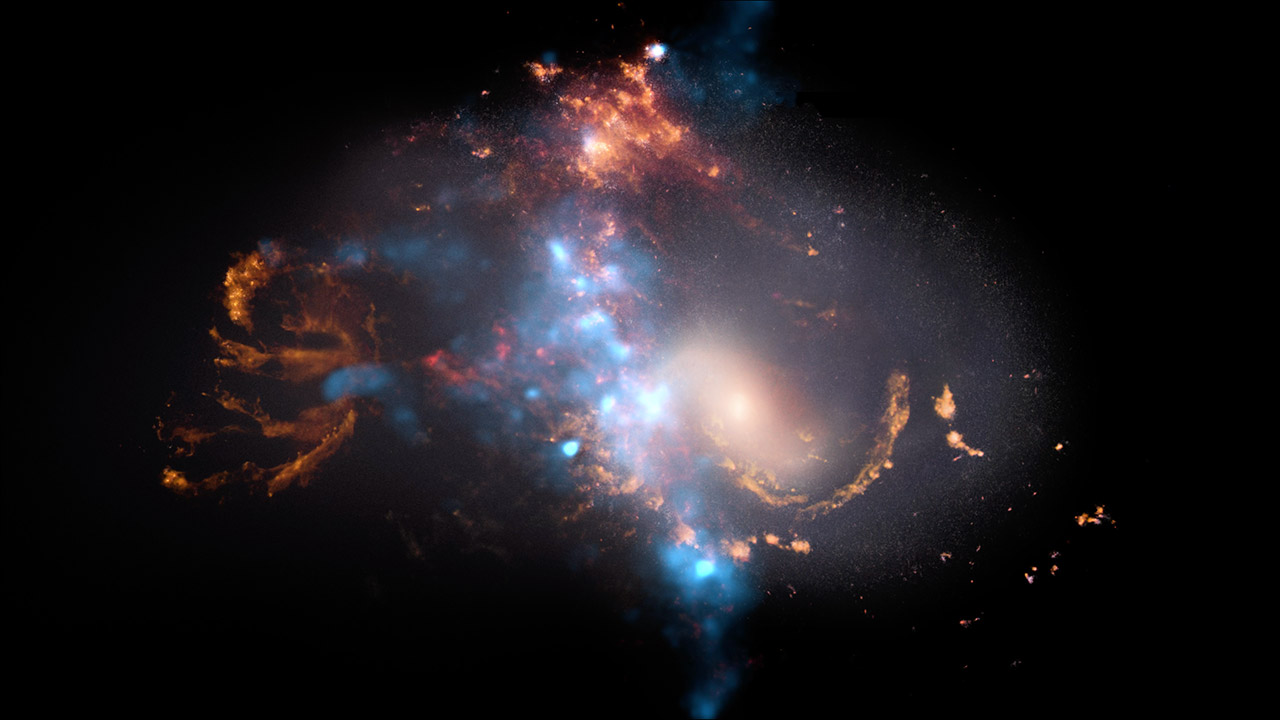 Contribution by Frank Summers (STScI)
Multi-wavelength and Multi-sensory Experience of Stephan's Quintet Group of Galaxies
On June 20, NASA's Universe of Learning released visualization and sonification experiences about the compact group of galaxies Stephan's Quintet. Using data from Hubble, Spitzer, Webb, and Chandra, a three-dimensional visualization explores the variety of galaxy shapes and structures, as well as their implications for interactions between the galaxies. The two-dimensional images provide the basis for a sonification that portrays different types of astronomical objects as different sounds and creates a symphony-like experience. These add to the tactile experiences previously developed, enabling the striking capability to see, hear, and feel Stephan's Quintet.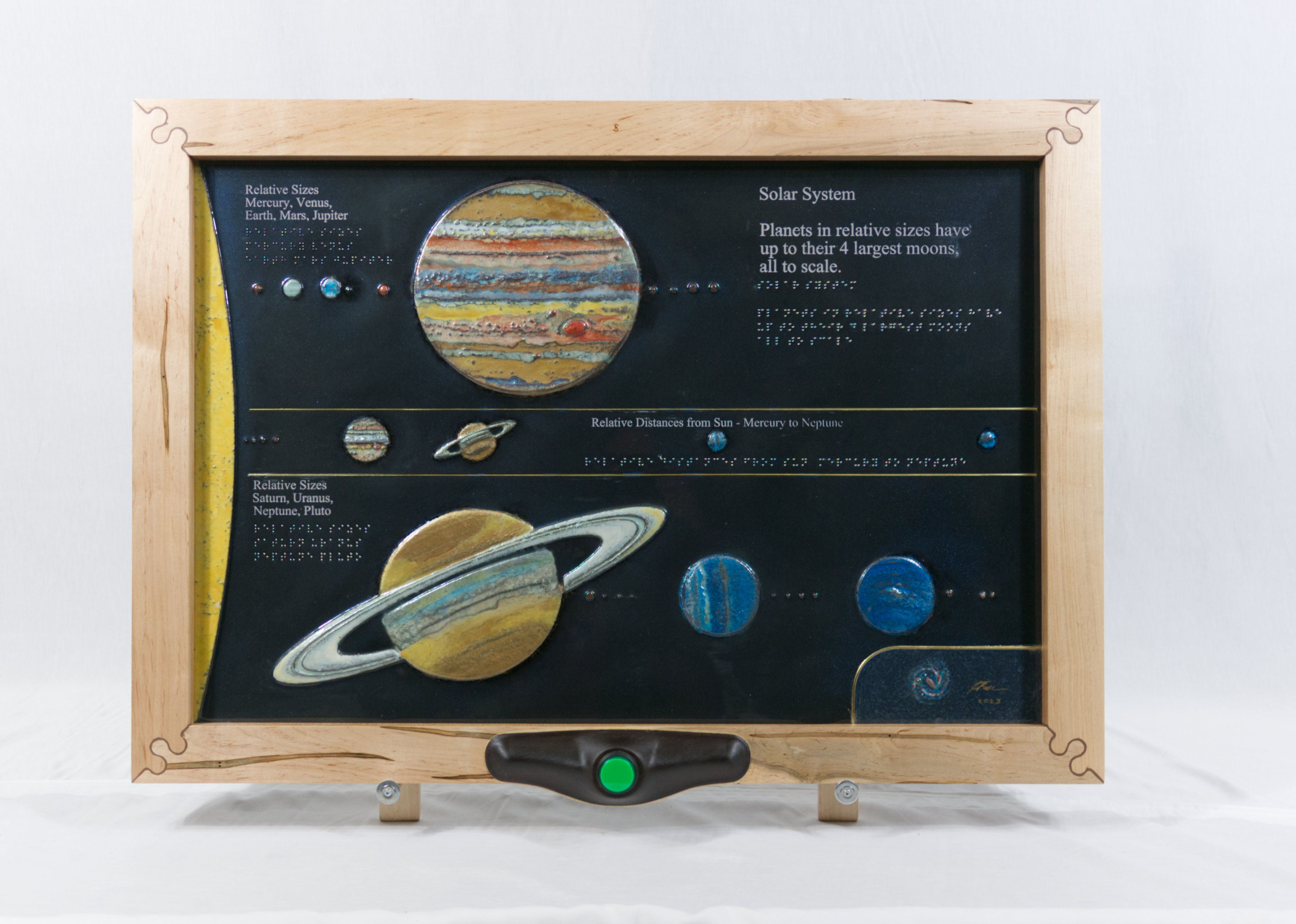 Contribution by Joe Federer
Solar System Tactile
This is a piece I completed recently, which I call "Solar System 1". The inspiration was a comment made in an IAAA thread. It's my interpretation of the classic solar system sizes and scales diagram. I used a variety of NASA imagery. The upper and lower portions show the planets to size scale against the sun on the left. The central section shows the distance scale. Pluto and Charon are included in the size scale, but not distance. Each planet with a significant moon has up to 4 of the moons represented, to size scale. Each English label is repeated in Braille. The button at the bottom activates a Sonification based on NASA data and code by Matt Russo at SYSTEM Sounds. There are 3 tracks in the sonification. Piano represents the planets, synth strings the moons, over a drone representing a cross-section of the Sun. Pitch represents object size, and timing represents distance. The base is MDF with many layers of epoxy, each pigmented to result in a loose interpretation of visual imagery. The epoxy provides a finger oils resistant finish, encouraging tactile appreciation of the features. The frame is CNC-machined Maple with custom interlocking joints.

Contributions by Ryan Wyatt (California Academy of Sciences) & Kim Arcand (Harvard CfA)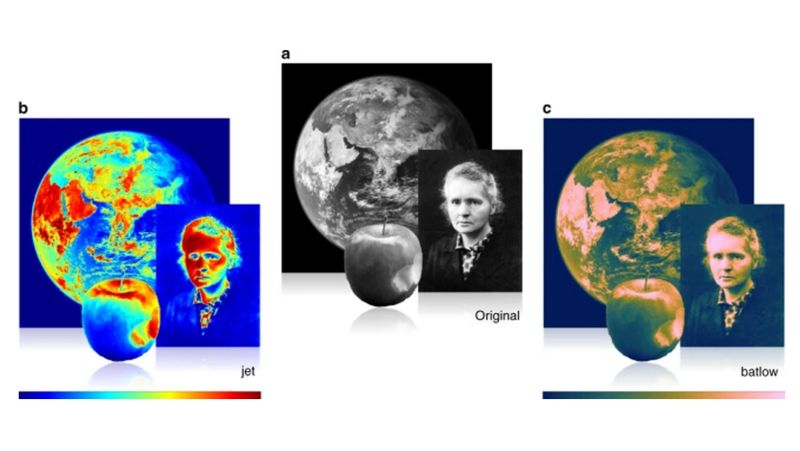 The misuse of color in science communication
In this paper, authors argue that color maps such as the rainbow and red-green color maps do not ensure accurate representation of data. They present a number of scientifically derived color maps that convey true data variations, reduce complexity, and are accessible for people with color-vision deficiencies.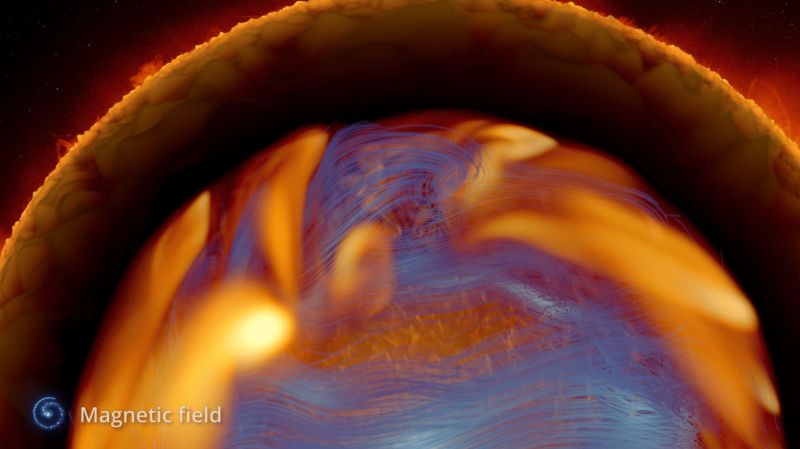 Evidence-based communication with data visualization
This essay presents a real-world demonstration of the evidence-based science communication process, showing how it can be used to create scientific data visualizations for public audiences.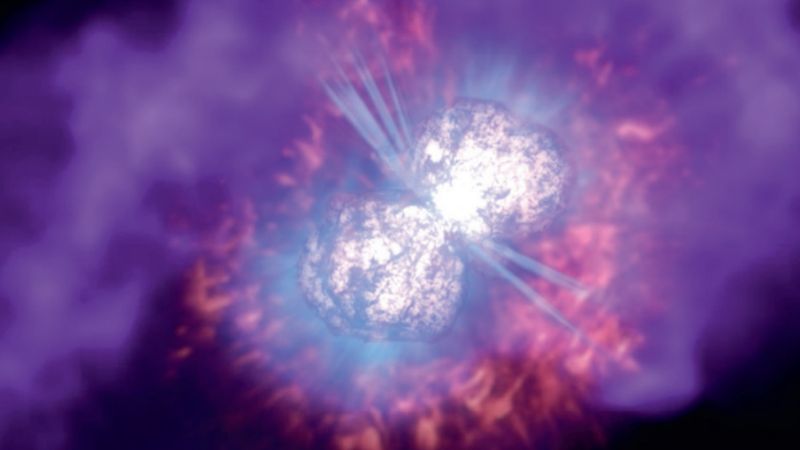 Accessibility via rich visual descriptions of Chandra's high energy universe
This article presents an overview of the 3D print and sonification projects and an in-depth discussion of the visual description project at NASA's Chandra X-ray prepared in consultation with members from blind and low-vision communities.
Contribution by Mark Subbarao (NASA Goddard)
SVS Visualization Archive
This July, NASA's Scientific Visualization Studio unveiled a new website. This site hosts the largest repository of scientific visualizations (over 9,000 entries!). The website is designed with secondary content providers in mind, with the hope that through their remixing and reuse these visualizations will have greater impact. 
2023 and 2024, Eclipse maps are a currently popular visualization, you can access that here https://svs.gsfc.nasa.gov/5073. In addition to the map itself detailed shapefiles are provided for those who wish to incorporate them into their own visualizations of the eclipse events.
Contribution by Robert Hurt (Caltech/IPAC)
Improve your data images with FITS Liberator.

If you want to get the most out of your datasets to make spectacular astronomical images, you should test drive the latest release of the FITS Liberator 4 app:
Where typical astronomical analysis tools like DS9 only offer a few fixed transforms for displaying high dynamic range data, the FITS Liberator gives you fully adjustable asinh (log) and power law (gamma) compression schemes. It's flexible GUI allows you to pan and zoom your image while a dynamic histogram shows the effects of the settings on your data, making it easy to find the perfect rendering. 
Since its first release in 2004, it has been used to create some of the most high profile public imagery from the world's major observatories.
Video tutorials covering the basics and advanced processing can get you up and running right away.

We are really excited to announce that next to this Community Highlights we will soon launch the "AstroViz Deep Dive" virtual events. 
For each of the quarterly events, we will bring together a panel of astroviz experts for an in-depth discussion on a specific topic. We will also invite a few people from the community to give lightning talks and share recent work, lessons learned, best practices or simply pose an important question for the community to debate on. 
The first event will take place in Sept. The exact date and time will be picked with feedback from the community. We will open this new virtual series with the ever-important topic of "Aesthetics vs Accuracy" in astrovisualization. 
Further details coming soon in the AstroViz Google group. Stay tuned!
SIGGRAPH is the largest annual meeting of computer graphics professionals and spans all aspects of hardware, software, visual effects, virtual reality, and digital art. This year it will be in Los Angeles, California on 6-10 August and a number of folk in the astronomy visualization community will be in attendance. Check posts in the AstroViz Google Group closer to the event for announcements of meet-up opportunities!
Want to share this Community Highlight?
Want to sign up for our community highlights and google group?
These Community Highlights are for you, our community. 
Your comments, feedback and suggestions are not only welcome, they are essential to guide us in how to better keep our community growing, thriving and informed about activities, events, tools, best practices and more that happen in the astronomy visualization world. Do you have anything you want to share? Get in touch with us at [email protected]
AstroViz Community Highlights are curated by NASA's Universe of Learning to facilitate partnerships, learning, and collaboration among the broader AstroViz community of practice.

You are receiving this because of your participation in AstroViz
workshops over the last few years, or because you have indicated
interest in connecting with the astronomy visualization community.
You can choose to opt out of the Community Highlights at any time.
Unsubscribe