Reduced Loadability of DIN compared to ISO Nuts
Dr Bill Eccles
Some years ago, on a Bolt Science training course given to largely Design Engineers at a major manufacturer, they spoke about a thread stripping issue they had on one application. The nuts were stripping, and they didn't know why. Looking at the nuts they had a |8| marking on them, they had assumed that they were property class 8 to the relevant ISO standard (which is ISO 898 Part2). They thought that the vertical bars at either side of the 8 was just decorative and of no significance. In fact, they are essentially a separate property class, property class |8| to a withdrawn DIN standard. Such nuts have what is referred to as reduced loadability, the nut's proof load is lower than that of an ISO nut. The reduced strength of the DIN nut was a likely cause of the thread stripping issue that they were experiencing. 
Many of the modern fastener ISO standards were developed from original DIN standards, with the relevant ISO standard subsequently superseding the DIN standard. Effectively, the DIN standard becoming frozen at its last update. For example, August 2023 celebrates the 40th anniversary of the last update of a standard that is still used today in the manufacture of millions of nuts. In my experience most Engineers are unaware of the reduced loadability of DIN nuts when compared with nuts manufactured to the latest ISO standard. That is, they are unaware that they are weaker and more prone to thread stripping.
A relevant modern standard for nuts is ISO 4032, this provides details of the dimensions of the nuts and refers to the standard ISO 898 Part 2 for the mechanical property requirements. A property class 8 nut, as shown in the image, has defined specific strength properties. A proof load is how much load a nut can sustain on the threads without failing, this is specified in the ISO standard. For example, the proof load of an M12 property class 8 nut is 74200 N. The latest (2022) issue of the ISO 898-2 standard increased the proof load of some of the larger thread sizes to reduce the risk from thread stripping. This further increases the disparity between DIN and ISO requirements.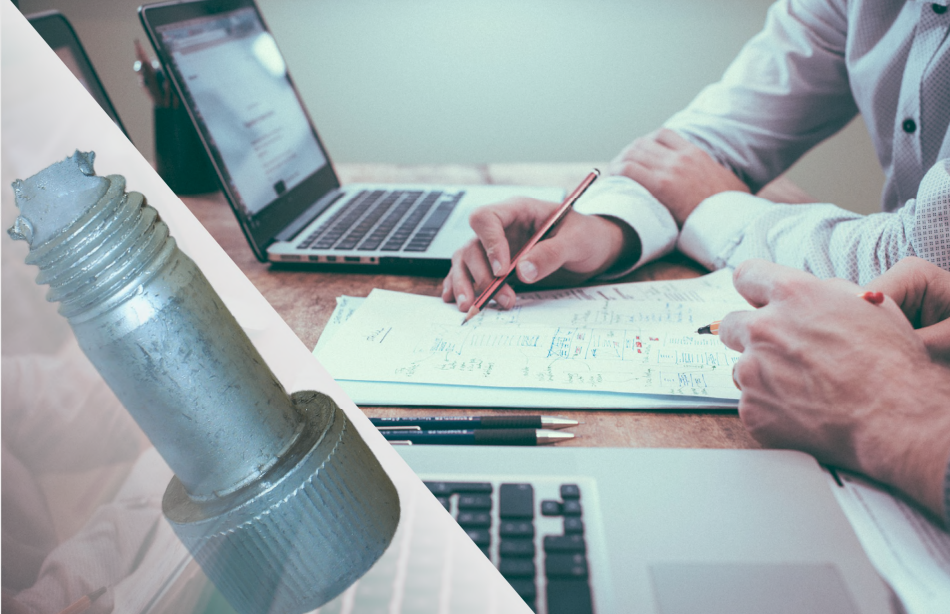 NEW!! Fundamentals of Threaded Fasteners & Bolting Online Course
We're excited to bring you a new online distance learning course for Technicians, Inspectors, Maintenance and Field Engineers who are responsible for, or involved in the use and application of threaded fasteners and bolted joints.  

Quality Control in the Tightening of Bolts

A survey was completed in the United States of automobile service managers which indicated that 23% of all service problems were traced to loose fasteners, with even 12% of new cars being found to have fasteners loose.
Self-loosening of bolts and nuts

Self-loosening of bolts and nuts is extremely common. In some situations it is an inconvenience, in others, disastrous consequences can arise.
Helical Spring Washer

Helical spring lock washers have been in use for well over 100 years. They are still used on many applications in the belief that they will "lock" the nut/bolt to the joint and prevent loosening.
Bolt Science
www.boltscience.com
Copyright © Bolt Science Ltd 2023

About the Author
Bill Eccles formed Bolt Science in 1992. The company is a provider of independent technical expertise in bolted joint technology. Bill has extensive experience in the design, analysis and installation of bolted joints and has published several technical papers on the subject. He has a Doctorate in Engineering on The Self-Loosening of Threaded Fasteners and has delivered training courses around the world on the analysis of bolted joints and bolting technology. To find out more please visit www.boltscience.com.