June 2022: Digital People & AI, The Metaverse and Newness
Unleashing Innovation is a newsletter to ignite innovation & creativity.
Innovation Tip: Seek newness

How often are you experiencing newness? Consider your daily routine. What it's look like? Are you surrounded by sameness and routine or are your surrounded by newness?

It's important to infuse newness into our day-to-day. Experiencing something novel provides a signal to our brain that things do not have to be the same. It suggests that there's always more than one way to do something. It suggests possibilities.

Getting out of the familiar and into the new gives us new perspectives and fresh thoughts. Isn't that what we want when it comes to our work, our business, our organizations?

Today, go do something new. Learn about a new topic. Experience a new class. Listen to a new kind of music. Inject newness into your day.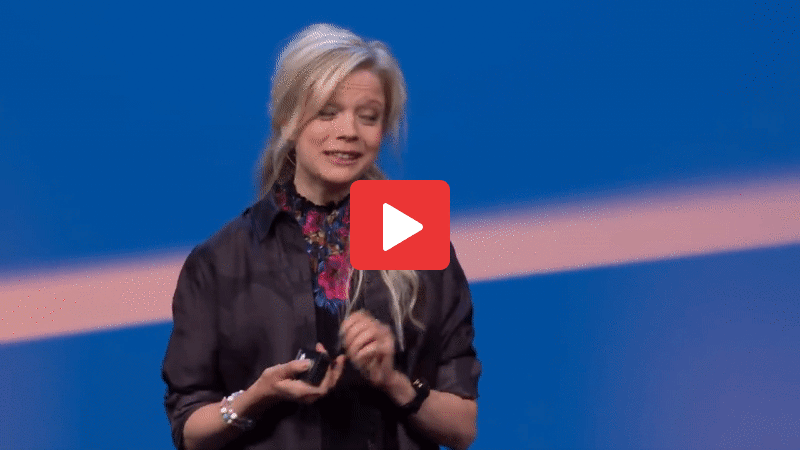 Video of the Month
The awesome potential of many metaverses
In the multitude of metaverses that exist there are infinite possibilities for inclusivity and creativity. Inviting us to craft our own digital universes, Minecraft's game director Agnes Larsson shares how the experience of building and sharing metaverses can foster dialogue, friendship and trust.

She points to the meaningful impact virtual worlds can have on the real world.

Video length: 13 mins
Does your company know how to innovate?
Here's two ways we can get started together.
Bring one of our foundational innovation workshops to your organization.

Learn about how I can develop innovation capability within your organization - book a quick, 15 min clarity call with us.
It always seems impossible until its done.
Nelson Mandela
Is your organization psychologically safe for innovation?
The creation, sharing and exchange of thoughts is the foundation of innovation. However, sharing and exchanging thoughts is not as easy as it seems… because we're human. It's vulnerable and can be scary. 

In order to innovate, psychological safety must be established; it's  the foundation for innovation.
We're excited to present this topic, Creating Safe Environments for Innovation at the Creative Problem Solving Institute Conference next week in Niagara Falls, NY.

Want to learn more? Book a quick 15 minute call.
Keep innovating and stay curious,


Leo
You received this email because you signed up for it on our website.
Unsubscribe