Thriving Together Northumberland
Newsletter
Thriving Together aims to bring the voluntary, community and social enterprise sector together to make a positive impact on the lives of Northumberland residents

Since our last newsletter, we have attended events at:
North Northumberland Voluntary Forum's Spring Network meeting, Cornhill
Women's Network Workshop, Amble
Community Food Growing Convos #3 - Food Growing on housing estates (online)
Heart of Blyth Celebration Event

Come and join us!
TT Network Meeting
Hirst Welfare Centre. Ashington.
April 25, 2023
10:00 - 12:00
Add to your calendar
We're looking forward to seeing you all again in April!
News from the VCSE sector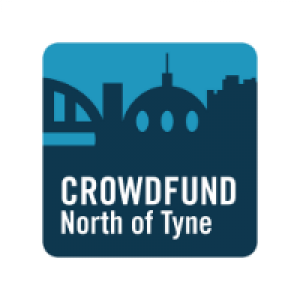 Crowdfund North of Tyne
Crowdfund North of Tyne gives local people the opportunity to create and fund projects which celebrate and improve our local areas. During the coronavirus crisis they have seen the amazing resilience, innovation and compassion of people within our communities. As we emerge from the crisis, they hope that this programme will become a springboard for a locally led recovery.
Through this programme, the Combined Authority has £300k (through two funds) available. 
Find out more: https://bit.ly/40t6FGc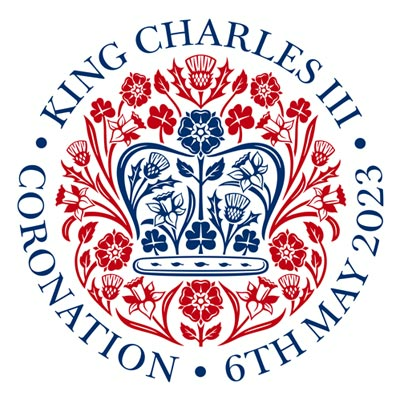 Coronation Community Fund
To help communities celebrate the occasion, Northumberland County Council has allocated £50,000 to create a Coronation Community Fund. The purpose of this special fund is to enable non-profit making community and voluntary groups, schools, local charities, parish and town councils, and churches within Northumberland to apply for grant funding to help them to take part in celebratory events to mark the coronation of His Majesty, King Charles the Third.

More info: https://bit.ly/3M1R1wK

Integrated Care Strategy
Lisa Taylor, health and wellbeing programme director for VONNE, shares why it's important for the voluntary sector to be part of the integrated care strategy. 
Watch here: https://t.co/mfvWExiMEg
She states that the voluntary sector is able to reach out to all aspects of the community and tackle health inequalities.
Voluntary Organisations' Network North East (VONNE) strengthens the #VCSE sector and supports the #NorthEast region. Sign up for ebulletins at http://bit.ly/VONNE
Funding Announcement
Community Transport Project for North Northumberland
North Northumberland Voluntary Forum (NNVF) are delighted to announce that The National Lottery has awarded a community development grant of £284,000 for a three-year project exploring options for a community transport scheme for north Northumberland. North Northumberland is poorly served by rural transport meaning that many people are deprived when needing to access vital support. So, with this grant, NNVF aim is to build on existing services, maximising use of those resources and introducing new projects. 
Flora Simpson, Chair of NNVF said "We welcome the award of this grant, its long been recognised that this area faces real challenges for people dependent on public or community transport. People are disadvantaged when trying to access key services in their local communities. We believe that, through partnership, we can develop innovative solutions meeting some of those needs. We're open to learning from what works in other areas of the county and wider afield." 
A one-year Feasibility Officer role, based in Berwick-upon-Tweed, will to explore and develop options to complement and improve existing transport provision in North Northumberland. The post will be advertised shortly. 

For more information please call NNVF on 01289 304141.
Thursday 30th March, 10am - 12pm, online
North East Rural Co-Working, Session TWO
Following on from their first rural co-working session exploring the demand from individual co-workers - including their needs, wants, problems and opportunities - the Rural Design Centre Innovation Project want to extend this exploratory phase into looking at the supply for rural co-working with a focus on venues.
This session invites those interested in co-working and specifically those who manage, host or work within a venue that has the capacity to offer a co-working opportunity. This can include, but is not limited to, community centres, village halls, sports centres, youth centres, bars, cafes, breweries or other.
For more information and to register your place, please contact [email protected]

Supporting work that enables active ageing
The Kellett Fund
Max Grant Size: £60000
Closing Date: 08/05/2023
Who can apply and how much is available?

Funding is open to community and voluntary sector organisations active in Northumberland. You can apply for up to £30,000 per annum over two years.
What work will the fund support?
The priority is to fund core activities and projects that support the active participation of older people in all aspects of community affairs, and/or provide leisure and learning activities for older people.
Find out more: https://bit.ly/3nm3Ojr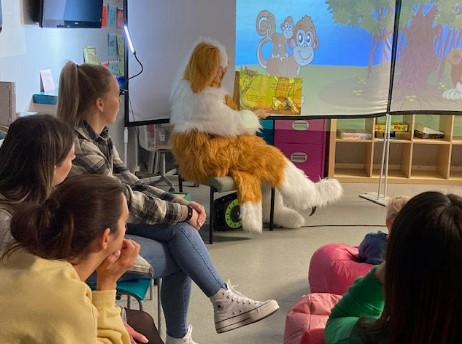 Fridays of every month
Fun Fridays
Leading Link are running Fun Fridays at the Hirst Welfare in Ashington.  

The centre is open from 10 till 5, with a range of activities including storytelling, Fun Foodie sessions (which need to be booked), as well as the cafe running as pay as you feel, which has a range of snacks and some very tasty soup. 
There are activities for toddlers throughout the day and for young people after school but feel free to pop along for a cuppa and a piece of cake if you live or work in the Hirst Area.
To find out more please contact Leading Link at [email protected]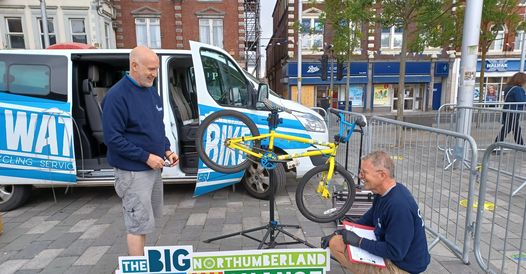 Friday 31st March, 10am - 3pm
Dr Bike
Dr Bike are hosting a drop-in day at The Hub at Cramlington, where you can get your bike checked for FREE.

Simply bring your bike along to have it fully checked and tuned by Dr Bike*, so you can rest assured it's fit and healthy! Bring your own bike or a family member/child's bike to be checked. Our team will also be there to answer any questions you might have about the walking and cycling support available to you. 
Dr Bike will also be bringing along reconditioned children's bikes available to purchase on the day.
*Dr Bike is a service provided by the cycling services charity WATBike
Football Coach
The Coalfields Regeneration Trust Game On programme is an award winning programme established in 2007. Through direct delivery of sport based activity Game On has played a powerful role in addressing the growing health, skills and employment inequalities within ex-mining communities.
They are looking to recruit committed, experienced and enthusiastic qualified coaches to join their pool of freelance coaches to deliver CRT Game On England sessions on behalf of The Coalfields Regeneration Trust. They currently require coaches to support a minimum of one session per week, however there may be the opportunity for additional hours.
Follow us on our social media channels for all the latest news on events, jobs/training, volunteering and funding opportunities
Collaboration
Thriving Together has helped build partnership networks among local organisations – in specific areas of interest or geographic locations – which allows them to work together, share successes and best practices, and address any concerns or questions they may have.

Our AGEING WELL network is highlighted below: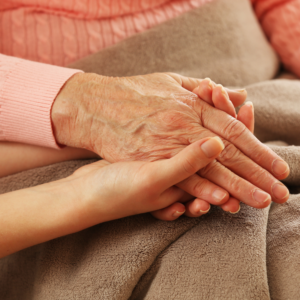 The Ageing Well Network is coordinated by the Integrated Wellbeing Service. The group works and collaborates together to use a positive partnership approach to planning and working with local people, valuing and respecting their rich knowledge, skills, experience and energy to ensure Northumberland is a good place to grow older.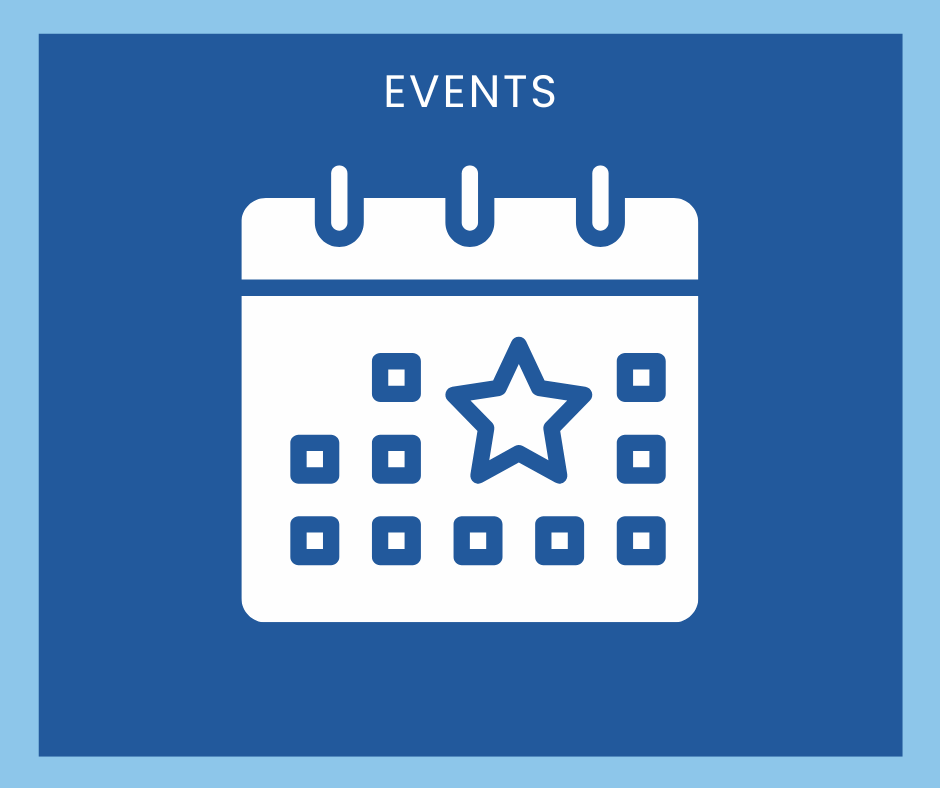 The Ageing Well Network are hosting a workshop to refresh the Joint Strategic Needs and Assets Assessment (JSNAA) in relation to Ageing Well
The workshop is Wednesday 26th April 2023 1-5pm at Choppington Welfare - full details of the workshop and agenda can be found here. 
Booking is essential. 
New Podcast Available
Josey, The Indignant Daughter is a brand-new 20-minute podcast created by performing arts company November Club.

Josephine Butler (1828-1906) was an English feminist, social reformer, and advocate for the rights of women. Her story will be at the centre of a new audio musical written by singer/songwriter Katie Doherty, featuring the voices of women from across Northumberland.
Josey is available for free via https://anchor.fm/josey-themusical. 

If you have listened to Josey, the November Club would welcome your feedback via their online evaluation   

The main purpose of the Thriving Together newsletter is to showcase what's going on within the Voluntary, Community and Social Enterprise sector in Northumberland. 
If you have or know of any job/volunteer, funding, training opportunities or news that you would like to be shared in the next issue, please email: [email protected]
Thriving Together Northumberland
Unit 6, Sovereign House, Sovereign Business Park, Epsom Drive, Ashington, Northumberland, NE63 8UG

Thank you for subscribing to our mailing list. The team at Thriving Together will work hard to deliver good quality and relevant information. However, if you decide that you no longer want to receive such emails from us, feel free to unsubscribe by replying to this email with 'Unsubscribe' in the subject line.

Unsubscribe