Thriving Together Northumberland
Newsletter
Thriving Together aims to bring the voluntary, community and social enterprise sector together to make a positive impact on the lives of Northumberland residents
#Collaborate                     #Empower                        # Engage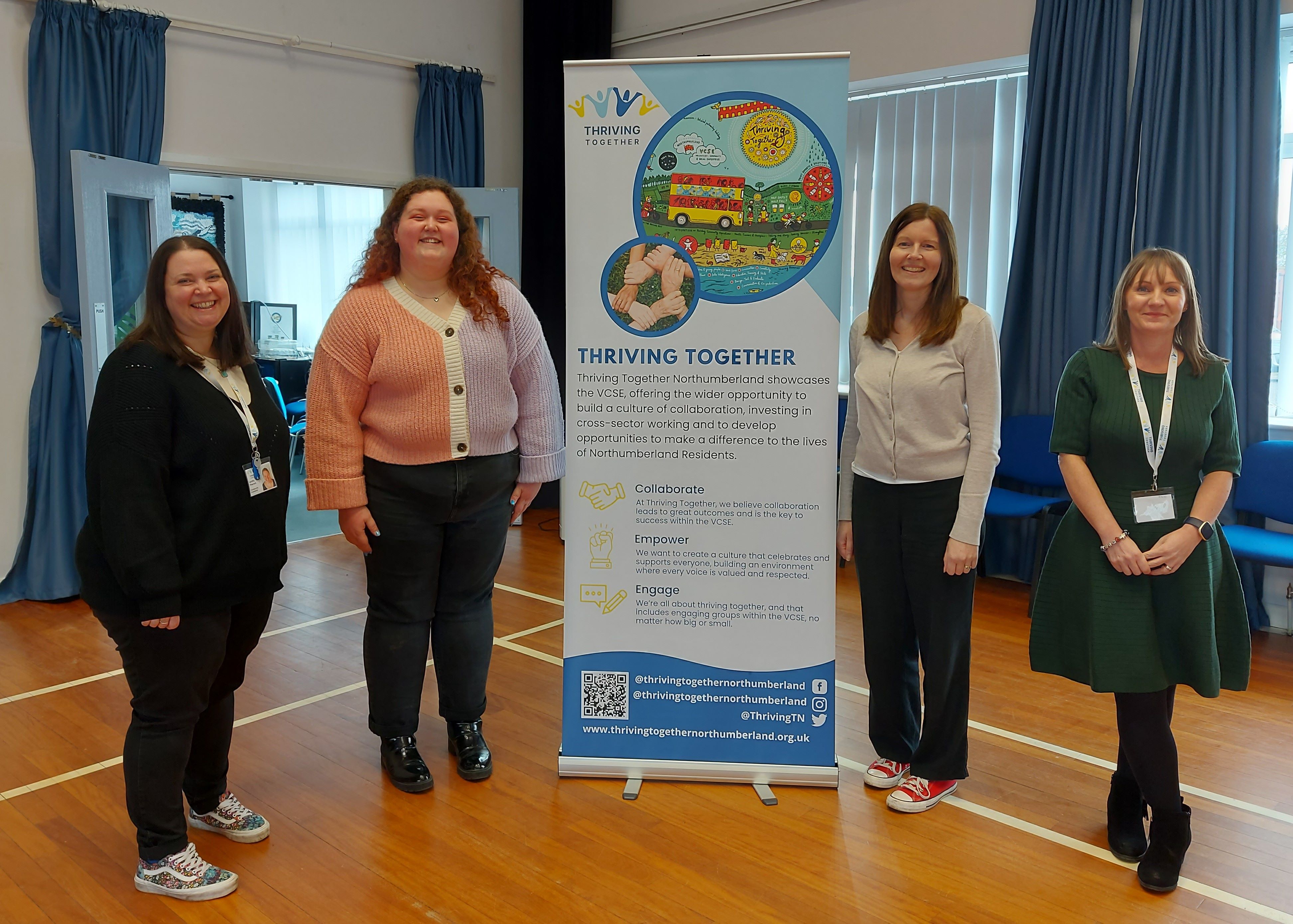 LtoR - Lyndsy Peacock (Community Connector), Caitlin Ramshaw (Community Connector), Catherine Gray (Communications Coordinator), Nicola Duffy (Programme Director) at February's networking event in Seahouses.
A warm welcome from the staff team!
The Thriving Together Team has seen a few changes over the last month or so. We have welcomed three new staff members:
Nicola Duffy - Programme Director

Nicola previously managed the Energy team at Citizens Advice Newcastle and took up her role with Thriving Together at the end of January.
Catherine Gray - Communications Coordinator
Catherine worked as the Communications Officer for the Northumberland Coast Area of Outstanding Natural Beauty Partnership before changing roles at the beginning of the year
Julie Ledger - Support Officer
Julie only started working for Thriving Together last week so if very new to her role! She previously worked at NPH Group as a Business Support Officer.
The new team are very much looking forward to getting out and about to meet everyone soon. The next networking event in April will be an ideal opportunity to catch up with everyone they've already met too!
And it's goodbye from ...
We are very sad to be saying goodbye to Caitlin Ramshaw this month. Caitlin has been with Thriving Together since July last year, first as the Support Officer before taking on the role of Community Connector in December. Wishing you the best of luck in your new challenge.
We would like to say a huge thank you to everyone who attended our network event in Seahouses at the end of last month. It was great to see so many connections being made and have so much positivity in one room. 
Our next network event will be held in Ashington on Tuesday 25th April. 
We hope to see you there.
News from the VCSE sector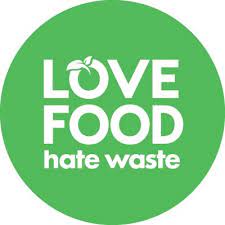 Food Waste Action Week
Did you know 25% of food wasted in households is due to cooking, preparing or serving too much- this costs UK households £3.5 billion each year. What's more, half of the food we throw away can be eaten! 
Keeping food out of the bin is good for our pockets and the planet combined. Love Food Hate Waste - Community have loads of handy advice- from portion planners to tips to make your food last longer.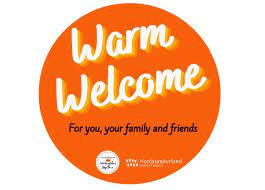 Warm Spaces
Receive a #WarmWelcome in your community this winter at warm spaces just like Blyth Library. You can find your local warm space at nland.cc/warmspaces
NCC spoke to local library goers about dropping in for a cuppa and a chat, and Senior Library Assistant Tracy to find out what you can expect at a library warm space. Warm spaces are open across the county for people of all ages who would like a cosy spot to spend time or find support.

NCVA
Northumberland Community and Voluntary Action exists to enable the community and voluntary organisations in Northumberland to develop and succeed. They work to grow the voice, influence and reach of the voluntary and community sector with a thirty year track record of success.
Here are five good reasons for your organisation to become a member: Advice, Information, Voice, Network and People.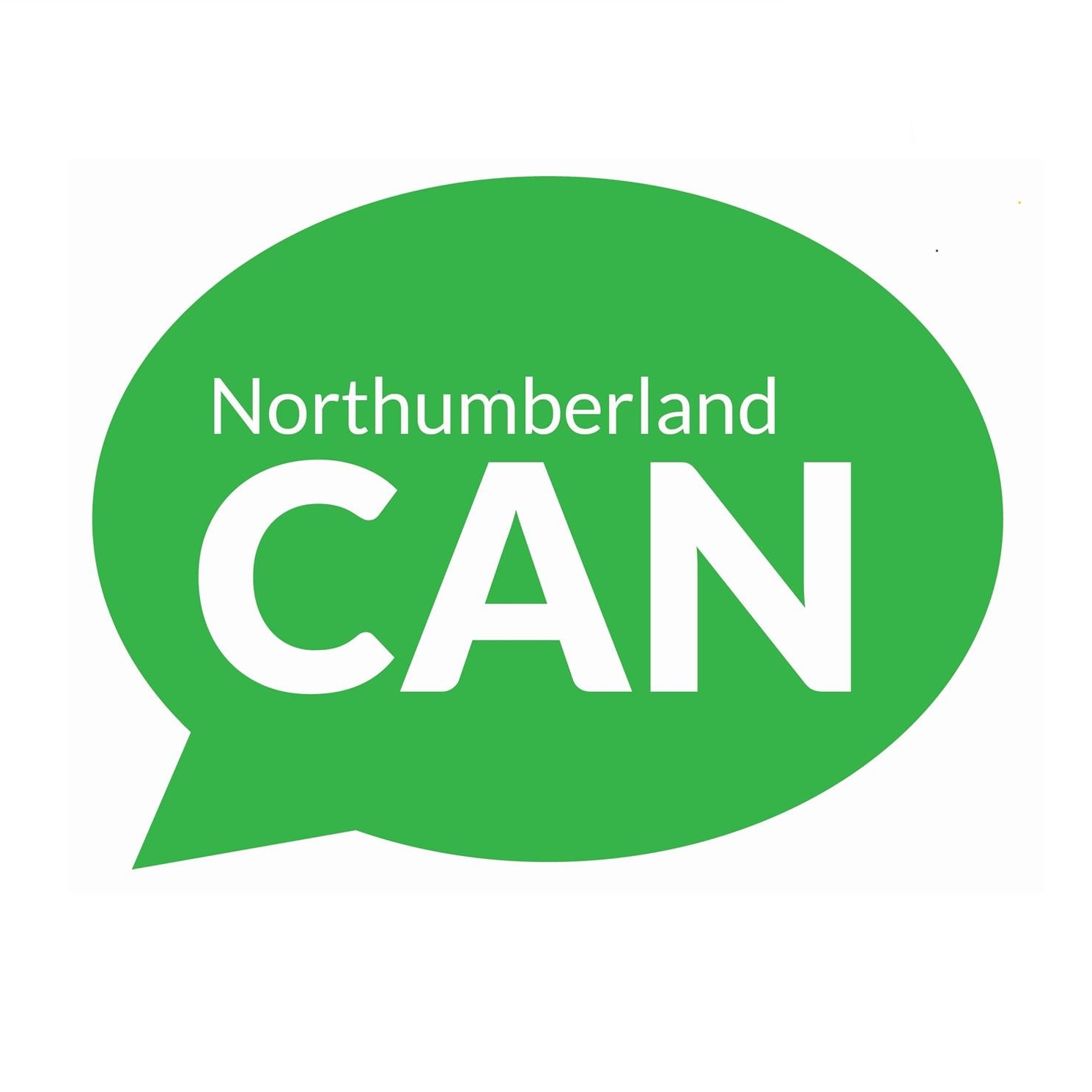 Living Off Grid
Community Action Northumberland has been raising awareness of the number of properties in the county that aren't connected to the grid. Children are washing in streams and using head torches to do homework because their homes aren't connected to the electricity grid. Around 350 homes in Northumberland are without mains electricity - many are unable to use washing machines, hairdryers, or freezers because they need more power than a generator can produce.
Transport services in the VCSE
Northumberland County Council are currently creating a report looking into public transport within Northumberland. As part of this, they are keen to capture the fantastic work being done in the voluntary and community sector in supplying or supporting transport services, particularly for vulnerable groups. If you are involved in the delivery of transport, they would love to speak to you about the nature of the service, what challenges it may face and how they can work to make transport accessible and sustainable for everyone in our communities.

If you are able to spare time for the above please get in touch with Kaat at [email protected] to discuss further.
The Community Response Grant is now available to Parish/Town Councils and Community Assets to help build new partnerships, relationships and physical facilities that are located in the community, shaped by the community and providing local opportunities delivered by the community.
The fund aims to support the development of localised responses to crisis through provision of equipment and physical infrastructure, developing a network of Community Response Hubs.
Those eligible can apply for funding up to a maximum of £1,000 to deliver a programme of provision that is responsive and supportive to the needs and priorities of the community and the ongoing development and support of volunteers who are in the response.
Grants are not available to cover revenue costs, salaries, personal subsistence and travel expenses.
Please follow the link to the application form: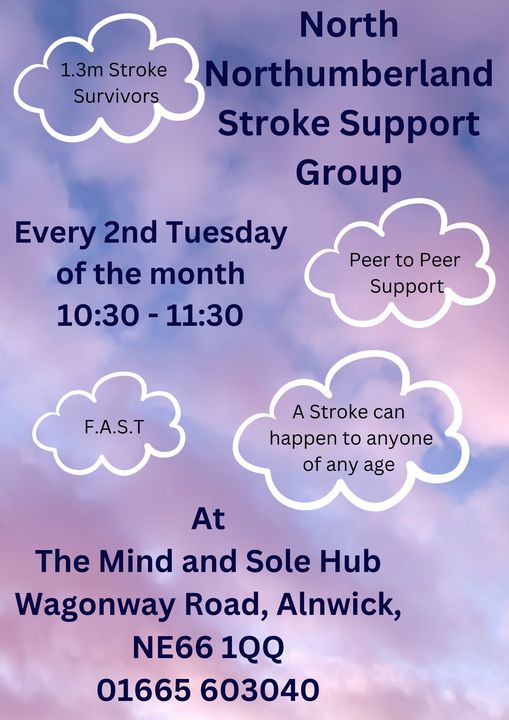 Second Tuesday of every month
Stroke Support Group
Do you, or is anyone that you know, a Stroke survivor? Or do you care for someone who has had a Stroke? 
Mind and Sole are starting a new peer to peer support group in Alnwick.
Contact Mind and Sole for more information.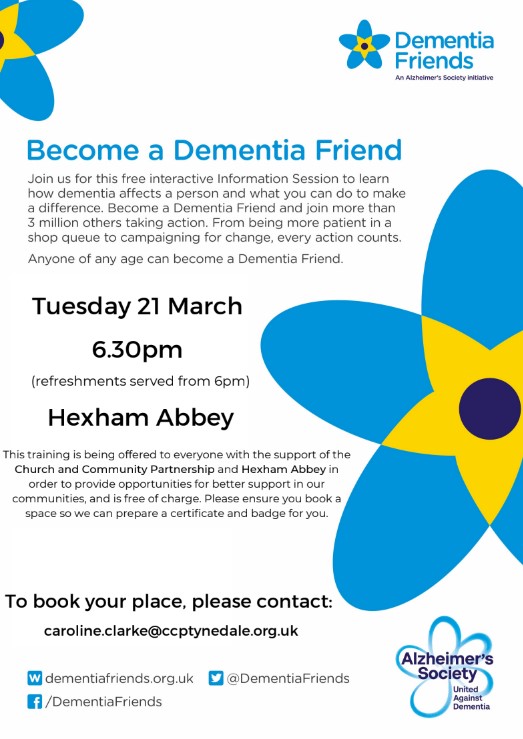 Tuesday 21st March
Dementia Friends Training
A FREE interactive information session to learn how dementia affects a person and what you can do to make a difference. There will be no charge for the training. Prebooking essential.
Contact: 07385 238987 or email: [email protected]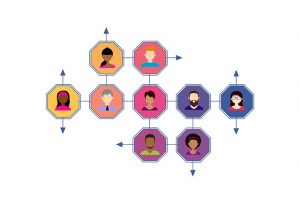 Thursday 16th March
North Northumberland Network
The NNN Spring meeting will take place at Cornhill Village Hall, Cornhill on Thursday 16 March at 10am.
The North Northumberland Network (NNN) is the ideal opportunity to increase and strengthen the collective voice of the community and voluntary sector 
The NNN is a platform for both voluntary, community and statutory organisations to share news, funding information, campaigns, event and volunteering opportunities in North Northumberland.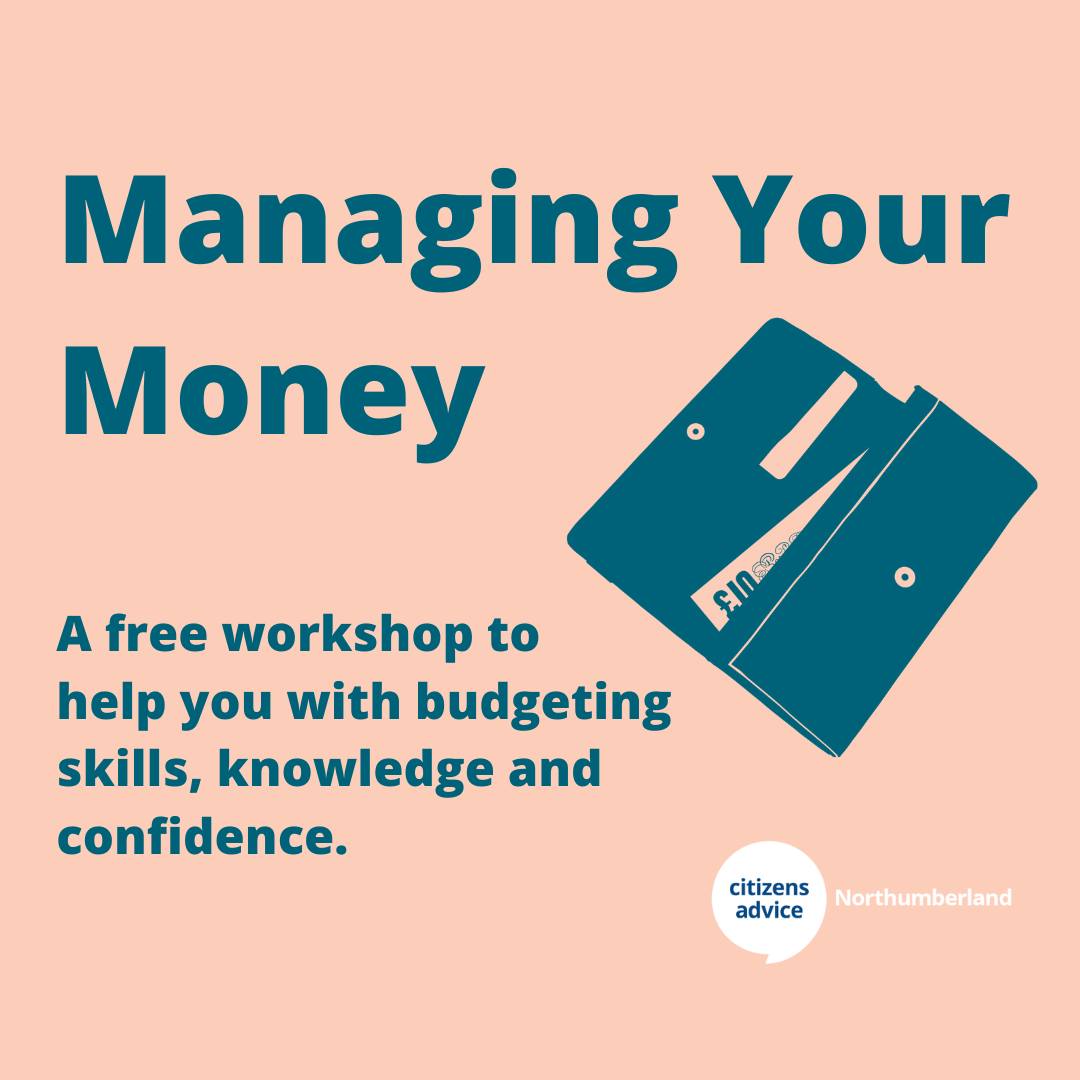 Friday 17th March
Managing Your Money
This FREE workshop is about giving people who may be put off by numbers and calculations the skills, knowledge and confidence to make financial choices that are right for them. 

Date: Fri 17th March 2023, 10am -1pm
Venue: Ashington Citizens Advice Northumberland Hub, NE63 8UG
If you are interested in individual money management / budgeting support OR would like to book a workshop session for a group (these can be delivered across Northumberland), email [email protected] or phone 01670 339985.
Trustee Vacancy
Headway Arts are a multi-award winning professional arts company led by people with lived experience of disability and their allies.
They are looking for enthusiastic trustees to join our Board, particularly those with experience of community development, disability, financial management and fundraising.
If you have the time and inclination to get involved please contact Fran Castle for a chat either by phone (01670351962) or email [email protected]
Children and Young People Development Manager
Rise North East are recruiting for a Children and Young People Development Manager to enable them to support a range of partner organisations to connect, influence and support opportunities to get more children and young people more physically active in Northumberland and Tyne & Wear.
Closing date: Friday 17th March 2023 at 12:00noon
Nurtured in Nature CIC have put out a call for volunteers. If you are interested in horses, then there are lots of equine related tasks for you!
Follow us on our social media channels for all the latest news on events, jobs/training, volunteering and funding opportunities
Collaboration
Thriving Together has helped build partnership networks among local organisations – in specific areas of interest or geographic locations – which allows them to work together, share successes and best practices, and address any concerns or questions they may have.

Our health and wellbeing network is highlighted below: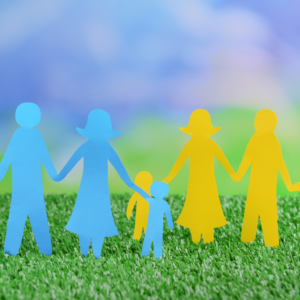 The Northumberland Health and Wellbeing Network is an active open membership group which meets monthly online. The group works and collaborates together to

* Provide an inclusive forum for members to raise concerns, priorities and best practice regarding service provision
* Share and disseminate information to increase understanding of health sector reforms and future commissioning opportunities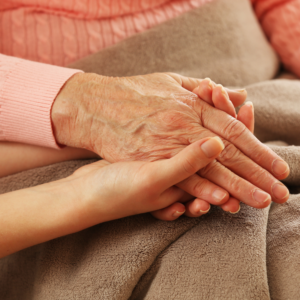 * Be a comprehensive channel for communication between statutory and VCFSE sectors, ensuring everyone's voice is heard and seeking to influence decision making

* Develop relationships and potential partnerships for joint working
To join the network and for more information please contact Susan Eaton, [email protected]
The main purpose of the Thriving Together newsletter is to showcase what's going on within the Voluntary, Community and Social Enterprise sector in Northumberland. 
If you have or know of any job/volunteer, funding, training opportunities or news that you would like to be shared in the next issue, please email: [email protected]
Thriving Together Northumberland
Unit 6, Sovereign House, Sovereign Business Park, Epsom Drive, Ashington, Northumberland, NE63 8UG

Thank you for subscribing to our mailing list. The team at Thriving Together will work hard to deliver good quality and relevant information. However, if you decide that you no longer want to receive such emails from us, feel free to unsubscribe by replying to this email with 'Unsubscribe' in the subject line.

Unsubscribe