Kaya Wanjoo
Hello and welcome to our May e-News edition.
We are currently in the Djeran Noongar season, represented by the colour green as it is the time of the year where the cooler weather begins.
We've have an extremely busy month at ConnectGroups with lots of activities happening in the same space and timeframe. This got me thinking about how we 'connect' and how those connections can help support us in what we do.
Recently, I attended a lecture on 40 years of research at the Royal Perth Hospital Research Foundation (RPHRF). There, I had the great pleasure of listening to our Patron, Prof Lyn Beazley. Not quite on the same scale, but at ConnectGroups we undertake research too. The research mentioned in the article below is a good example of how we partner with other organisations and are 'connected'. The 'connection' with the Foundation doesn't stop there; the CEO Cate is a peer and a good friend. We regularly take time to connect and share ideas and opportunities. One such thing we shared recently was the importance of celebrating success.
Like us, RPHRF is 40 this year; what an amazing accomplishment to be actively connecting and empowering for so long. So this presented another opportunity for us to collaborate, and this time we did this with the McCusker Centre for Citizenship at the University of Western Australia. We were lucky to have an intern (Yenessa) who researched options on how best to celebrate our 40th year. Given that 40th anniversary is Ruby - Yenessa came up with a whole set of options and associated plans and the Ruby Red Gala ball is taking shape.
Without those connections, without research partners, without peers, and without sharing everything so generously then we wouldn't be here to celebrate such a landmark event. We will share details of the event very soon, so watch out for the announcement.
And finally, in the wake of Mark McGowan's announcement earlier this week, ConnectGroups acknowledges and thanks him for his long-term service to WA as Premier, Treasurer, and Member for Rockingham, and we wish him all the best for the future.
The WA Government handed down the 2023-24 State Budget this month with a number of positive allocations to initiatives impacting Peer Support Groups and the community members they serve. While ConnectGroups is pleased to see the State Government working to address the needs of our vulnerable communities, we would have liked to see longer-term strategies to address the cost of living pressures.

As a Sector predominantly led by volunteers, the Peer Support Group community continues to struggle with operational costs, access to affordable venues, and retention of volunteers; issues that will only worsen as the cost of living continues to rise. ConnectGroups urges the State Government to identify and support strategies that alleviate financial pressures in the long-term, and to invest in these peer support initiatives which offer free community-based support and help to reduce the burden on our healthcare workforce.

Alternatives to Suicide Forum and Research Launch
ConnectGroups this month hosted its Alternatives to Suicide Forum and the launch of the Alt2Su groundbreaking research which was generously funded by Lotterywest. The research highlighted a peer supported approach to distress and mental health.
Forum participants were welcomed to country by the inimitable Sharon Wood-Kenney. We had Kerry Hawkins, Ellie Hodges and Amy Bertakis as Keynote Speakers; all shared their perspectives on the importance of research and how different approaches can only add to improving our knowledge and understanding while improving Mental Health outcomes. In her Keynote, Sharon also shared a very personal lived experience, this assisted in supporting the rationale for the research approach.
The research team from Curtin University highlighted key findings, including the importance of trust, community and lived experience leadership while highlighting that key to these recommendations is consideration of resourcing Alt2Su groups as a valued component of the wider mental health system, and that future funding models should consider making resources available for lived experience leadership, training and infrastructure.
Webinar for Health Consumers and Consumer Advocates
Do you have questions for the Federal Minister for Health and Aged Care? In this webinar, Consumers Health Forum of Australia will be putting consumer questions to the Minister of Health, Mark Butler, and providing an opportunity to discuss healthcare, the Budget and his vision. Join CHF on Friday 9 June 2023 to raise your concerns and questions.
Changes to Working with Children Legislation
The Department of Communities' Working with Children Screening Unit is conducting a number of workshops detailing the forthcoming changes to the Working with Children (Criminal Record Checking) Act 2004. Face-to-face sessions are also being offered across regional WA to inform people about their rights and obligations under the WWC legislation.

National Reconciliation Week
It's National Volunteer Week - a time for all Australians to learn about our shared histories, cultures, and achievements, and to explore how each of us can contribute to achieving reconciliation in Australia.
The theme for National Reconciliation Week 2023, Be a Voice for Generations, encourages all Australians to be a voice for reconciliation in tangible ways in our everyday lives – where we live, work and socialise. For the work of generations past, and the benefit of generations future, let's choose to create a more just, equitable and reconciled country for all.
Research shows large community support for the next steps in Australia's reconciliation journey, including the Voice to Parliament, treaty making and truth-telling.

This year's National Reconciliation Week theme urges all Australians to use their power, their words and their actions to create a better, more just Australia for all of us.
Free Financial Counselling Service
Financial Counsellors' Association WA offers a FREE counselling service to help you manage debt and regain control of your finances. Support is non-judgemental and available to anyone, including small business owners.
Business Accessibility Empowerment Program
PWDWA is seeking youth consultants to evaluate and report on how welcoming and accessible businesses are to young people with disabilities. The opportunity is available for young people with disability aged between 16 and 25.

Engagement in the South West
ConnectGroups had the pleasure of visiting the South West this month during National Volunteer Week, stopping in at Margaret River, Busselton and Bunbury to meet with Support Group leaders, deliver training, and learn about key challenges faced in the region. The road tour was conducted in partnership with the Shire of Augusta Margaret River, the City of Busselton, and the Busselton Dunsborough Volunteer Resource Centre.
South West groups indicated in consultations that they are facing similar issues to our metro groups, including challenges with volunteer recruitment and retention, marketing and promotion, skills shortages, and cost of living pressures. Additional issues raised in the South West included isolation, lack of accessible health and mental health support, a need for more connected and accessible transport, and a need for more activities for young people.
Thank you to those who met with us during our travels, and we look forward to continuing to collaborate with South West councils, groups, organisations, and local champions to address these issues and support a thriving South West community.
Pet owners experiencing financial hardship in Mandurah
The RSPCA is holding a Community Action Day in Mandurah for people experiencing financial hardship, to provide free health checks, free microchipping, free flea and tick treatments, free pet food, dog training advice, education and a free sausage sizzle. The event will take place on Wednesday 14 June, 12:30pm - 2:30pm, Rushton Park Clubroom, Dower Street, Mandurah.

ConnectGroups is heading to Broome
ConnectGroups' CEO and grants team are headed to Broome next month to engage with stakeholders and service providers to talk about the small grants programs Dream it Forward and Pay it Forward. The team will be in Broome from the 6th - 9th June 2023. If you are keen to have a cuppa and a chat, drop a line to: [email protected] or contact the office on (08) 9364 6909.
Mandurah Peer Support Network
This month saw the delivery of ConnectGroups' first Mandurah Peer Support Network meeting. Delivered in partnership with the City of Mandurah and Invisible Illnesses Inc, the Network provides a space for Mandurah-based Peer Support Groups and organisations to connect, network, share information, and access training and education that will support their work in the local community.
The first session focused on grants and fundraising, providing attendees with the tools and support to identify suitable funding opportunities and prepare a strong grant application.
If you're based in Mandurah or surrounding suburbs, we encourage you to join the network to access free training and information-sharing within your local community.

Congratulations to Successful PIF Applicants
ConnectGroups congratulates the following Pay It Forward Plan grant recipients who were recently awarded:
- Ngulla Koort Indigenous Corporation: Development of flyers and a logo to promote the organisation and its services.
- Doors Wide Open: Training through WAAMH; Understanding Self Harm and Being Trauma Responsive, and IT equipment.
- Activate Mental Health: Consultant fees to build the governance capacity of AMH and complete the transition from an individual driven soletrader into a registered charity.
- Val and Kathy's Crafty Kitchen: On-country events to allow families to come together in times of hardship and stress to relax and facilitate healing through activities such as fishing and art.
- PTSD West: Culturally safe and inclusive workshop to explore healing through art. Printing of flyers to promote the group and a Zoom subscription to hold online meetings.
- Nans on a Mission Perth: 2-day Wananga (workshop) respite to uplift physical, spiritual, social, and emotional well-being.
- Solace Grief Support Group WA: Venue hire, printing of information for grief packs for new members and a Zoom subscription to allow the group to connect with regional members.
- Goldfields Pride: Funding to support IT software and insurances for the group.
- WA Autistic Adults (WA3): Funding for public liability insurance to run the face-to-face group meetings/events.
- Greenbushes Acoustic: To establish 2 new mental health Support Groups within the Southwest of WA (Busselton and Collie) similar to Greenbushes Acoustic through mentoring of two identified local champions and 2 day events in each location for locals to experience the groups' activities.
- Grandparents Rearing Grandchildren WA (GRGWA): 3 x laptops to support facilitators to coordinate groups in 3 new locations.
- South West Migrant Women's Group: Group activities and venue hire as part of monthly meetings to support positive mental health/social and emotional wellbeing outcomes.
- DISCHARGED: Website hosting, google workspace and Zoom subscription to continue to maintain online presence.
- TransFolk of WA: Funding for specialised mental health training for staff and volunteers.
- PFLAG Perth: Public liability insurance
- Miracle Babies Foundation: Marketing and promotion.
- Reach Us Pilbara: Training and activities supporting mental health and self-care for group members. Focusing on engaging more men into the group.
- Acceptance Perth: Funding for marketing and promotional materials and venue hire for the "Queer Christian Stories" event.
- Kings Park Warriors (KPW): Funding to support KPW to establish themselves as an association, building a website and training members in Mental Health First Aid (MHFA).
- 12 Buckets Peer Support Groups: To translate the 12 Guiding Bucket Areas into languages for CaLD and Aboriginal and Torres Strait Islander students.
A total of $57,438.86 was awarded during this Pay it Forward round.

YACWA Youth Sector Grants Scheme
The Youth Affairs Council of WA (YACWA) recently launched its Youth Sector Grants Scheme to build the capacity and help reduce vulnerability and disadvantage for young people in WA. The program focuses on social support for traditionally under-represented groups, including but not limited to young people with a disability, young Culturally and Linguistically Diverse (CaLD) people, and young people in the regions.
Proud and Connected Community Grants
Small grants are available through Living Proud for LGBTIQA+ community groups and organisations to pilot and implement activities that build proud and connected communities. Grants support activities that celebrate LGBTIQA+ diversity, encourage community engagement and positive change, collaborate for better outcomes, reduce risk factors, demonstrate LGBTIQA+ peer-led approaches, and reflect the needs of LGBTIQA+ communities across WA.
WA Mental Health Week Community Grants
Mental Health Week is a national week celebrated each year in October scheduled around World Mental Health Day on 10 October. It provides a prime opportunity to address and highlight the important connection between social determinants and mental health; and promote effective prevention strategies to keep people mentally healthy.
In 2023, Mental Health Week in WA will be held over 7-14 October with the theme: 'Mind. Body. Environment.'
Mental Health Week grants are now available for not-for-profit agencies to increase mental health awareness, educate around mental health knowledge and skills, or to fund equipment and activities for physical health and creative participation.
Applications close Monday 31st July 2023.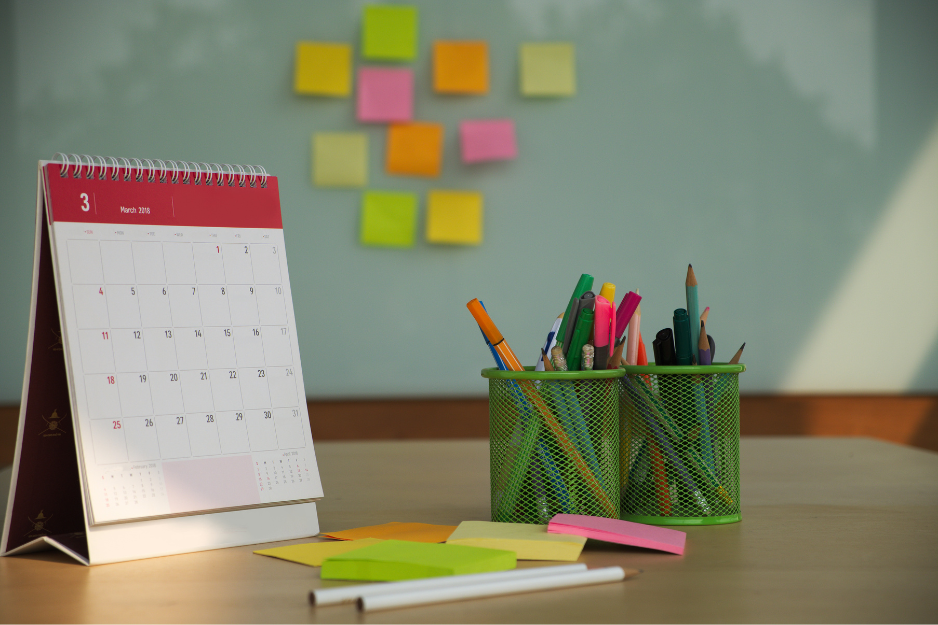 Thursday 8 June 2023
Workshop: Governance and the Board
This workshop provides an introduction to Peer Support Group Governance. The session will focus on identifying risk factors that can adversely impact the sustainability of the Group. It will provide participants with the necessary tools to assist and empower them.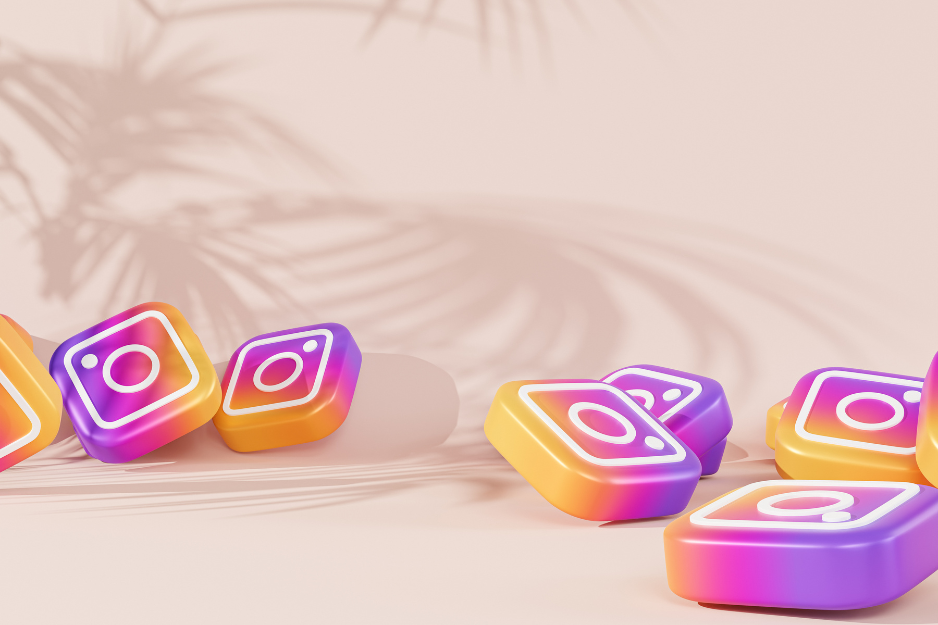 Wednesday 14 June 2023
Workshop: Instagram 101
This workshop explores the functions of Instagram from the perspective of a Support Group. We will deep dive into the planning and scheduling of content, encourage an understanding of how and why to use Instagram Stories, Reels and Multiple Photo Posts and basics tips for increasing audience outreach and engagement.
Wednesday 14th and Thursday 15th June 2023
Blokes & Bridges Walks for Men's Health Week
Join us during Men's Health Week for two events that provide a safe and open space for men to participate in physically, mentally, and emotionally. The Blokes & Bridges Walks feature a 5km walk in Kingsley and a 7km walk in Mount Pleasant, where participants will have the opportunity for meaningful conversations with others and be prompted to ask themselves questions they may not have considered before.
The walking routes include 2-3 Stop Points to allow time for a water break, snack break and the option to engage with a prompting question to start conversations centred around men's health. While the events will be focused on Men's Health Week topics, all are welcome, and we encourage you to invite friends, family members, colleagues, and anyone you believe would enjoy a morning of gentle exercise and insightful conversation.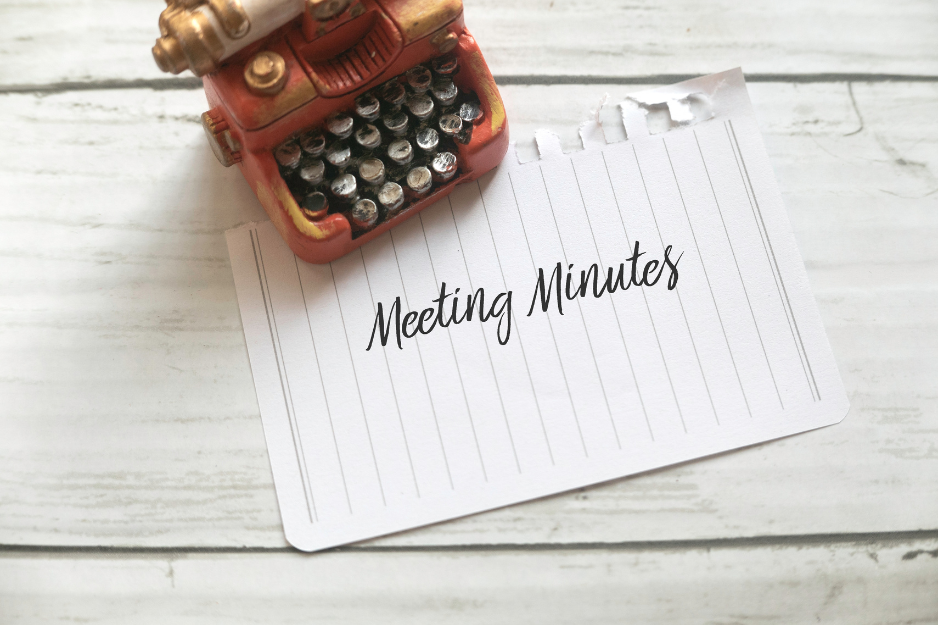 Wednesday 21 June 2023
Workshop: How to Run an AGM
This workshop provides the practical skills of how to run an Annual General Meeting. The session covers actions that are required in the lead up to the AGM, during the event, and following the AGM.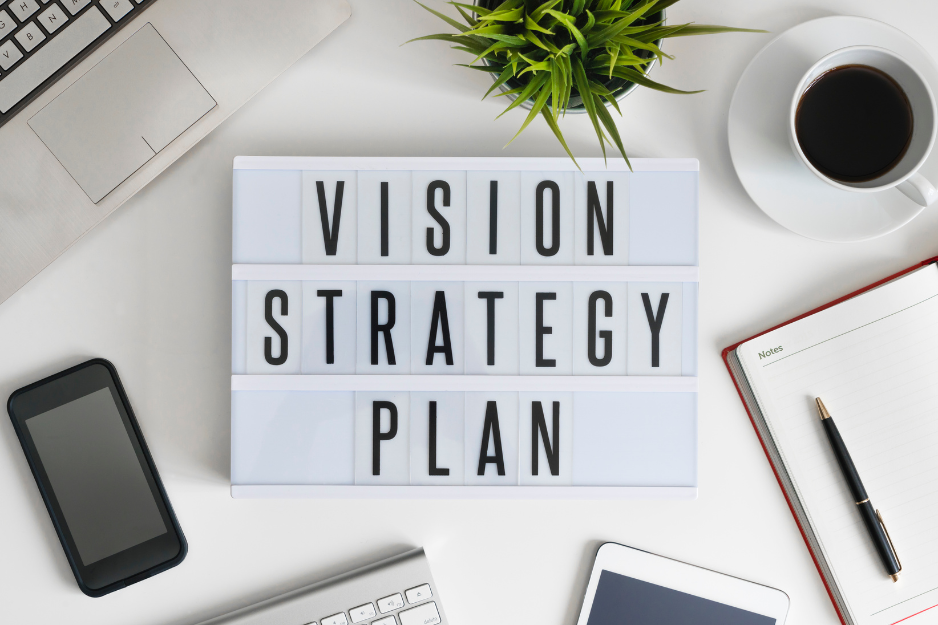 Thursday 29 June 2023
Workshop: Strategic Planning
Strategic Planning is the fundamental process in defining a Peer Support Group's direction and key priorities, setting out the actions needed to achieve desired goals. This session will guide participants through the process of strategic planning.
Monday 19 June 2023
Collective Coaching: Having Difficult Conversations
We have all been in that situation where there is a conversation that we dread, that makes us think about how to approach it. It may be the person or the topic or indeed both combined that fills us with dread and fear of how to tackle it.
In this session we explore how we feel when we know we need to approach a conversation that we perceive will be difficult. This might be within our support group, with stakeholders or other organisations. We then look at practical ways in which we can 'script' and 'destress' the conversation and mange not only how we feel about it but also how we manage the conversation and make it more impactful.
Staying Physically and Mentally Well Ahead of Cold and Flu Season
Medibank has provided some top tips to stay healthy ahead of cold and flu season (and help keep your loved ones and more vulnerable people in the community safe too). Staying physically well promotes our mental wellbeing too by allowing us to continue to practise regular self-care activities.
1. Get the flu jab
2. Wash and dry your hands
3. Keep your distance
4. Stay home when you're unwell
5. Clean shared spaces: disinfect frequently touched surfaces like benches and door handles
6. Don't share germs (or personal items where they like to live): glasses, cutlery, towels
7. Support your body's natural defence system:
a. Get enough sleep
b. Try to find healthy ways to manage stress
c. Keep your body moving
8. Eat nutritious meals
9. Be Prepared: keep some essential items at the ready.
Dream it Forward Project Feature
Burrongglo Aboriginal Corporation
Burrongglo operates with the Dampier Peninsula region of the Kimberley supporting at-risk Indigenous youth through culturally safe and inclusive programs promoting recovery, empowerment and healing from trauma, grief and loss.
Burrongglo was funded through Dream it Forward for practical support of Youth Empowerment and Healing Cultural Camps (YEaHCC) for youth from the Kullari region (Broome, Bidyadanga, Beagle Bay, Lombardina, Djarindjin, Ardyaloon, and community outstations. The camps delivered a series of healing, social, emotional, health, wellbeing, life skills, leadership, and cultural activities. The activities were designed to activate cultural identity, strengthen peer support, and promote knowledge of country and belonging with the goal of increasing personal agency and leadership to disrupt suicide risk.
ConnectGroups
PO Box 1209 Booragoon WA 6954
You received this email because you signed up on our website or registered for membership.
I want to unsubscribe