Follow the science … not the narrative
Dr. Judy educates others to help make informed decisions and encourages self-thinking vs. the mainstream media narrative.
The Advanced Medicine Conference was canceled.
Due to the conference being canceled, I am so grateful I had the opportunity to see and speak with Dr Rashid Buttar just three weeks ago. Watch my one-on-one with Dr. Buttar.

Here are a few video tributes to a hero!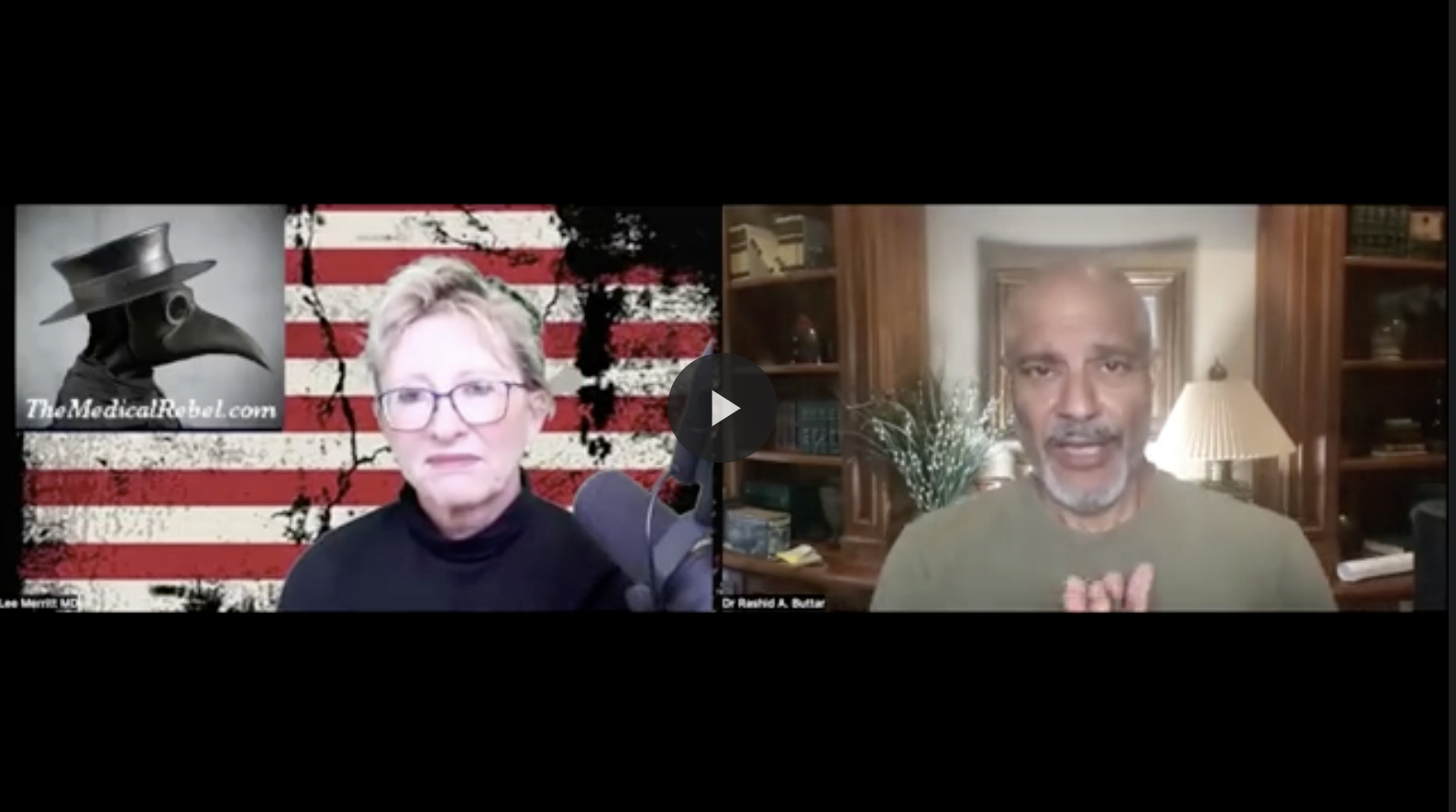 Last Interview with Dr Lee Merritt and Dr Rashid Buttar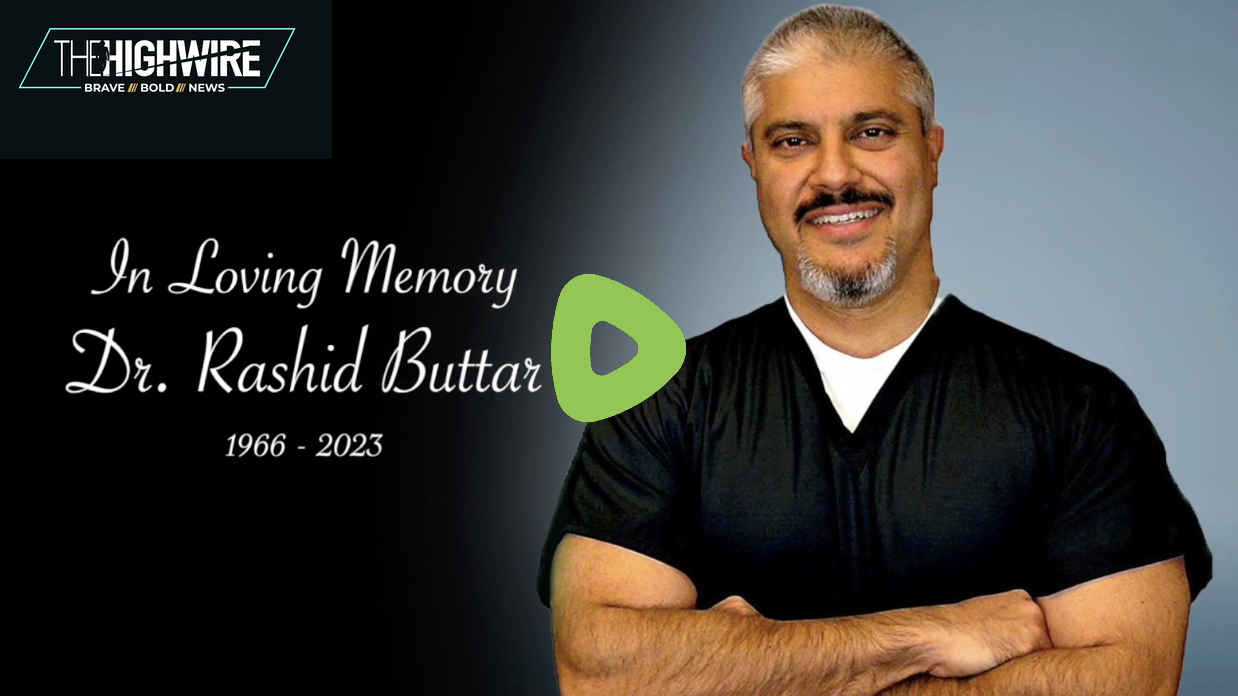 Del Bigtree pays homage to Dr Buttar with a replay of his June 4, 2020 interview, which was so on point!
Hi everyone,
This weekend I was supposed to be at the Advanced Medicine Conference and give a presentation called: "Preventing immune reconstitution syndrome (IRES) in COVID-AIDS".
While the conference has been cancelled to grieve Dr Buttar's passing, we will not stop fighting for truth. Dr Buttar is an excellent example of a courageous man, standing in the gap for all of humanity, tirelessly exposing the lies, the corruption and presenting truth to empower people to heal themselves. I will announce to you what we, the speakers of the Advanced Medicine Conference, have decided to do in due time to bring forth the information everyone needs to hear. Dr Buttar's legacy lives on in everyone continuing to share truth and stand up for medical freedom for all.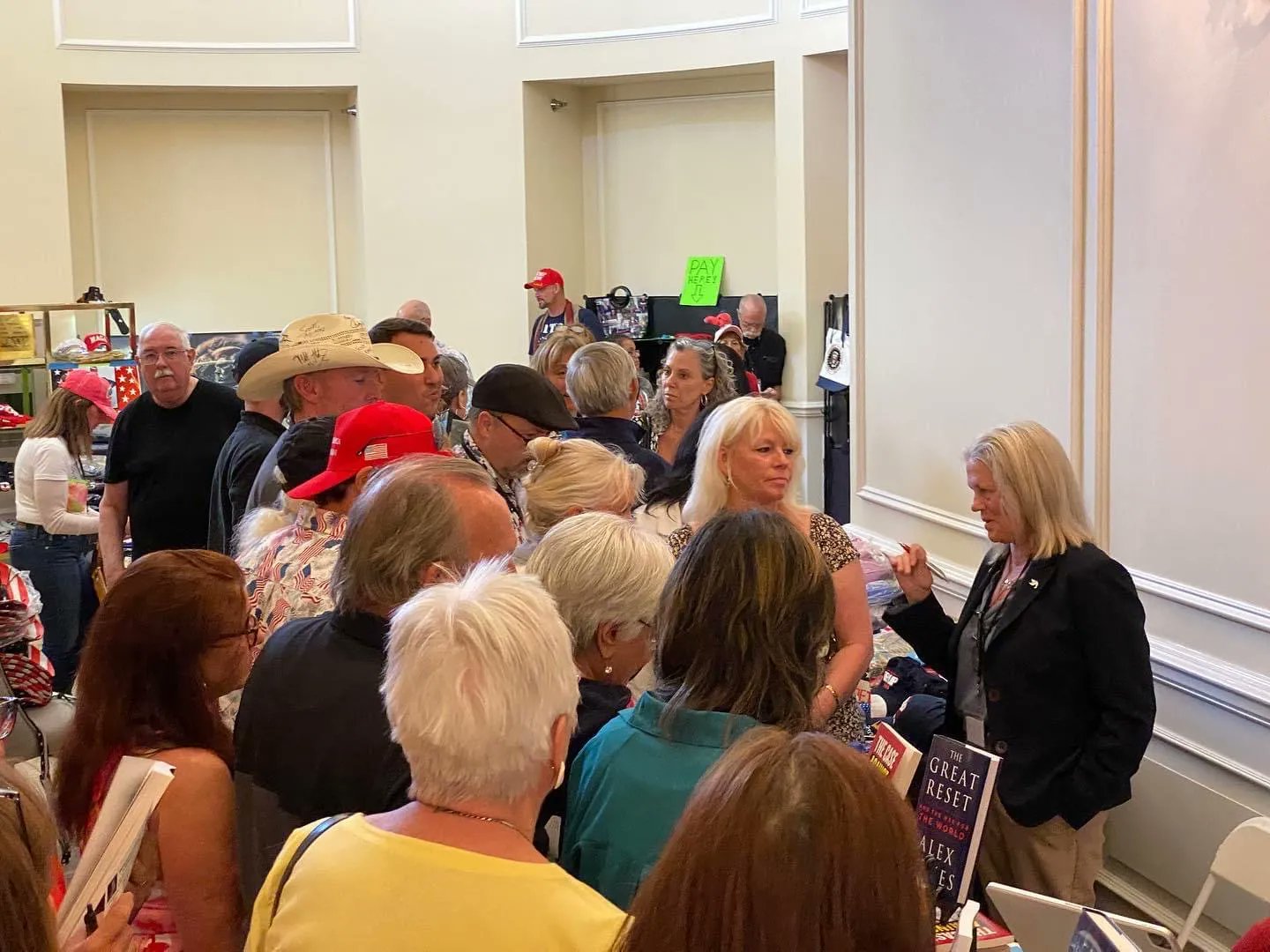 Can I help teach you how to heal? That depends. Can you walk away?
Let me make it simple. Are you sick? Without knowing all the details, the symptoms, the ailments, the discomforts, or the backstory, I can tell you there is a high likelihood you are suffering from one or both of the following: malnutrition and toxicity.
Read my latest Substack on the four things you can do about it. Build your toolkit for optimal health. Then walk away.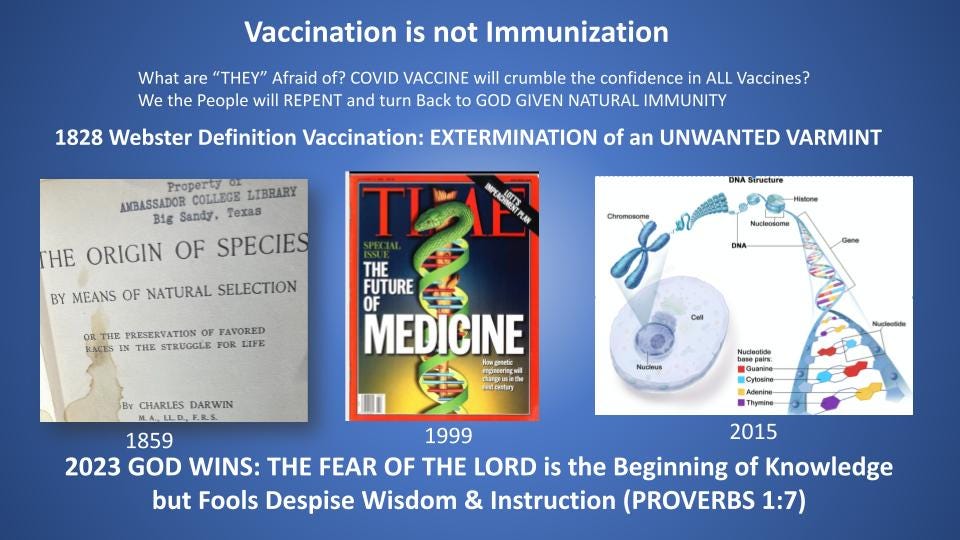 It's not Vaccination, it's Extermination
Every single shot is a synthetic virus, a cancer. You are injecting the DNA, the RNA, the blueprint of another animal. Every single injection is a synthetic lipid nanoparticle. Synthetic lipid nanoparticles are made from monkey cell lines. That's what the MRNA vaccines are. Only this new one is totally synthetic.

We don't call them vaccines because they are not immunization, they are actually poison, waking up dormant diseases, attacking your body's immune system with other foreign, unknown viruses i.e. monkey, mouse or other God-forbidden substances.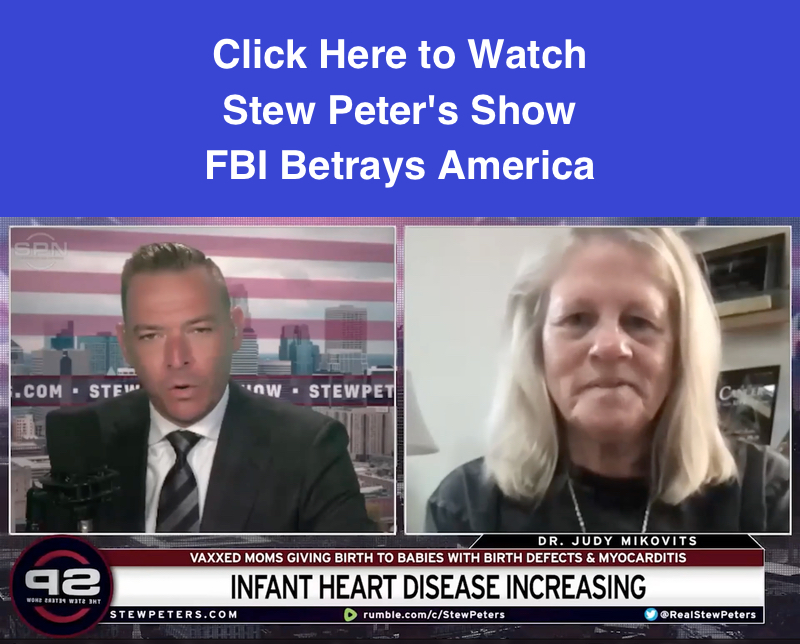 Dr. Judy Mikovits is here to talk about how America's children have been exposed for 4 decades to contaminated vaccines. (Dr Judy starts at 36:08)

Two Important Movie Premieres That You Will Want to Watch!

It's the final countdown! The Great Awakening movie premieres live in Austin, TX, in less than a week June 3rd @ 6pm CT.

Can you travel to Austin, to join us in-person on June 3rd? You can request FREE tickets to the June 3rd premiere screening.

If you can't get to Austin, you can watch The HighWire's livestream of the entire event!! Set a reminder and sign up NOW! 

My church in Thousand Oaks, CA, Godspeak Calvary Chapel will be hosting a Watch Party!

Signup for Livestream - Be a Host - Share on Social Media
We're so grateful for your support and excitement in anticipation of this historic premiere! With red-carpet interviews of the night's special guests and the high-vibe energy of the global premiere, it'll be an evening to remember. See you in a week!

SOUND OF FREEDOM
The second movie is the Sound of Freedom. It needs your help to premiere in theaters July 4th! We can make a difference by supporting the release of this now 2-year old movie Hollywood doesn't want you to see!
Best of health and God bless,
Dr. Judy A. Mikovits, PhD
You can still register for past courses. Select one or more courses and you will receive the live stream link and entrance into the learning management system.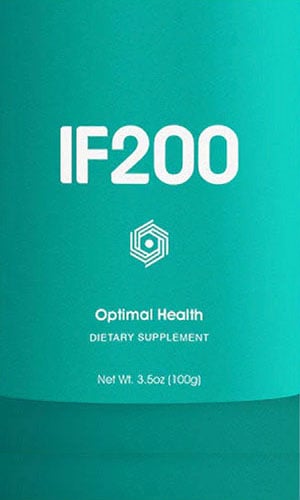 …add one scoop of IF200 to the mix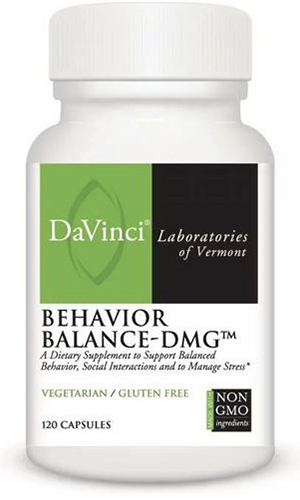 …and take one DMG capsule daily with the drink mixture.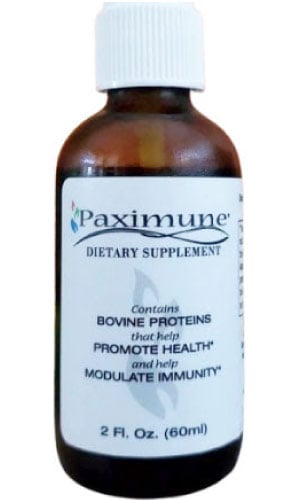 Use it to stop any RNA virus from transmission.
Micronic Silver is a whole new classification of silver for all natural, organic health care, such as Oleazone Ointment to combat Spike Proteins. Use Coupon Code "Dr. Judy" for a 10% discount on all products in the store.

ASEA Redox Cell Signaling Supplement
ASEA redox* enhances the ability of every cell in your body to function at a higher level, which can have a positive impact on every system from the day you begin using it. ASEA REDOX is scientifically shown to signal the activation of genes that:

Maintain cardiovascular health and support arterial elasticity
Improve immune system health
Maintain a healthy inflammatory response
Improve gut health and enzyme production
Modulate hormone balance to support vitality and wellness
*Hint: use the top right arrows to scroll through the product information pages.