Welcome to The Vintage Seeker Scoop, a monthly newsletter covering vintage resale from The Vintage Seeker. Was this email forwarded to you? Get your own copy delivered straight to you: Subscribe here.
---

Hi, friend!

You may have noticed thrift-store tags are at seemingly all-time highs at the moment (sometimes comically so when the original, far lower dollar-store price stickers are also still attached).

Business Insider was the latest media outlet this week to question the prices of secondhand goods at thrift stores with a headline suggesting young trend-seeking shoppers might be to blame.


The article references the fact that vintage sellers have been labelled on social media as partially responsible for the price hikes. 

(In recent weeks, we've seen the denouncing of a seller's vintage "haul" on TikTok and a corresponding Buzzfeed article, just to name a couple more examples, but it's a recurring online conversation.)


The "sellers and thrifters are the problem" argument goes the way of most social media debates: things are black, or they're white. 

Secondhand shopping saves the earth; secondhand shopping fuels overconsumption. Shopping at thrift stores saves items from landfill; shopping at thrift stores takes goods away from people in need. 

You're in one camp, or you're in the other. 

But the truth is probably more in the grey. 

Blaming vintage sellers and Gen Z shoppers for the rise in prices at thrift stores fails to account for the rise in prices everywhere — every price in our entire consumer world has skyrocketed because of inflation. (Look at your grocery bill!). 

It fails to account for thrift stores facing steeper-than-ever rent, staffing costs, heating, etc. (Their bills have all gone up, too!).

It fails to examine the quotas thrift-shop staff are often required to meet when pricing. 

It fails to account for the for-profit thrift chains looking at the state of the market and, yes, perhaps responding to higher demand because they stand to make a bigger profit. 

It fails to account for the fact that thrift stores don't have the capacity to put much more than 20% of what they receive in donations onto their shop floors. 

It fails to highlight that while there might be a massive demand affecting prices, it's not for lack of supply. (For a great post that touches on some of this, check out The Financial Diet's recent video).

But blaming the individual reseller, blaming the Gen Z shopper for rising prices? Well, that fails to examine an entire system.

My point is that these conversations are complex and usually require more space and depth than a few fiery comment threads. I mentioned last issue that I'm working on a new website, which will be continuing some of these bigger conversations.

We're still a few weeks away from revealing that, but with this redesign has come a renewed mission to advocate for this industry (the big stuff!), to bring sellers resources to help them connect with consumers (the business stuff!), and to connect shoppers with where and how to find vintage (the fun stuff!).

It's been tricky to balance all these sides of The Vintage Seeker with just this one newsletter. Soon — next issue, I hope — The Scoop will be 100% focused on buying vintage. 

I'll be starting a second free newsletter just for sellers, so the content will no longer be mixed as it is here. (If you're a seller, you might want both newsletters!)

It's important to me that you only receive content that is of interest to you! We now have an Email Preference Centre that you can use to let me know which emails you want to get. 

You'll find the link to update your preferences at the bottom of this newsletter.

Questions or comments about thrift-store prices or anything else? Happy to chat over email!

Yours in community,
Kristina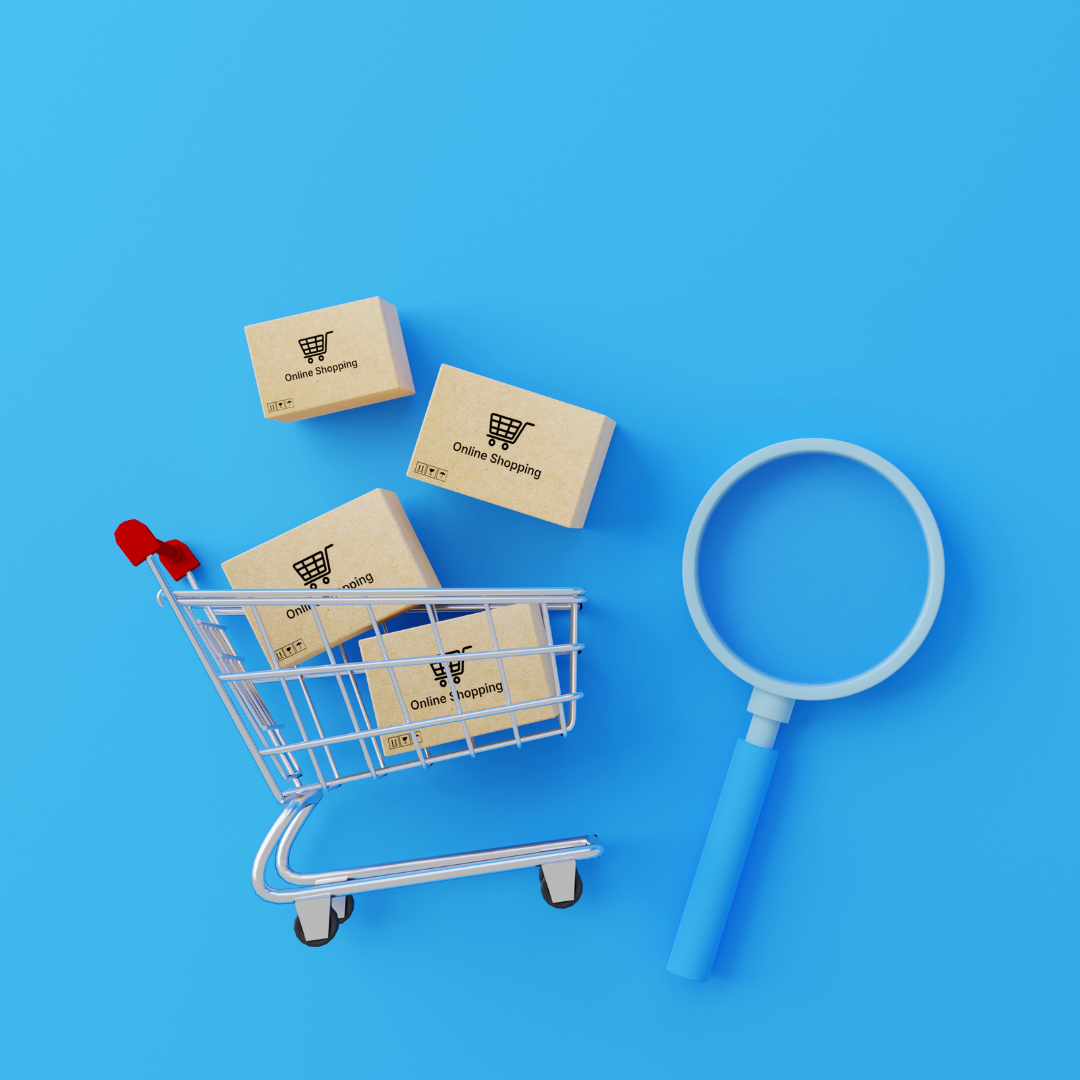 Workshop: E-Commerce SEO for Sellers
SEO specialist Catherine Mayer joins the Vintage Sellers Community Apr. 24 to discuss optimizing buy-and-sell marketplace and website listings.
Want to talk vintage?
We regularly host live panels with sellers, shoppers and industry insiders. 

If you love to talk vintage and resale (history, buying, thrifting, sustainability, sales, photography, social media, etc.), and/or have vintage-related stories and advice to share with the world, we'd love for you to let us know!