💻  First steps for the DS4Skills Blueprint, workshops in Helsinki and Brussels, newly-awarded projects, and more...

These past months, the DS4Skills project has been working non-stop to bring key stakeholders together - SMEs, HR Talent, corporate, academia, policymakers, and EU associations - to discuss the future of skills and education data.
🌟 And now, we're thrilled to share all the insights we've gained with you.
In this newsletter edition, we'll delve into the main recommendations for designing the future Data Space for skills. We'll explore several events and workshops where we addressed how data on skills, education, and training can be easily shared and accessed.

 ⏭️ Keep reading to discover what are our main recommendations and get a sneak peek of what's next after the summer holidays!

Best regards,
The DS4Skills Team

Don't miss out! If you have been forwarded this newsletter and would like to receive the next edition in your inbox, sign up here: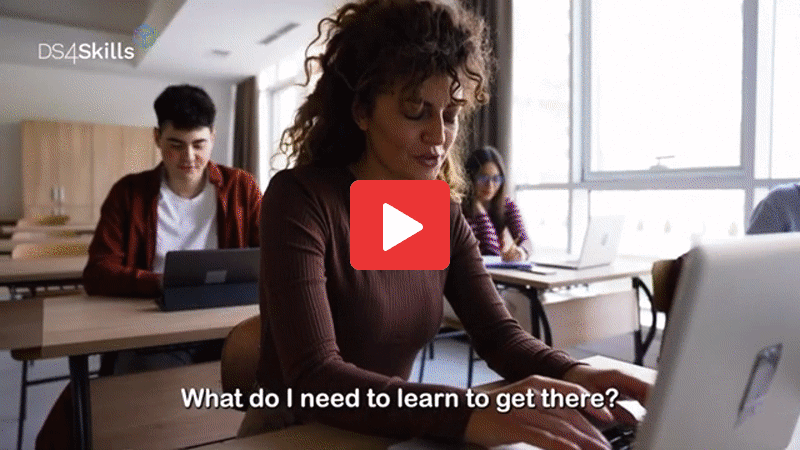 Meet the experts: Why do we need a Data Space for Skills?
Listen to our project experts as they share their thoughts on the value of tailored training and education paths for individuals, the potential for SMEs and public authorities to seize new business opportunities, and effective approaches to handling personal data within data spaces.
Setting the agenda with the DS4Skills Advisory Board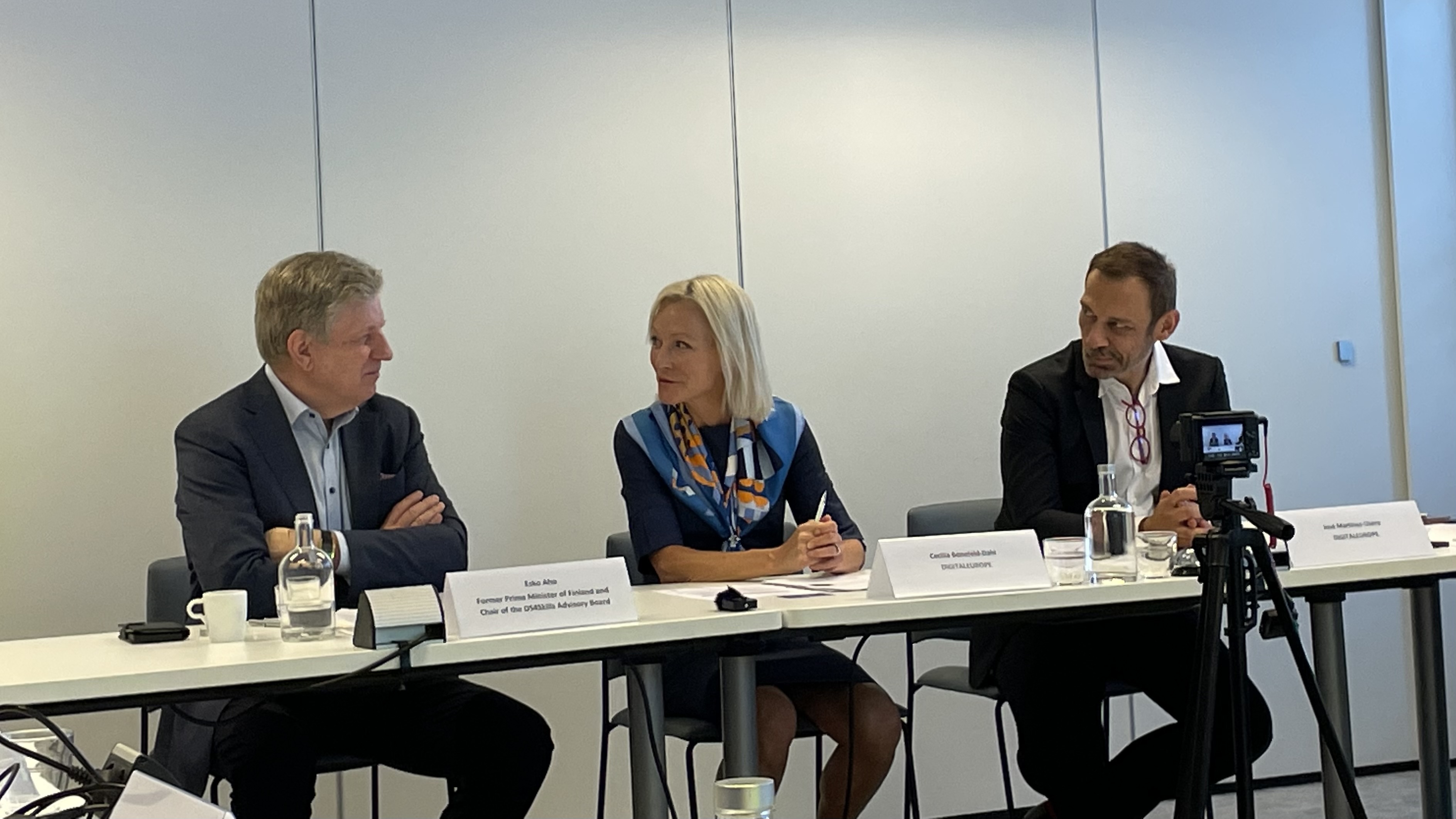 Check these 5 key takeaways from the DS4Skills Advisory Board Meeting in Brussels:

🚀 Set ambitious KPIs for the future European Data Space for Skills.
🌐 Address main risks (interoperability, data sharing and trust) to achieve market success.
🔎 Be customer-focused to understand the demand side needs.
💬 Influence key players (early adopters) on the added value of the European Data Space for Skills.
🌟 Be flexible when innovating. There's no need to be perfect from the start.
Incorporating the human-centric approach in Helsinki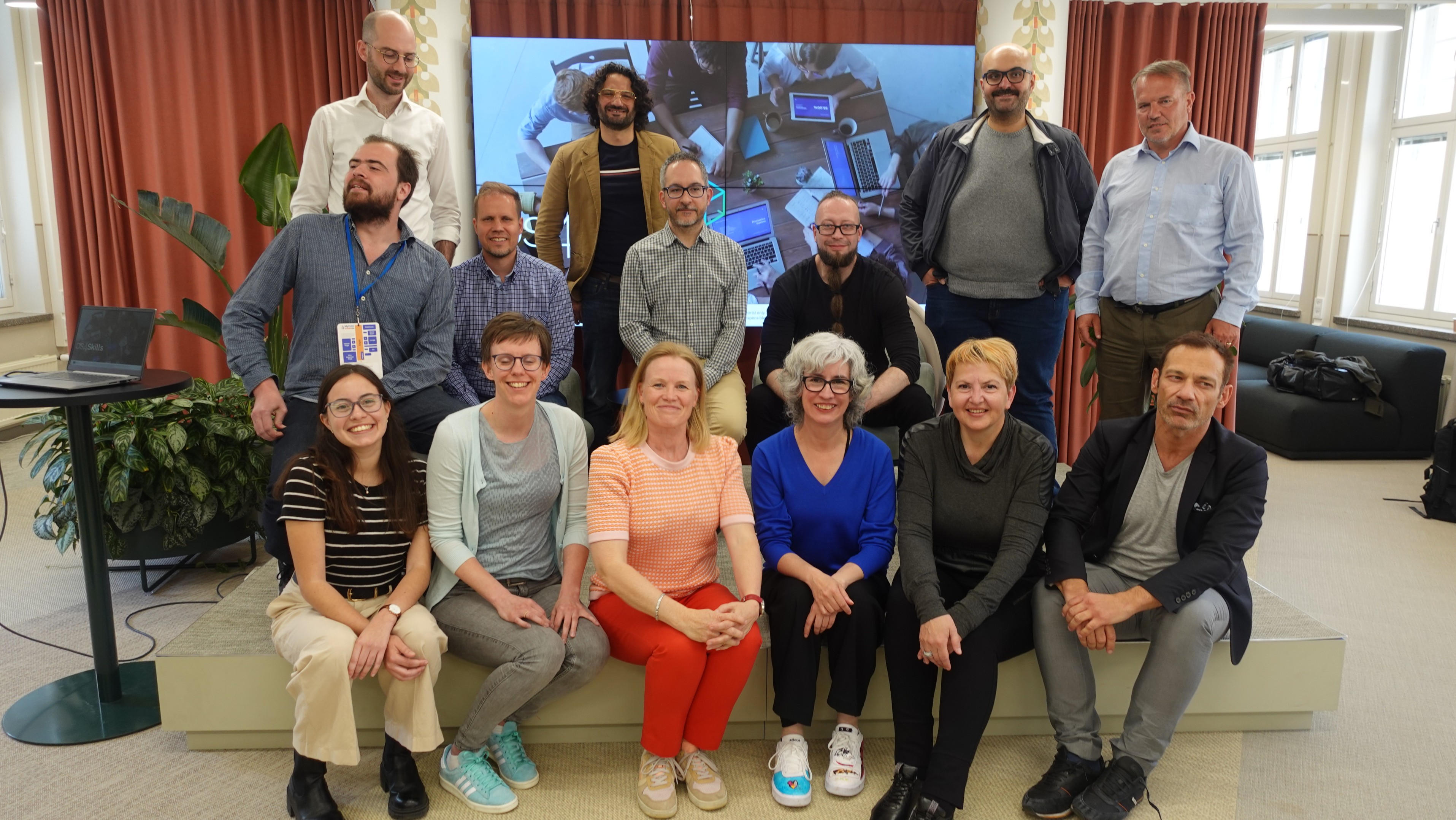 MyData Conference 2023 brought together the data spaces community to discuss how to ensure human-centric personal data in practice and accelerate a fair data economy.
💡 The DS4Skills team lead a workshop on relevant and market-oriented use cases that can be the basis for the roll-out of the European Data Space for Skills.
💬 During the consortium meeting we could discuss the next steps (👀 Hint: more collaboration with the Data Spaces Support Centre + building blocks for the Data Space for Skills Blueprint)
NEW Policy brief: Towards a Data Space for Skills Blueprint.
🔊 Dive into the Policy brief: Towards a Data Space for Skills Blueprint, which offers valuable insights and recommendations on preferred solutions in the area of skills and educational data for the development of the Data Space for Skills Blueprint.
 
🌐 It is based on previous research activities, interviews and co-creation sessions involving 20 skills data initiatives. Read it here
The DS4Skills Online Inventory is still open for your input!
Visit the Inventory to discover various initiatives or add your own:
✔️As an Organisation, are you looking to manage competencies, forecast skills needs or attract talent?
✔️ As a Learning Provider, are you looking to certify skills, offer training, or develop a curriculum?
✔️ As an Individual, are you looking to plan your career or upgrade your professional skills?
Discover the DSSC Community of practice
💬 The DSSC Community of Practice  is a collaborative group driving the development and implementation of data spaces, monitoring their impact and expansion, organizing online and onsite events, discussion forums, and co-creation interactions among engaged initiatives.  
📩 Interested? Reach out to [email protected] and Subscribe to the DSSC Newsletter.
Explore one of our use cases: VisionsGalaxy
🤔 Curious about how the Data Space for Skills can enhance citizens' lives? 
➡️ Explore VisionsGalaxy, an innovative data ecosystem that offers tools to support people's careers, and which serves as a valuable use case in our development of the Data Space for Skills Blueprint.
📅 Other interesting opportunities...
🏆 DS4Skills partners have been awarded the €19M EDGE-Skills project led by Prometheus-X, which will play a crucial role in the sustainability and implementation of the Data Space for Skills.
⚡ EDGE-Skills will focus on launching education and skills data ecosystems through innovative building blocks and an accessible marketplace.
The Digital Europe Programme launched 2 new calls to support Advanced Digital Skills:
To boost the digital skills of young pupils, in particular girls.
To reinforce skills in semiconductors.
👀 What's trending on social media?
Be the first to know!
Follow DS4Skills social media channels


Funded by the European Union. Views and opinions expressed are however those of the author(s) only and do not necessarily reflect those of the European Union or the European Commission. Neither the European Union nor the granting authority can be held responsible for them.
© 2022 Data Space for Skills. All rights reserved.
You received this email because you signed up on our website or during a stakeholders engagement activity.
Unsubscribe