What does it really mean to wash the feet of your neighbor?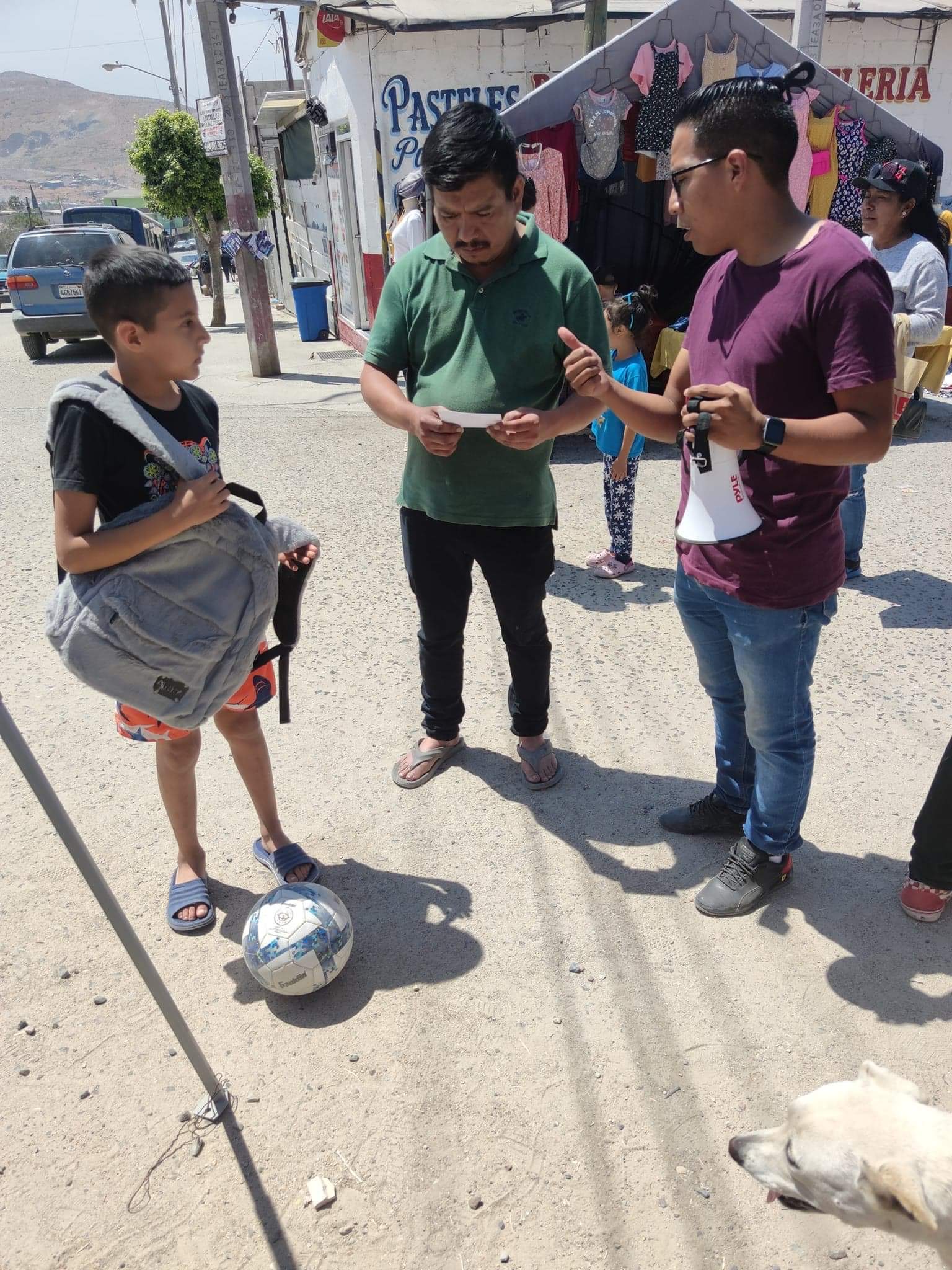 Once they came over to win the game, we told them about God who loves them and wants a personal relationship with them. Then they got one of our new invitations to church! Fun day and full of energy!
Serving our neighbors
with love and passion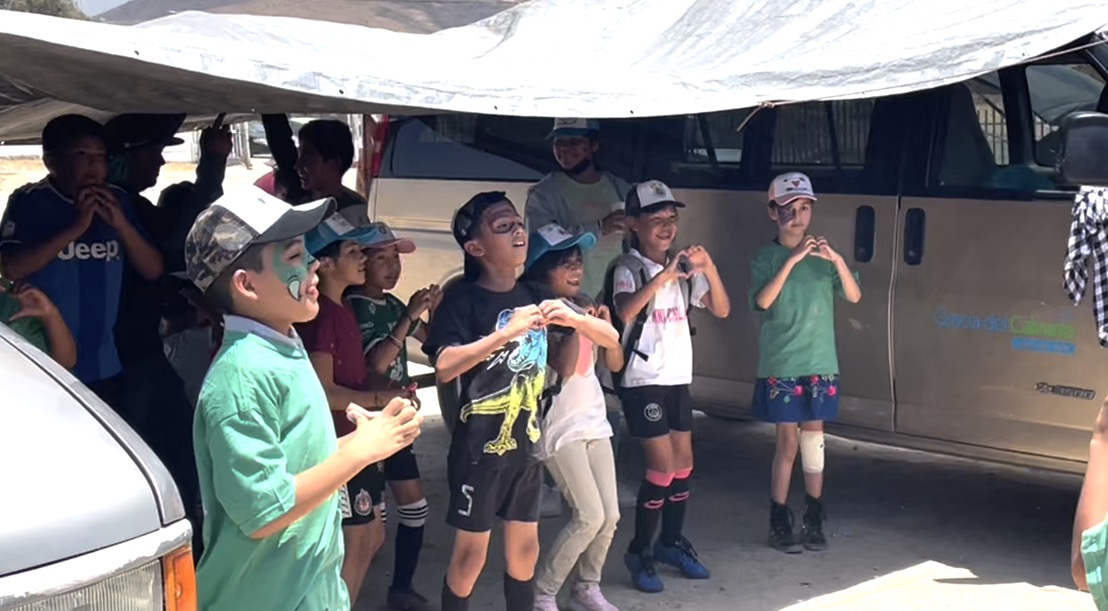 Saving Grace School of Missions helped us to host a community outreach in the park with food, crafts, worship, the Bible and clothing!
Many people were blessed, and some came to know Jesus for the first time! We need ministry teams like you to help us reach this community and share with them what we believe and what "church" is like. Church in the dirt is my favorite!
WE WOULD LOVE TO HELP YOU PLAN YOUR NEXT MISSION TRIP!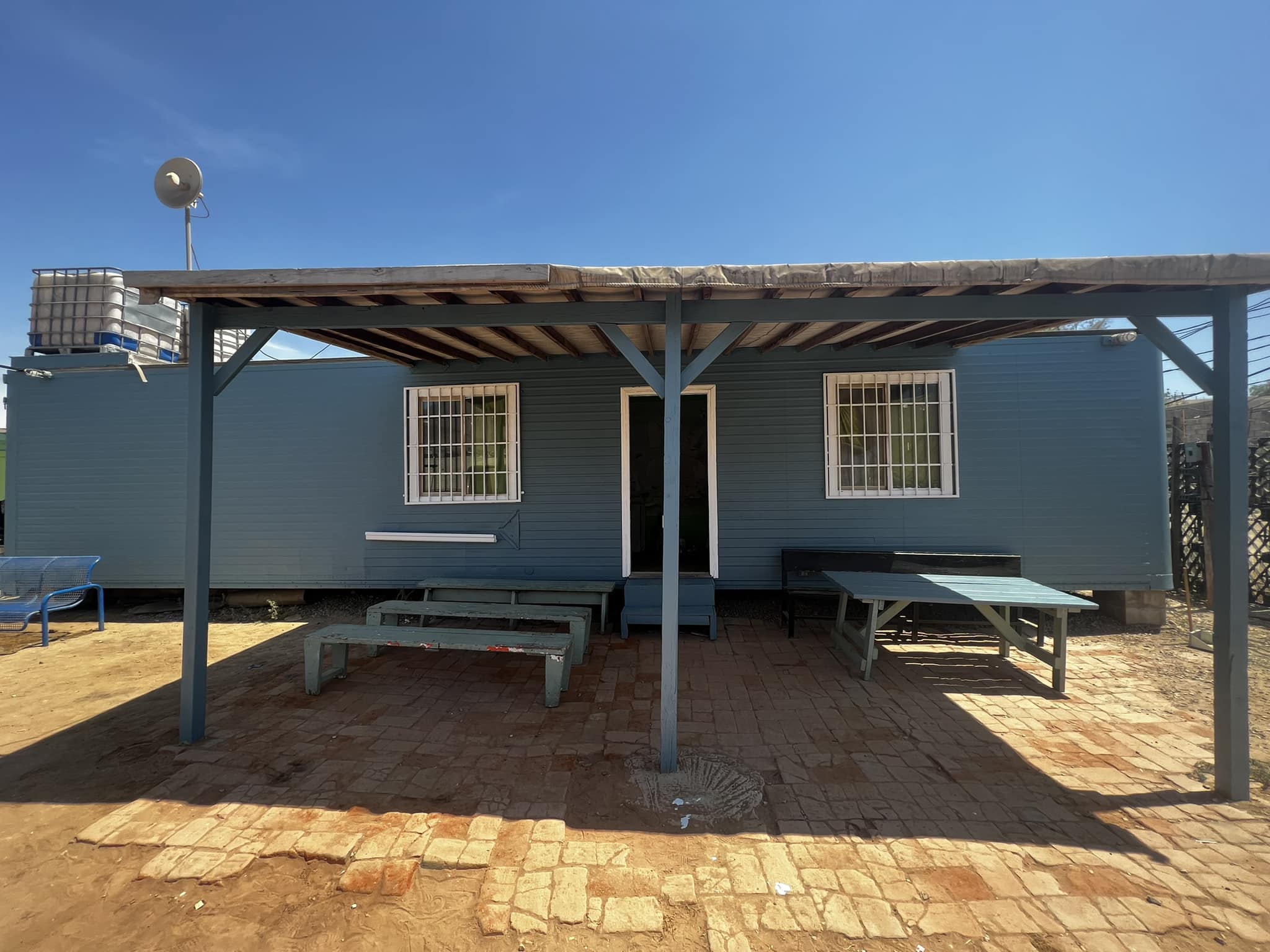 New face lift!
The Cal State Univ Long Beach Flying Samaritans come each month to bless our Fuentes community with free medical care, clothing and toys. Their faithfulness is amazing, and they also helped us to paint the trailer which serves as our lunch kitchen and homework club during the week. We have our church volunteers assist with these clinics.
Reaching the community is not an easy task!
Many want things but might not want to go to church because of past experiences, lack of time or desires to live for what the world offers. We aim to reach these people through community outreaches and love them the way the Bible teaches.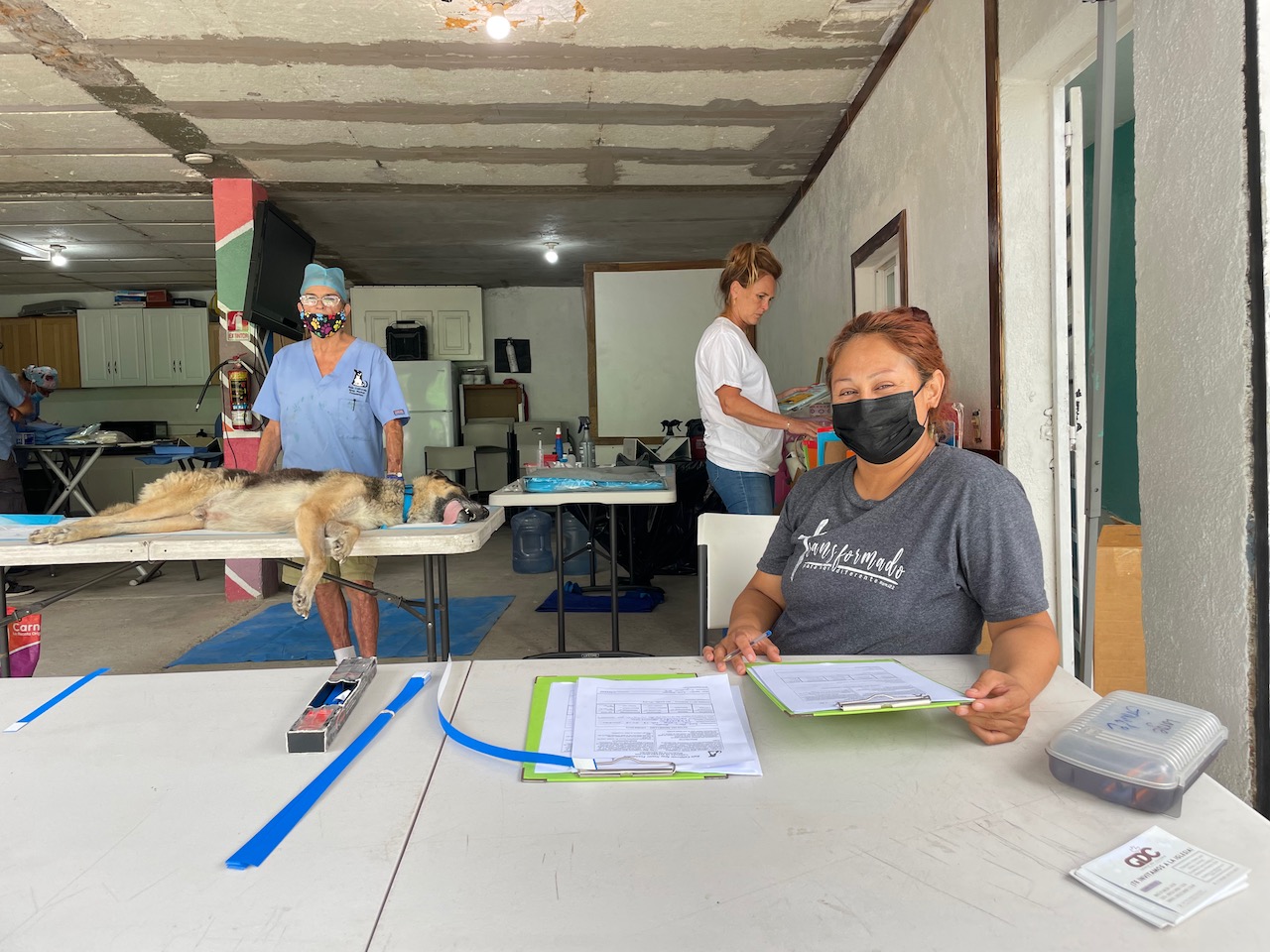 We even had a free dog/cat sterilization clinic in our garage at the church
20 animals were saved from having unwanted puppies and kittens. The street dog problem in our area is big and so we partner with Small Steps for Change to make a difference by cleaning up the neighborhoods and educating children.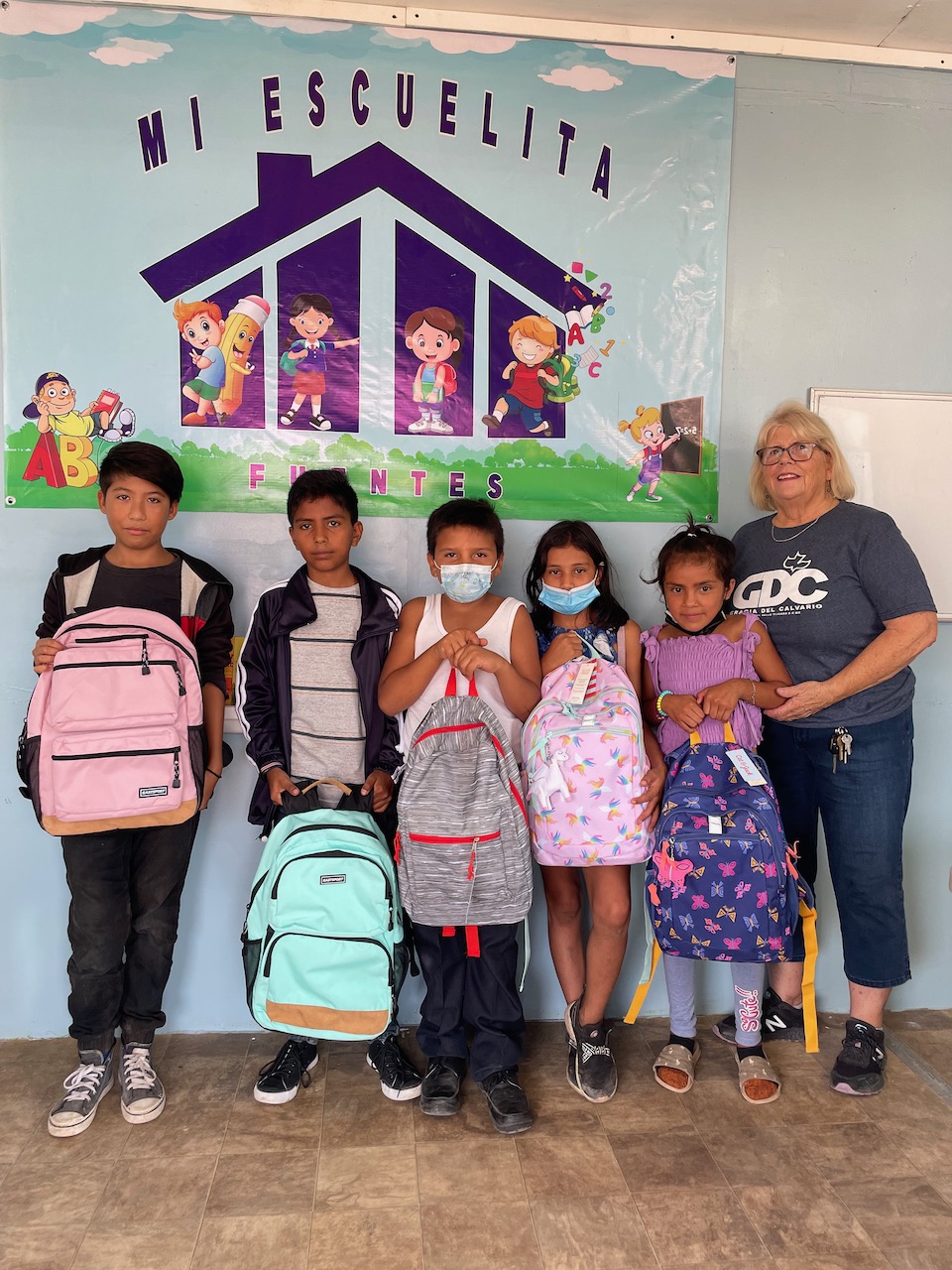 MI ESCUELITA IS UP AND RUNNING IN Vista del Valle & Fuentes!
It means "My Little School". We have 40 kids enrolled and a waiting list. Please pray for more tutors! The kids come three afternoons per week and have individual lesson plans to bring them up to their grade level. Many fell behind during Covid, schools are full and Mi Escuelita is where we teach them reading, writing, math and Jesus Christ!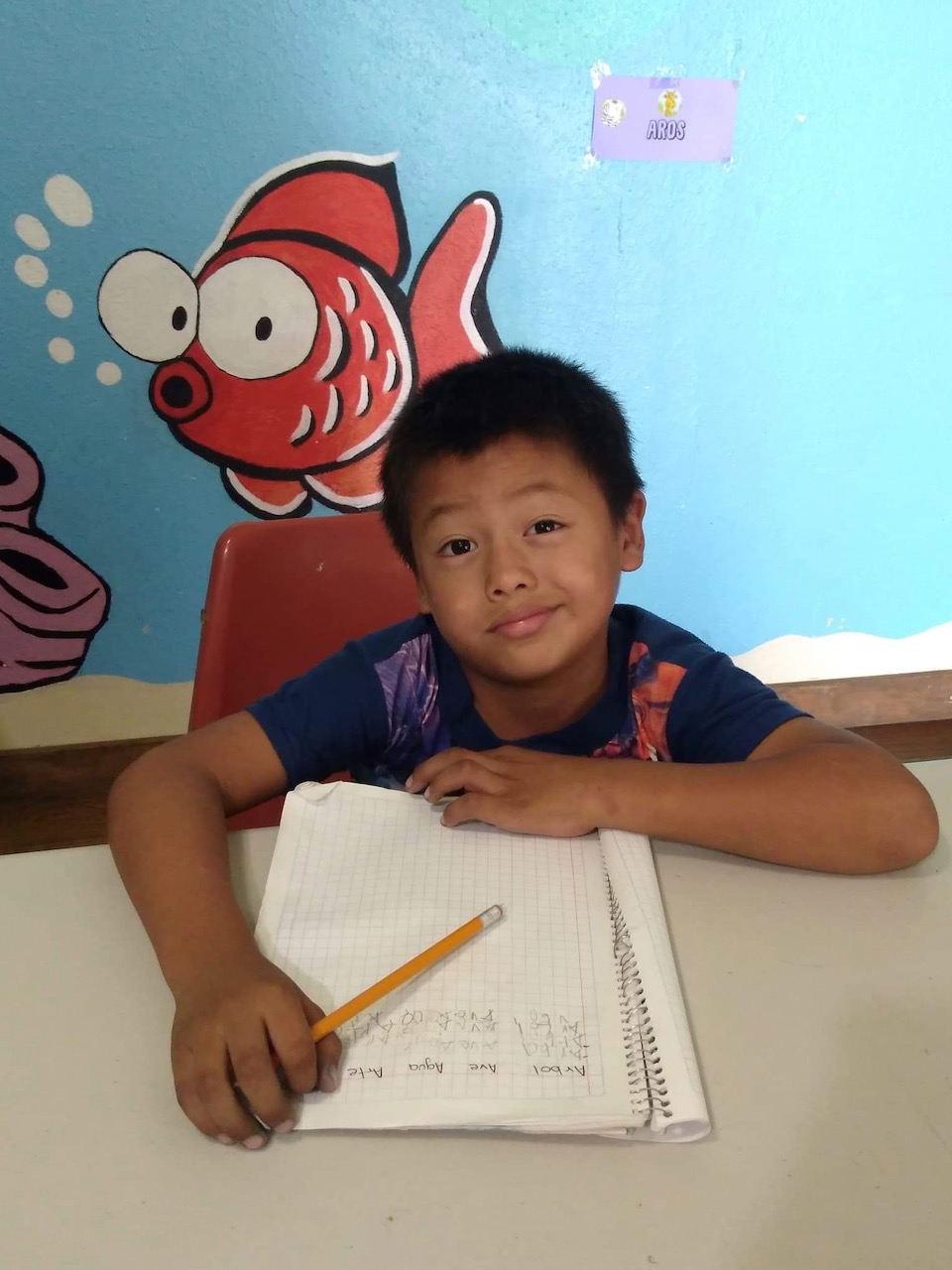 Talking about SCHOOL, we were able to distribute 200 backpacks with supplies to kids at churches, Mi Escuelita and the lunch centers. 75 kids received uniforms and black leather school shoes! We have two students in university and 8 in high school! People were very generous and provided abundantly for our Tijuana School Program and we are so grateful to be able personally help so many kids with their education!
Grace of Calvary church has a small but dedicated volunteer staff. Pastor Daniel and his wife, Luz, are loving, compassionate, and have excellent knowledge of the Bible. They are teaching the flock with passion and excitement! The women recently had an event where they learned to paint at the same time as they studied how God is our maker. The worship team is growing and Mexican Independence Day was a fun Sunday for all! Also, one of our supporting churches made it possible for everyone who served at church to go to Rosarito for an awesome Beach Day and build community and team spirit by being together!
October 8th is a special event where each person will bring a friend to church on a Saturday and there will be information about the different ministries, our beliefs and how to get involved. Please pray for a good turnout as we seek to reach our neighbors with the gospel.
Jose Luis continues to enjoy the Prison Ministry.
He goes to the La Mesa Prison in Tijuana every week and shares the Word with the prisoners and brings them all CANDY! The opportunity for JL to hold the hands of a grown man as he prays to repent and receive Jesus with tears flowing is life changing for both men! They reach almost 300 men weekly with their small team of 6 to 8 men as part of Baja Christian Prison Ministry.
I will soon have the Amazon gift list ready to purchase Christmas gifts for the kids. North Coast Calvary Chapel is bringing a group on December 3rd to hold their annual GOCM Christmas party for 80 kids. This is always such a special time as we serve together to REACH, EQUIP and SEND. They provide the party and you all provide the gifts for these kids that live at poverty level.
We pray that you are blessed and experiencing the JOY of the Lord in your life. I jwant you to know that you are amazing and you are making a difference in this world! What could be better? Don't focus on the problems, focus on the solutions.
Every one of you who gives to the ministry is washing the feet of the people we serve. Your gifts mean more than you can imagine, and we are so thankful for your generosity and prayers.

Thank you for all you do! With love in Christ!
Cindy, Pastor Jose Luis, Pastor Daniel & Luz
Do you love great photos?
Grace of Calvary Ministries
Grace of Calvary Ministries
P. O. Box 2043 
Lakeside, CA 92040
USA
[email protected]
You received this email because you signed up on our website or made a purchase from us.
Unsubscribe