Dear Partner,
The New Year is a wonderful opportunity to reflect on our accomplishments and pursue opportunities that can maximize the impact we have in communities around us. The Community Investment for Families Department (CIFD) is ready to embrace 2023 and the challenge of ending poverty and igniting generational change. We can achieve this by creating strategic partnerships and working to ensure our programs are tailored to the unique needs of Angelenos. We invite you to read the newly released CIFD Strategic Plan for Fiscal Years 2022-25. In it, you'll find the mission, vision, and core values that guide our decision-making and actions in serving the community.
On December 16, we were honored to welcome Los Angeles Mayor Karen Bass to All Peoples FamilySource Center for a holiday giveaway celebration. At the event, CIFD helped announce the new GIVEN direct-cash assistance program that provided 5,000 families across Los Angeles with $300 to help meet their holiday needs. We are excited to collaborate with Mayor Bass and the Mayor's Fund for Los Angeles to align our shared commitment to providing added support to low-income working families across our city.
CIFD staff joined many of our non-profit partners to help spread the spirit of giving during the holiday season. Our FamilySource Centers and Domestic Violence/Human Trafficking Shelter agencies organized events that provided generous donations of toys, groceries, and hygiene products to the families we serve. We welcome any opportunity to engage with the Los Angeles community and work hand-in-hand with those who make this City special.
Lastly, tax season is upon us, and our Free Tax Prep LA (FTPLA) partners are ready to assist low-income tax filers throughout the process of filing taxes and claiming available tax credits, all at no cost. We will be inviting partners to an FTPLA event in the coming month to help our communities gain greater financial resources and stability to help them thrive. 
We will reach new heights in 2023! In partnership with all of you, we will continue to be relentless in our advocacy to advance programs aimed at disrupting the cycle of poverty and trauma that has plagued our communities for far too long.

Sincerely,

Abigail R. Marquez
General Manager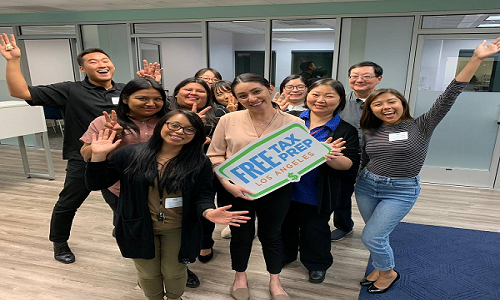 Free Tax Prep L.A.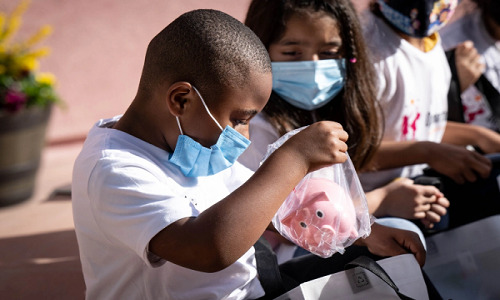 Opportunity LA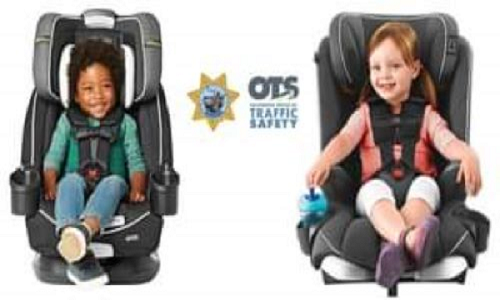 Office of Traffic Safety
Mayor Karen Bass Joins Holiday FamilySource Center Event to Announce New Direct-Cash Assistance Program
On Dec. 16, 2022, Los Angeles Mayor Karen Bass joined CIFD and Mayor's Fund for Los Angeles for a holiday giveaway event at All Peoples Community Center. The Mayor's Fund for Los Angeles provided CIFD's FamilySource Centers with $1.5M to support 5,000 of our most vulnerable families with additional financial resources during the holiday season.

Mayor Bass warmly greeted attendees of All Peoples Community Center and spoke of her commitment to support all Angelenos just days after her historic inauguration as the first woman and the second Black person to serve as mayor of Los Angeles.

CIFD Remains Committed to Empowering Survivors
January is National Slavery and Human Trafficking Prevention Month as we work to bring an end to human trafficking in the United States and around the world.

CIFD works with partners to provide resources to protect survivors and help them pursue new beginnings. 

Making the LEAP!
This month we are spotlighting Elvira, a participant of our BIG:LEAP program, which provides guaranteed basic income to help families meet their needs and move closer to achieving their goals. 
 
"I am a single mother living in South Central Los Angeles who struggled financially during the pandemic. I clean beauty products and attend school online at night and take care of my son during the day. BIG:LEAP has given me peace of mind because I know that at least my rent will be covered every month and my son will have a stable roof over his head. The funds have alleviated worry. My son sees that I am less stressed and not struggling with depression, and more focused on moving our family forward."

Neighborhood Improvement Projects Spotlight
Vera Davis Mcclendon Youth and Family Center
Renovations to the historic Vera Davis McClendon building, a City-owned property in Venice, were completed by the Department of General Services. Upgrades to the site, originally built in 1929, include new HVAC system, electrical, security, and fire alarm systems. The exterior and interior of the building received new paint, new flooring and office computer cubicles, restoration of ceilings, and new landscaping, including pathways, lamp posts, and fence artwork.
The facility will be managed by the Cultural Affairs Department, which will partner with a non-profit agency in operating the site.
Follow Us On Social Media!
City Of Los Angeles - Community Investment For Families Department
You received this email because you signed up for one of our CIFD email lists. 
Unsubscribe