Dear Women of The NETWORK,

As we embrace the vibrant colors of autumn and welcome the crisp October breeze, I am excited to bring you the latest updates from The Network. This month, we have a lineup of inspiring events and initiatives that celebrate female leadership, foster sisterhood, and honor the power of natural beauty.
Advancing Female Leadership Event is our main event in October and promises to be a memorable gathering. We are honored to present a panel of distinguished speakers, all women diplomats, who will share their experiences, insights, and the challenges they have overcome on their journeys. Their stories are sure to inspire and empower us all.
This year we are invited and we invite you too at the CineEast to the screening of a thought-provoking film SMOKE SAUNA SISTERHOOD followed by a stimulating debate. The debate will explore the rich heritage of feminine rituals in different countries, exploring the concept of sisterhood and how it could transcend borders, uniting women worldwide.

The Luxembourg's 5th edition of the Race for the Cure® is just around the corner, as October is also the month dedicated to fighting cancer. We invite all our members to join The NETWORK team to support this important initiative and walk or run with us on October 15. Since its inception in 1983, the Race for the Cure has grown to over 140 cities worldwide, making a significant impact in the fight against breast cancer. By participating in this race, you not only support a noble cause but also demonstrate the power of unity and solidarity among women. Let's come together as a strong and supportive community to raise awareness and contribute to the fight against breast cancer.
Mark your calendars for these exciting events, and let's make October a month to remember. Together, we can advance female leadership, celebrate our diverse heritage, and contribute to the fight against cancer.

Thank you for being a part of The Network, where women empower women.
Yours in Networking,
Mariana Florea
President. The NETWORK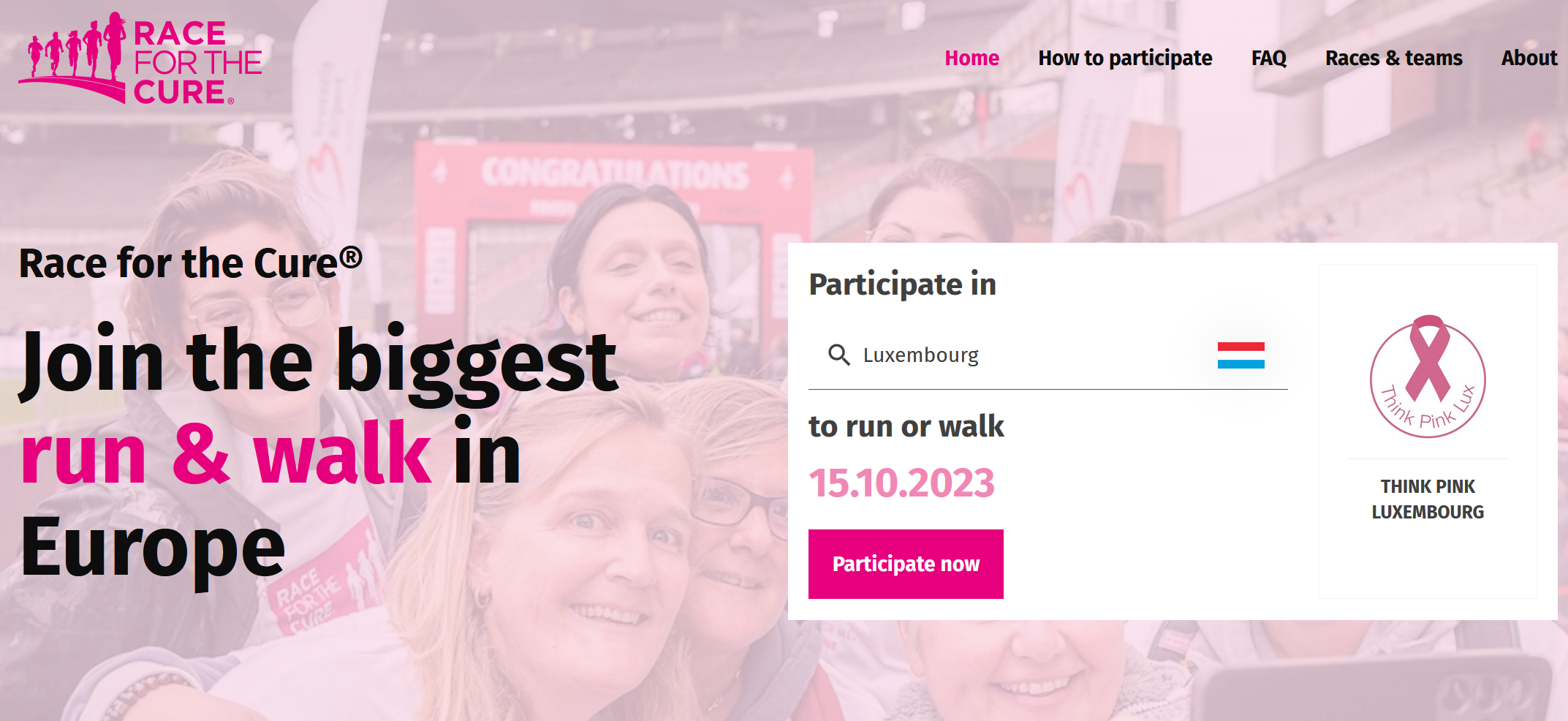 RACE FOR THE CURE 2023
Join THE NETWORK team as we participate in the Run for the Cure 2023 on October 15! We are excited to support this important cause and make a difference in the fight against breast cancer. If you're interested in joining our team for the run, we welcome you with open arms. Simply click the button below and fill out the contact form to get in touch with us. Let's come together and make strides toward a cure!
Interview with our Membership Director Lisa Smits
Who are you?

My name is Lisa. I grew up in the west of Germany, basically on the Dutch/German border. I am a neurobiologist by training and came to Luxembourg for my doctorate.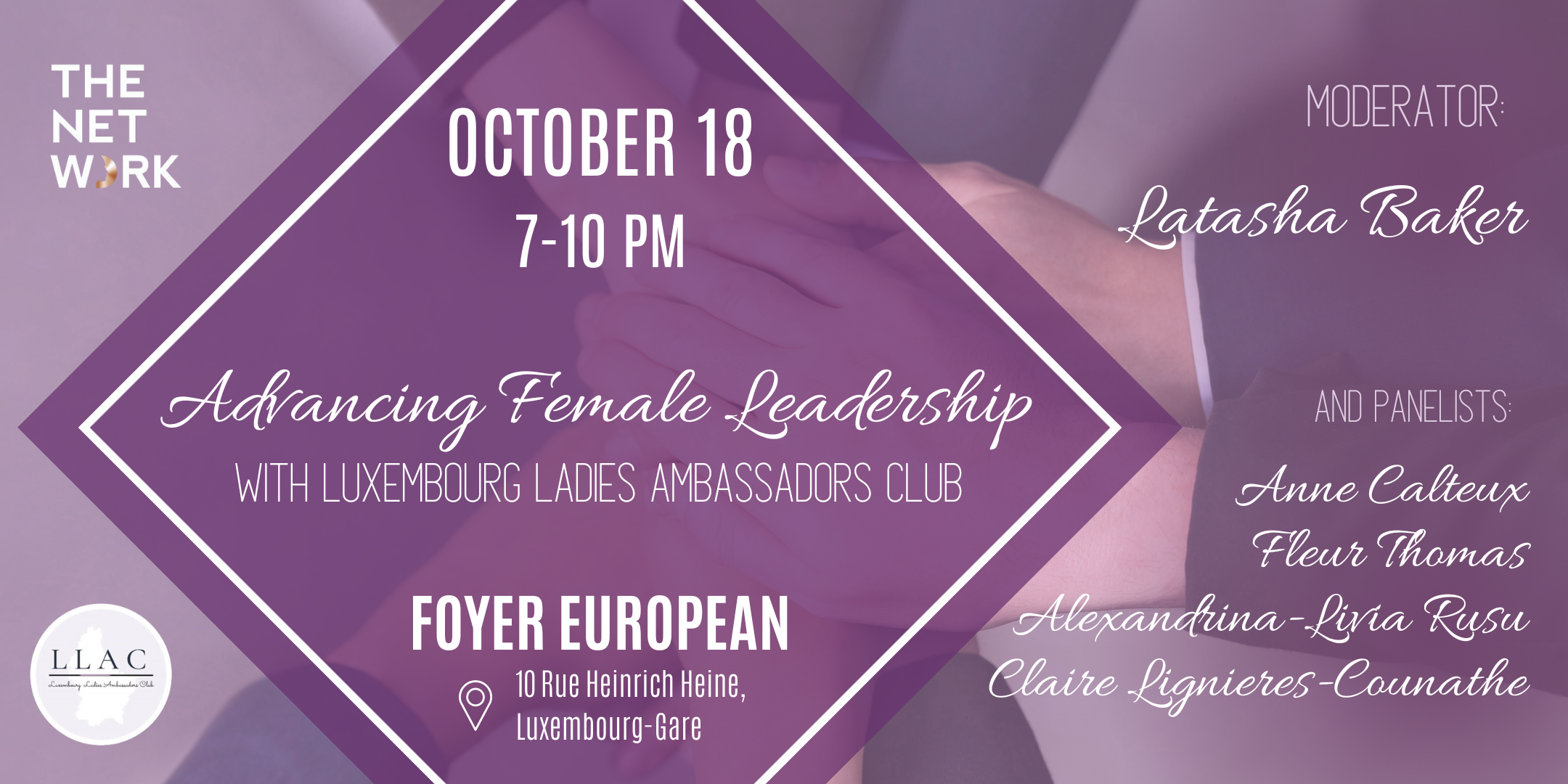 OCTOBER 18 l 7-10 PM
Advancing Female Leadership
Join us for a roundtable discussion on "Advancing Female Leadership", event jointly organized by The NETWORK and Luxembourg Ladies Ambassadors Club (LLAC). This engaging event will bring together accomplished women who have shattered the glass ceiling and are continuously reshaping the landscape of leadership.

Don't miss this unique opportunity to be inspired, learn from exceptional women, and contribute to the advancement of female leadership.

Future Events
Take a look at our future events!

Party of One

November 15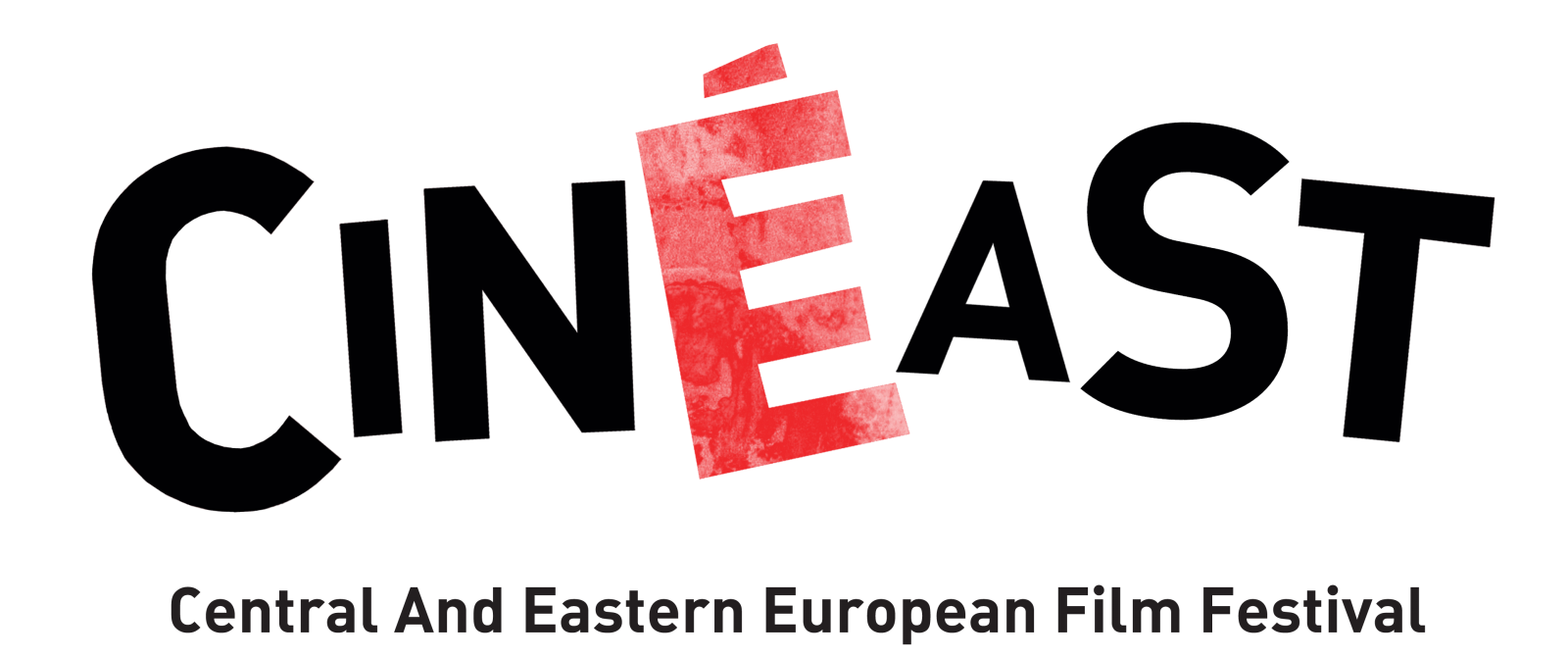 CINÉDEBATE "FEMALE RITUALS, SISTERHOOD AND NATURAL BEAUTY"
This year's Women's Event starts with a presentation of the Estonian film Smoke Sauna Sisterhood, winner of the 2023 Directing Award in the World Cinema Documentary Competition of the prestigious Sundance Film Festival. The film explores the deep connections between women, their rituals, and powerful conversations.
A panel discussion will follow the screening with THE NETWORK's President Mariana Florea as a panelist, with the title "Exploring the Heritage of Female Rituals, Sisterhood, and the Power of Natural Beauty", moderated by Martyna Adamska.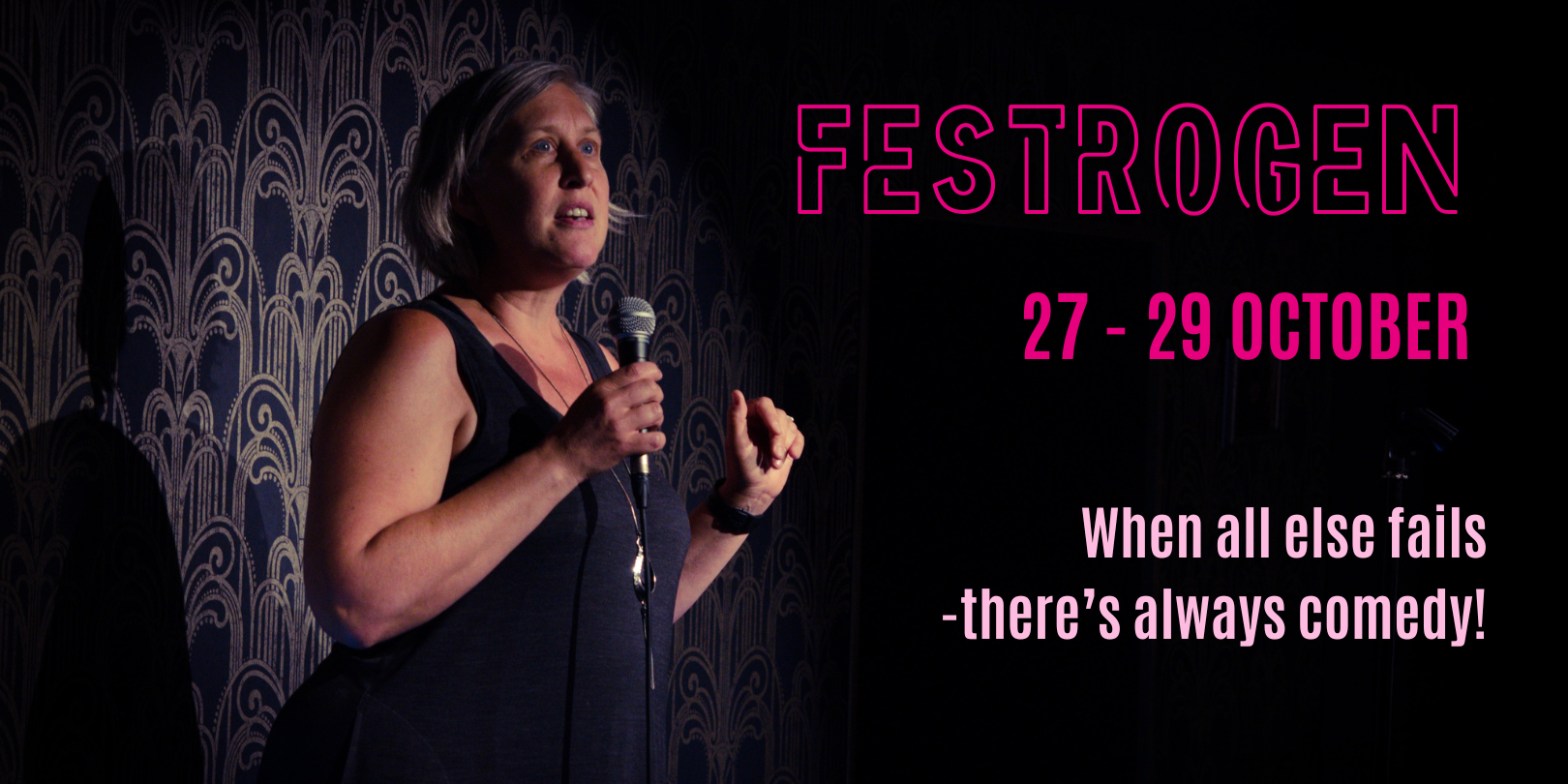 27-29 OCTOBER 2023
FESTROGEN FESTIVAL
Whether you're het up about the end of the holidays, crotchety about your next contrôle technique or wondering where you went wrong with your career, comedy is a great tool for turning all this background noise into laughter. It doesn't matter if you think you're funny or not. At Festrogen Festival we believe that anyone who wants to can learn the tools to write and perform standup comedy. Find out for yourself by taking part in our next three workshops, including a special workshop dedicated to imposter syndrome and one on crowd work, and attending our two professional comedy shows.
Not a member yet?
Become a member today, and enjoy all our future events for FREE! Community
Meet like-minded women and become friends. Events
Participate for free to monthly events.

Development
Learn about everyday topics that help you grow personally and professionnally.
[email protected]
Our newsletter informs you about our association. It is sent only once a month. It happens that a dedicated e-mail is sent if important news must be communicated to you. We also sometimes inform you of the organization of an event or webinar.
Unsubscribe