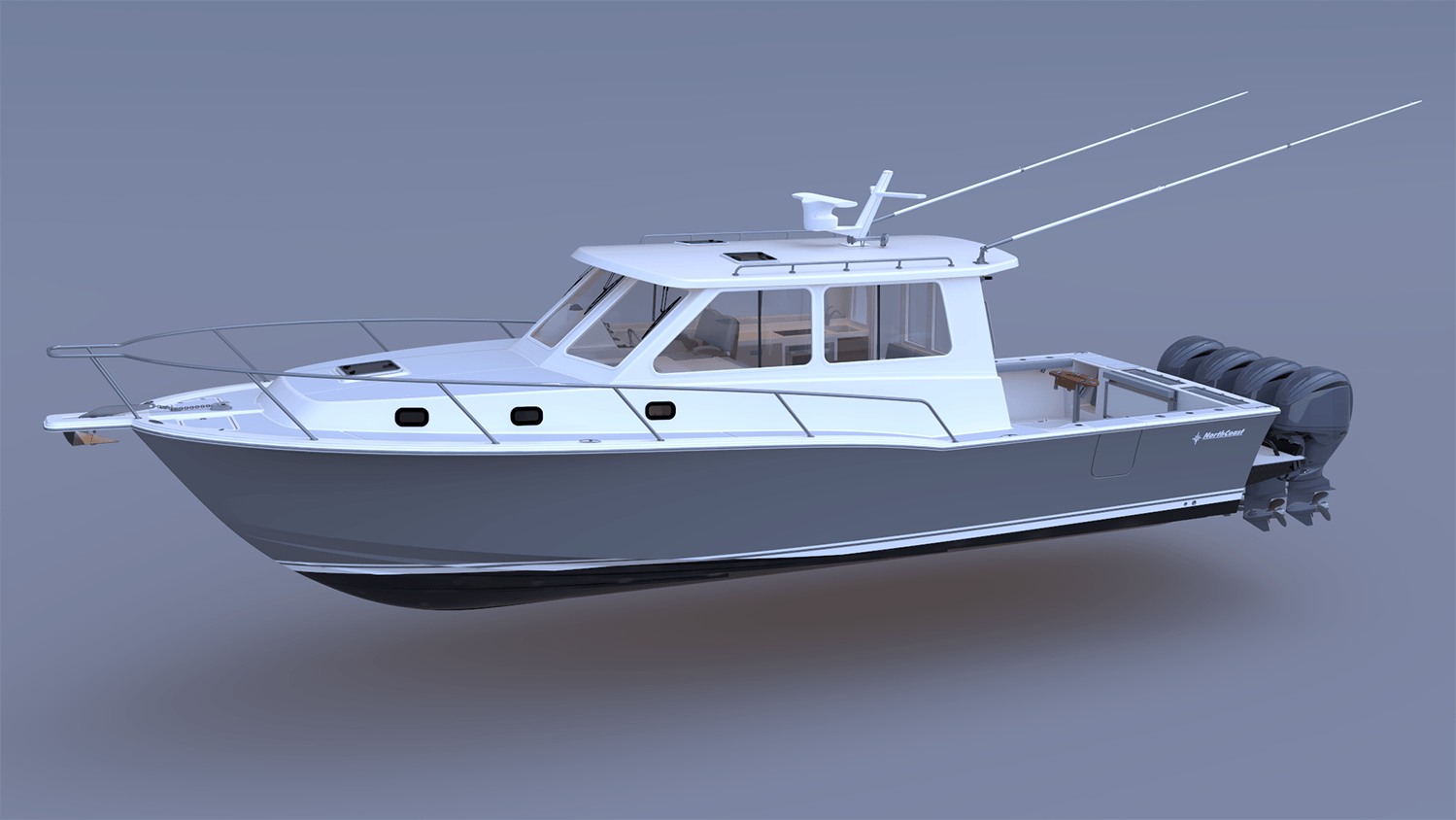 Langan Design Partners Chosen to Design NorthCoast 415HT
We've partnered with NorthCoast Boats to design a new flagship for the builder's line of seaworthy sportfishing yachts. "This is the first model where we have partnered with an outside design firm," says NorthCoast owner Jose DaPonte. "We are confident the new model will exceed expectations on every level."
The NorthCoast 415HT, to be launched next fall, is a new, enclosed-pilothouse design, 41 feet on deck, 46 feet, 1 inch overall, including transom platform, and quad 300XSB Yamaha outboards.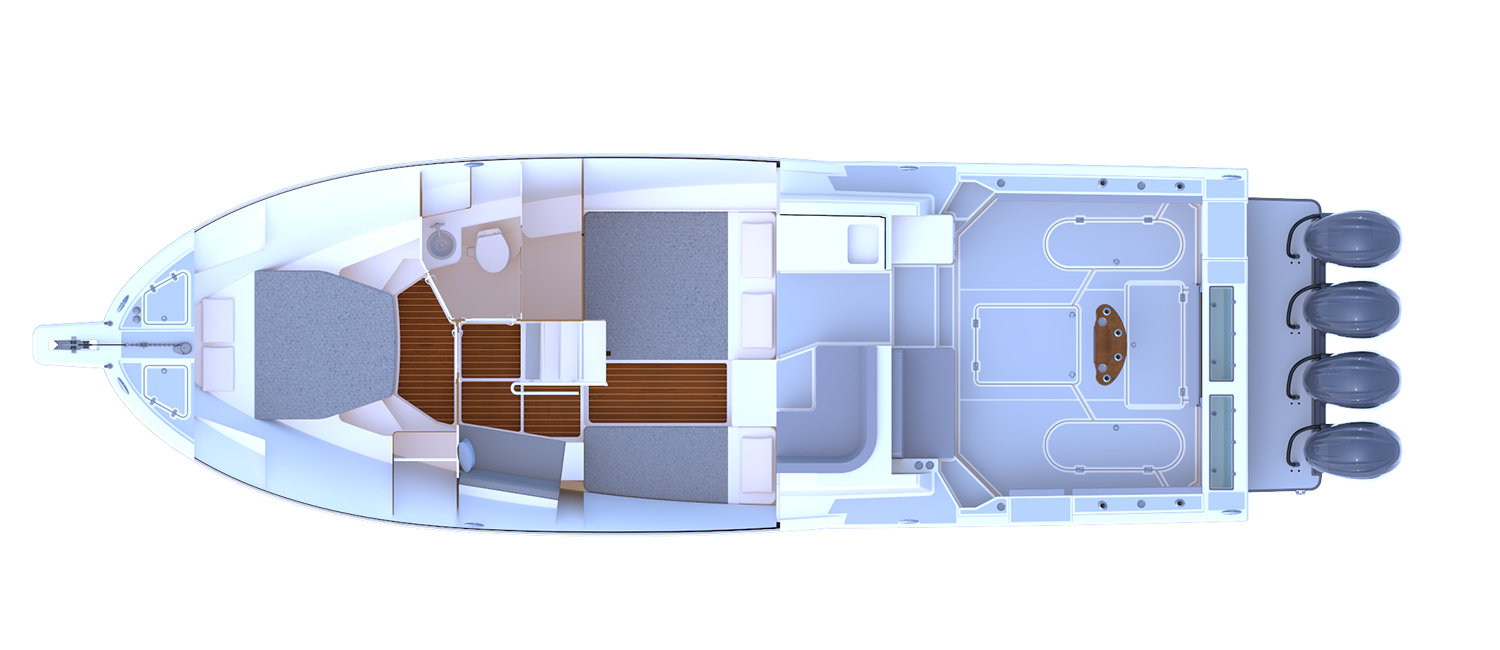 NC 415HT Designers' Comments
When the team at NorthCoast first asked us to design a new 40-foot flagship that can be tailored to sportfishing or family cruising, they gave us one important parameter: "We love the ride of our boats, and we don't want to mess with that." So, when designing the hull lines, that was priority No. 1.
The hull sports a deep V with 25 degrees deadrise at the transom while keeping a subtle round-off at the keel, which gives the hull a little more lift aft and allows for a smoother transition to planing.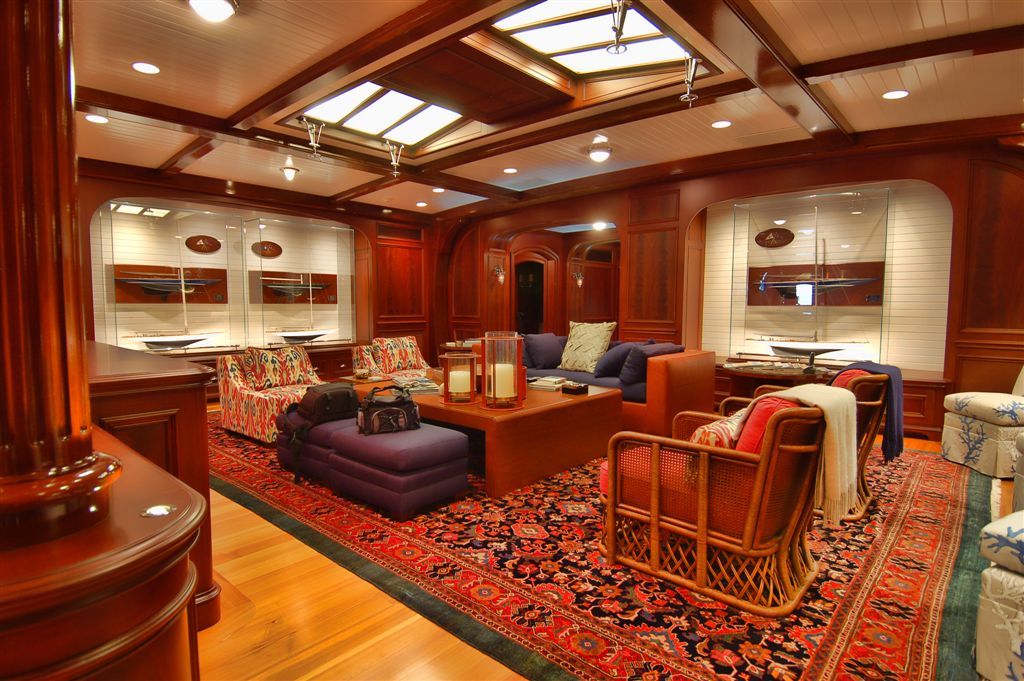 Residential Refits that Feel Like a Classic Yacht
A recent residential collaboration reminded us of a fun challenge we completed more than a decade ago—designing a new basement in a Newport estate to look and feel like the interior of a Gilded Age yacht. The project was highlighted in a 2013 story for Superyacht Magazine called "The Gilded Age," and it still looks quite fresh—which Sam points out is not a coincidence.
Thank you for letting us keep in touch. If you know of someone else who would enjoy hearing about other exciting projects we'll be sharing soon, please share and encourage them to subscribe. 
See you on the water!

—Sam and Tom

"I think constraints are very important. They're positive, because they allow you to work off something". ― Charles Gwathmey

Langan Design Partners, LLC
Langan Design Partners, LLC.
105 Spring Street, Newport
United States of America
You received this email because you signed up on our website or made purchase from us.
Unsubscribe