Welcome to Slavery North!
Director's Message
New beginnings can be exhilarating moments of clarity and renewed commitment to important goals and aspirations. But while it is important to contemplate what we are moving towards it is equally important to acknowledge what we are moving away from and why. My time at NSCAD University was both fruitful and exciting, yet sadly, not nearly as productive as it should have been. 

When I began my appointment in 2020 as a Tier I Canada Research Chair (a federally-funded award and professorship) I had hoped to spend the full fourteen years in the position (two back-to-back seven year appointments). However, although NSCAD has many dedicated and professional staff and faculty members, the impact of their underemployment of BIPOC people (black, Indigenous, and people of colour), especially as faculty, was soon evident in my mistreatment, surveillance, and chronic devaluation. Put bluntly, I was treated very poorly and in ways that white men of my experience, reputation, and expertise in such esteemed, senior positions typically are not.

Some might argue that this is not the forum for such a discussion. However, I resolutely contend that this is exactly the place! If we as scholars and students of Transatlantic Slavery say that we want to take seriously not just the histories, but the aftermath of slavery's vicious racial hatred, especially against black people, we must be prepared to have difficult and uncomfortable conversations about what contemporary anti-black racism actually looks like for different populations. For black people of middle and upper class backgrounds racism is often different from the abuse meted out against our sisters and brothers who suffer from job, housing, and food insecurity. But what we unfortunately have in common, is the constant underestimation of our professionalism and intellect, even when there is considerable evidence that we are more than just competent, but actually excel at our professions. But this is not a NSCAD problem, it is a Canadian (and western, and even broader) problem of how white-dominated academic institutions mistreat, tokenize, and marginalize their black, Indigenous, and other people of colour faculty. My mistreatment drove me from my position at NSCAD, a job I had thought I would hold until I retired.
Black and Indigenous faculty are the worst off by far in Canada, and sadly this conversation has only just begun in earnest, forced into the light by Mr. George Floyd's public murder and the ongoing lethal policing of black people in Canada, the USA, and elsewhere. It is only since the twenty-first century, and especially within the last five years, that Canadian universities have started to reckon with the shameful lack of racial diversity of their campuses, especially regarding faculty. It must also be said that McGill University began to shift its attitudes and policies in significant ways on these issues only after it was publicly shamed by the work I did with my students to produce Slavery and McGill University: Bicentenary Recommendations in the obvious void left by the administration in the lead up to that significant commemorative year.
McGill University is ranked as the best university in Canada and currently 77th out of 1,400 universities in 100 locations around the world. Yet, McGill's track record on racial diversity is abhorrent. I worked at McGill from 2003 until 2020 and when I left the university, I was 1 of 10 black faculty members in tenure and tenure-track positions out of 1,726 professors. Astoundingly, when I resigned, I alone was 10% of McGill's black faculty! In the same year, Indigenous people held only 11 appointments. When I was asked by a CBC News reporter what I thought James McGill – the West Indian Merchant and slave owning founder of McGill University – would have thought about the university if he were still alive, I stated truthfully that he would likely applaud the near exclusion of black faculty. He surely had never envisioned black people being welcomed as more than caretakers at the university either.
How are such statistics even possible for a university that sits in the heart of downtown Montreal, a city of over 1.5 million people and one of Canada's most racially diverse? According to the 2016 census, Montreal had 1,663,225 people of whom 568,570 identified as visible minorities (the Canadian term for non-white and non-Indigenous people). Of that total, 171,385 were black. But even if McGill's administrators wanted to claim that there was not enough highly qualified black Canadian talent to recruit, McGill has the stature and worldwide reputation to recruit internationally – and they often do, when it comes to white professors!
While Canadian universities have for years had very "pretty" diversity, equity, and inclusion policies, many did not cite race as a modality of recognition and potential dispute until the twenty-first century and almost universally, these policies had no teeth (meaning no appropriate staffing, resources, and funding behind them). They were window dressing. Universities in Canada are only now beginning to establish EDI offices (Equity, Diversity, and Inclusion) with properly trained personnel, authority, and money behind these policies. At McGill from 2004-2007 and 2009-2010, I served as the Chair of the Senate Equity Committee on Race and Ethnic Relations (a catchall term for constituents who did not identify as Indigenous or white). During that time my committee budget was $0.00 and my course release for striking and chairing the committee was also nothing. Most of my white departmental colleagues devalued the work and when it came time for me to apply for promotion to full professor, the white female chair overlooked this contribution (amongst many others) to argue that I did not have enough senior administrative service to go forward. Was running a university-wide committee for four years truly not senior administrative service or just not the kind that she and my other white colleagues valued? But this is not just my story, it is that of countless black professors across Canada, the USA, and elsewhere and in Canada it has resulted in a black brain drain of which I am one of the latest examples. Black professors are constantly called upon to do EDI work for our universities, universities that tend to disrespect and minimize this work. At the same time, we are also forced into at least two jobs on campus: being professors and being black (or a black woman). The second is heavy lifting in spaces where we (and black students) are underrepresented.
These thoughts have preoccupied me as I have settled into my new role as Provost Professor of Art History and the University of Massachusetts's flagship campus in Amherst. Situated within the Five College Region of Massachusetts on a beautiful sprawling campus which looks a lot like a town, the possibilities for new collaborations and partnerships for the Institute have been multiplied.
But I should back up and relate that the Institute for the Study of Canadian Slavery which I founded at NSCAD University in 2020 will be no more as of November 1, 2022. But it is not dead, just reborn! Although a challenging set of circumstances precipitated my decision to resign from NSCAD, we have been met with unparalleled opportunities for growth and development at UMass Amherst. The Institute has a new name and a renewed vision. We are now Slavery North and alongside our focus on Canadian Slavery, we have expanded to also focus upon another understudied region, the American North.
Some things have not changed. We still look forward to offering fellowships to students, scholars, and artists as well as organizing and hosting lectures, panels, conferences, and exhibitions, and producing educational outcomes. You can check out some of the important highlights of our first two years on our YouTube Channel.
We will also be seeking a permanent space where our team can be based, our fellows can work and collaborate, and our collaborators and audience will be welcomed to share and support our work. Also, watch for our new website which we will be launching soon.
Next up we look forward to hearing from our two summer 2022 Graduate Student Fellows, Emily Draicchio and Amanda Trager, who will be sharing their important research in their online seminars this October. We hope you will attend!
Dr. Charmaine A. Nelson, Director - Slavery North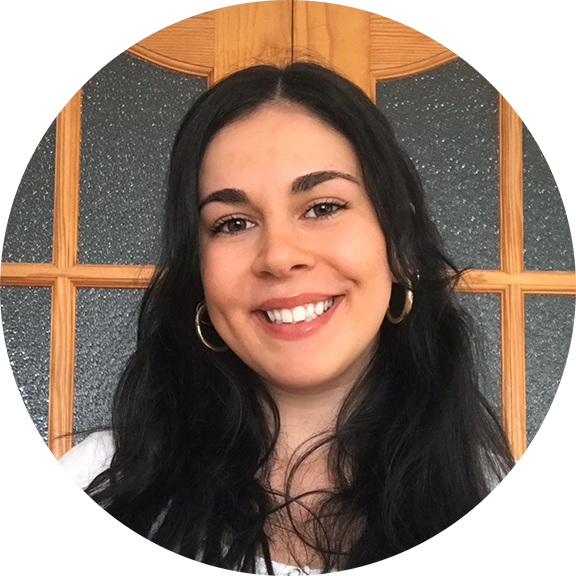 Emily Draicchio
Wednesday, Oct. 12, 2022
11 a.m.-noon EDT | noon-1 p.m. ADT
Webinar Link:
https://us02web.zoom.us/j/84824014428
Passcode: VMd66k
Emily Draicchio shares her progress on locating, documenting, and analysing slave quarter sites in New Brunswick's Loyalist Landscape.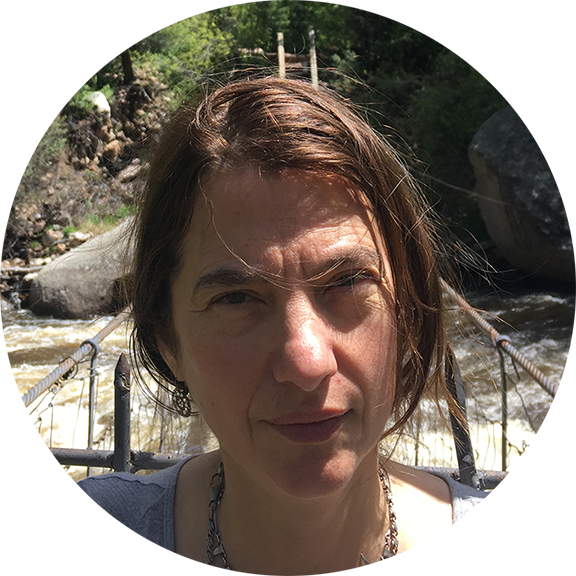 Amanda Trager
Wednesday, Oct. 19, 2022
noon-1 p.m. EDT | 1-2 p.m. ADT

Webinar Link:
 https://us02web.zoom.us/j/84380040339

Passcode: Y43BFA
Amanda Trager shares her journey into the world of Portuguese-born enslaved black female Marie-Josèph Angélique and the French-born white indentured servant Claude Thibault through experimental film practice.
Roxanne Cornellier, Slavery North Advisory Board Member | Council on Student Initiatives, MA student Art History, Concordia University, Montreal
A Summer at the Maurice Berger Memorial Archive and Library
My first week was spent getting to know the Center for Studying Structures of Race (CSSR) team and the work they have been carrying on over the last two years as well as familiarizing myself with Roanoke College's history. As the College

Historian, Dr. Jesse Bucher's knowledge and experience were of great importance to my understanding of the particularities of Roanoke College and the tensions with Roanoke County through the CSSR Not Our Monument Project. Briefly, when Roanoke College purchased the Old Roanoke County Courthouse and converted it into West Hall, the property transfer included a plot of land containing Roanoke County's 1910 Confederate Monument which was not part of the purchase agreement.
So, while the monument is in front of a College building, the little plot of land it stands on belongs to the County and thus the College cannot remove or alter it without the County's permission. Living and working on the College grounds meant walking by the Administration Building and Miller Hall which were built by enslaved workers, then passing by the Confederate monument in front of the College to go to the Maurice Berger Memorial Archive and Library (MBMAL) where the working space is overlooking the renovated slave quarters. Being physically on campus means interacting daily with difficult history; there is no denying the College's involvement in the institution of slavery.

Being the only art historian on the CSSR summer research team, I was mainly tasked with going through the many boxes of the Black Americana Collection. The boxes that piqued my interest were the photographs of lawn jockeys, the postcards and the stamps. For the sake of time, I chose to focus mainly on the album of photographs of lawn jockeys, of which the majority were collected by Joanne Cassullo, Roanoke College alumna and member of the Advisory Board for the CSSR.
I decided to pursue the photographs of lawn jockeys as my project because it was my first time encountering such objects and thus, I had many questions which both guided my research and satisfied my curiosity. My goal for this project was to provide a solid list of references for anyone who was interested in researching or writing about these photographs. I wrote an introductory essay to accompany the album to contextualize these photographs of racist objects, which considers undergraduate students as the primary users of this collection because it held within the MBMAL at the College library.
I discussed the materials with Dr. Bucher and my colleague Ivey Kline who processed most of the items in the MBMAL last summer. I also had the chance to meet and discuss these photographs further with Joanne Cassullo, the main collector. As a good starting point, I consulted the books already in the MBMAL which touched upon object-based learning, black memorabilia and stereotypes. I was also able to locate many sources online, from recorded conferences, to ebooks, journal articles and digital archives with primary sources such as newspaper articles.
Being part of the CSSR research team also meant that I was invited to take part in other projects such as the creation of a walking tour addressing the history and legacy of slavery on campus as well as the creation of a "memorial commemorating the enslaved people who built the College and contributed to the wider region." Part of the preparation for these projects was visiting Thomas Jefferson's Poplar Forest, the Booker T. Washington Monument, and the Memorial for the Enslaved at the University of Virginia in Charlottesville, Virginia. These field trips were great opportunities to spend time with my colleagues and discuss their research, which they were conducting in the archives of the Salem County Courthouse on the genealogy of enslaved people in the region. These conversations were fundamental in my understanding of the specificity of slavery in Southwestern Virginia because I am more familiar with the Canadian context.
What I appreciated the most about my experience was undoubtedly our weekly meetings where we would update each other on our research and hold space to discuss our emotions vis-a-vis the difficult content we were researching as well as the events that were unfolding in real time, mainly the January 6th hearings and the overturning of Roe v. Wade. The most important lesson I took from my time at the CSSR is the importance of community. Research can be lonesome and so taking time to talk through the content and our emotional responses was not only helpful but ultimately very productive for the whole team; the project was more coherent and we were more comfortable discussing difficult subject matters with one another as we felt supported by our small community.
Finally, I am grateful to Dr. Nelson for introducing me to Dr. Bucher and also to the CSSR team who made this a truly positive and rewarding experience filled with great connections and inspiring conversations. I hope to come back next summer to work on other projects and to keep supporting the CSSR with the crucial work it undertakes.
A zine publication is forthcoming from the summer 2022 CSSR researchers which brings together their thoughts and feelings about their collective experience through interviews, poems and art.

Slavery North in the News
Explore Media on Slavery and its Legacies
It's time for Canada to apologize for slavery, says N.S. senator | Listen to the CBC Mainstreet NS interview with Nova Scotia Sen. Wanda Thomas Bernard on what needs to happen now that Emancipation Day is officially recognized in Canada.

Enslavement of Indigenous people in New France was extremely common and brutal | Listen to the CBC Mainstreet NS conversation with Professor Brett Rushforth.

"Domestic Worldmaking by the Enslaved" | Watch all four sessions of the February 2022 symposium that stimulated collective story-telling typologies and integration of diverse work related to the agency and innovations within the domestic practices of individuals enslaved during the Transatlantic Slave Trade.

2022 CSSJ Reparations Conference: History, Justice, and Repair | Sessions are available for viewing:
CSSJ Reparations Conference: History, Justice, and Repair | Global Reparations ft. Don Rojas
CSSJ Reparations Conference: History, Justice, and Repair | Museums, Reparations, and Decolonization ft. Dr. Akeia de Barros Gomes
CSSJ Reparations Conference: History, Justice, and Repair | Reparations at Brown ft. Jason Carroll '21, Zanagee Artis '22, Sydney Smith '22
CSSJ Reparations Conference: History, Justice, and Repair | Reparations in Rhode Island ft. Keith Stokes, Jim Vincent, Raymond Two Hawks Watson
Explore the 2022-2023 program of work-in-progress presentations form the Race and Slavery in the Atlantic World to 1900 working group at Yale University.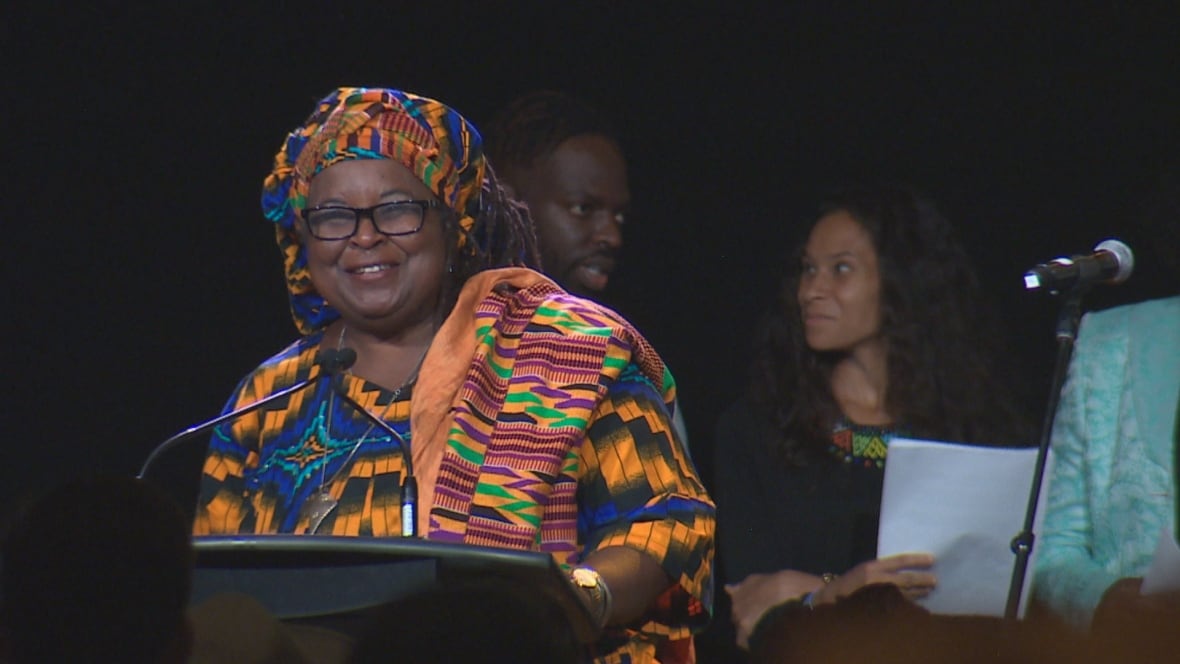 Slavery and its Legacies in the News
Final day of Black Canadian summit sees historic declaration | Read the CBC article on the declaration that includes a call for Canada to recognize of the realities of slavery and its impacts. Dr. Lynn Jones, African Nova Scotian elder and Slavery North Advisory Board member, opened declaration delivery.
A Journey Through Black Nova Scotia | Read the New York Times article on how the 400-year history of African culture in the province of Nova Scotia was tucked into the shadows of Canadian history and how grass-root initiatives are changing that.
Roanoke College has received a generous $1.5 million endowment gift from Trustee Joanne Leonhardt Cassullo '78 to support the College's Center for Studying Structures of Race | Read the Roanoke College News announcement on this new support for one of Slavery North affiliates, the Center for Studying Structures of Race.

As Harvard Makes Amends for Its Ties to Slavery, Descendants Ask, What Is Owed? | Read the New York Times article on the woman who lived in the shadows of Harvard, only to discover, at 80, that her enslaved ancestors had links to the university.

Slavery North Director, Dr. Charmaine A. Nelson, is being inducted as one of this year's Fellows at the Royal Society of Canada (RSC)
One hundred and two new Fellows have been elected by their peers for their outstanding scholarly, scientific and artistic achievement. Recognition by the RSC for career achievement is the highest honour an individual can achieve in the Arts, Social Sciences and Sciences in Canada. | Read the RSC announcement  on the 2022 Fellows. 
The Antislavery Moment: Capitalism, Democracy, and Abolition in the Nineteenth-Century Atlantic | Hosted by Princeton University, from Oct. 7-8, this conference will feature prominent scholars who work on abolition, anti-slavery politics, capitalism, and slavery, and will attempt to revisit the classic questions about the relationship between the marketplace and abolition in light of the new historiographical trends.

Memory Works: A Symposium on Remembering and Reckoning with Slavery's Legacies | Hosted by The University of the South Sewanee from Oct. 6-8, the symposium will spotlight ongoing initiatives that community organizations, colleges, and universities have undertaken, often in innovative partnerships, to identify, confront, and alter the legacies of slavery that still resonate in their local environments.
Unsettling Canadian Art History | Book Launch at UAAC/AAUC Conference |  On Oct. 29, a book launch will be held for Unsettling Canadian Art History, published with the McGill-Queen's/Beaverbrook Canadian Foundation Studies in Art History Series and recipient of the Gail and Stephen A. Jarislowsky Institute for Studies in Canadian Art Member Award (2022).

GLC 24th Annual Conference: Teaching Race & Slavery in the American Classroom | Hosted by the Gilder Lehrman Center for the Study of Slavery, Resistance, and Abolition, Yale University from Nov. 3-4, this conference will address the challenges of teaching slavery and race and other "tough histories" in the American classroom.

Call for Submissions & Proposals
The University of North Carolina and its Commission on History, Race, and A Way Forward will host the Spring 2023 Universities Studying Slavery Conference in Chapel Hill, North Carolina | The Commission invites participants to share ongoing work in their institutions and communities, with an eye to informing a collective conversation about race, reckoning, and repair.  Presentation proposals will be accepted online via: Proposal Submissions Form. Submissions are due by Nov. 14, 2022. Presenters will be notified by late December 2022 if their proposal has been selected. Email any questions to: [email protected]

UnderCurrents: Journal of Critical Environmental Studies | Call for Submissions for volume 22, "Below" | UnderCurrents is a collectively- and student-run academic journal based out of the Faculty of Environmental & Urban Change at York University in Tkaronto / Toronto, Canada. UnderCurrents explores relations among environment, culture, and society. Scholarly and Creative submissions deadline: Dec. 1, 2022, 11:59pm EDT Book reviews deadline: Jan. 15, 2023, 11:59pm EST.
College of the Humanities & Fine Arts
History of Art & Architecture
UMass Amherst
South College 150 Hicks Way, Amherst
United States of America
You received this email because you signed up on our website (formerly the Institute for the Study of Canadian Slavery) or are an Advisory Board member or fellow alumni.

Unsubscribe